Problem solve
Get help with specific problems with your technologies, process and projects.
Can you display Exchange 2007 public folders in SharePoint?
Microsoft intends to do away with public folders sometime in the future and suggests having users save data to SharePoint instead. Configuring Exchange 2007 public folder data so that it's viewable in SharePoint would be a good way to familiarize new users with the collaboration software. But is it possible? One expert explains what he found.
Microsoft has been warning of the demise of public folders for several years now -- suggesting instead that administrators transition public folder data over to MOSS 2007. The problem is that this can be a big adjustment for end users, especially if they've never worked with SharePoint before.
To ease the transition, I decided to configure a SharePoint site to display public folder data. This lets users become accustomed to the SharePoint interface while still having access to public folders via Outlook Web Access (OWA) or Outlook.
Microsoft doesn't offer any specific information on how to make Exchange 2007 public folders available through SharePoint. However, the company does offer some information on how to integrate Exchange Server 2003 with SharePoint products. This document specifically states, "The Exchange Web Parts are designed to show content from the user's Exchange mailbox. They cannot show content from Exchange public folders. To display public folder content, you can use the Page Viewer Web Part to display any Outlook Web Access page using the URL for that page."
Initially, this may sound like a reasonable strategy. Microsoft allows you to display public folders in OWA, so why not capture the URL from the public folder container and display it in SharePoint? Before I answer that question, let me say that there are very good reasons why Microsoft went through the trouble of giving us OWA Web parts, but didn't give us a public folder Web part. Displaying public folders through SharePoint is far more difficult than you might expect.
SharePoint 2007's gallery of Web parts also offers a collection of OWA Web parts, which you can use to integrate various OWA features into your SharePoint site. But if you look at Figure 1, you'll see that public folders are conspicuously absent from the list.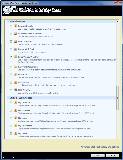 Figure 1. SharePoint does not have a public folder for Web parts.
The ability to view public folders in OWA 2007 is only available in Exchange 2007 SP1. Installing SP1, however, doesn't solve all your problems. There are other hurdles to overcome.
You'll have to deal with the fact that OWA doesn't create you a URL you can use to access the entire public folder tree. If you select the Public Folders option from the menu, the browser displays the URL: https://<your server>/owa/#.
OWA uses this URL for the mailbox, calendar, contacts, etc. You must select individual folders to see unique URLs for each. Unfortunately, I haven't been able to find a workaround. I've been able to get SharePoint to display individual public folders, but not the entire public folder tree.
If you were to enter the URL of a specific public folder into the SharePoint Page Viewer Web part, things don't work as they should. When a user opens their SharePoint site, they'll see an OWA error indicating that cookies are not enabled (Figure 2). This is actually an erroneous error message. The real reason the message appears is because the user attempted to directly access Exchange public folders without being authenticated.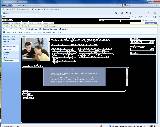 Figure 2. You'll receive an error message if you try to make public folder data available through the Page Viewer Web part.
At the bottom of the OWA window is a Retry button, which, when activated, launches OWA in a separate browser window. If you sign in, you can use OWA as normal.
About the author: Brien M. Posey, MCSE, is a five-time recipient of Microsoft's Most Valuable Professional (MVP) award for his work with Exchange Server, Windows Server, Internet Information Services (IIS), and File Systems and Storage. Brien has served as CIO for a nationwide chain of hospitals and was once responsible for the Department of Information Management at Fort Knox. As a freelance technical writer, Brien has written for Microsoft, TechTarget, CNET, ZDNet, MSD2D, Relevant Technologies and other technology companies. You can visit Brien's personal website at www.brienposey.com.
Do you have comments on this tip? Let us know.
Please let others know how useful this tip was via the rating scale below. Do you know a helpful Exchange Server, Microsoft Outlook or SharePoint tip, timesaver or workaround? Email the editors to talk about writing for SearchExchange.com.

Dig Deeper on Exchange Server setup and troubleshooting