Problem solve
Get help with specific problems with your technologies, process and projects.
Centralize multiple email accounts within Outlook 2007
Many people have multiple email accounts, but have to access different mailboxes to check their mail. With these steps, you can easily configure Outlook to display all profiles so users can check email from one location.
Having multiple email mailboxes is becoming the norm for many users -- even if they don't access all of them all the time. Fortunately, configuring Outlook to support multiple mailboxes is a fairly simple task.
Being able to access all of your mail via Outlook is a nice option, but Outlook can only display the contents of one mailbox at a time unless you have multiple mailboxes in the same Exchange organization. When you switch between mailboxes, you must close Outlook, open it again and then choose which mailbox you want to use.
Benefits of creating multiple profiles within Outlook 2007
Closing and re-opening Outlook every time you switch mailboxes can be a nuisance. Hotmail and many other commercial mail systems offer a Web-based interface similar to OWA that you can keep open while you're using Outlook. It's a good idea to use Outlook for all your email accounts because it allows you to cache data to a local .pst file. Storing mailbox data locally allows you to avoid your service provider's limitations.
For example, an organization that hosts a mailbox might delete messages after 30 days or limit mailbox size to 100 MB of data. When Outlook moves data from a mailbox to a .pst file, that data is no longer subject to mailbox rules and limitations because it doesn't reside on the service provider's mail server.
Note: Using Outlook with an SMTP mail system may cause messages to be moved off of the mail server. Therefore, you should back up the hard drive containing your messages because the mail host no longer has a copy.
Setting up multiple Outlook profiles
The method you use to set up an Outlook profile varies among Windows versions. In Windows 7, you will need to close Outlook and open the Control Panel. Next, click on the User Accounts link and then the Mail (32-bit) link to display the Mail Setup dialog box (Figure 1).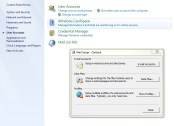 Figure 1. Windows displays the Mail Setup dialog box.
Click the Show Profiles button and you'll see a screen similar to Figure 2. As you can see, you can easily create and delete profiles using the Add or Remove buttons.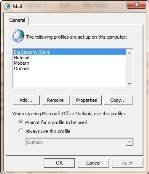 Figure 2. Use the Add and Remove buttons to create and delete profiles.
After creating a new profile, Outlook will automatically attempt to link it to your Exchange mailbox. If this happens, select Manually Configure Server Settings and then click Next. Windows will prompt you to enter the configuration information for the profile that you're creating.
Once the configuration process is complete, select your Exchange mailbox and choose the Always Use This Profile option. Next, choose Prompt for a Profile to Be Used and click OK to make your Exchange profile the default choice.
About the author: Brien M. Posey, MCSE, is a six-time recipient of Microsoft's Most Valuable Professional (MVP) award for his work with Exchange Server, Windows Server, Internet Information Services (IIS), and File Systems and Storage. Brien has served as CIO for a nationwide chain of hospitals and was once responsible for the Department of Information Management at Fort Knox. As a freelance technical writer, Brien has written for Microsoft, TechTarget, CNET, ZDNet, MSD2D, Relevant Technologies and other technology companies. You can visit Brien's personal website at www.brienposey.com.
Do you have comments on this tip? Let us know.