Problem solve
Get help with specific problems with your technologies, process and projects.
Checklist: Top 10 Exchange performance worst practices
SearchExchange.com expert David Sengupta outlines 10 Exchange performance worst practices you should avoid.
With Exchange Server at the core of much of the world's corporate communications infrastructure today, achieving optimal messaging system performance -- whether actual or perceived -- has become an important part of every Exchange administrator's job. Whatever the reason, if "e-mail is slow," your help desk phones will start ringing, and if "e-mail is down," your future at the company may be limited.
Taking a different approach to the challenge of Exchange Server performance, David Sengupta, longtime Exchange MVP and resident SearchExchange.com expert, outlines 10 worst practices you should avoid if you want your Exchange servers to perform at their best.


Top 10 Exchange performance worst practices



Home: Introduction


#1: Treat "high availability" as a future project


#2: Leave "IOPS" for the consultant


#3: Use identical configuration for all Exchange Server roles


#4: Encourage users to keep everything in their Inboxes


#5: Schedule backups and system maintenance during peak usage


#6: Throttle the RAM available to Exchange


#7: Virus scan and back up the M drive


#8: Ignore client configuration, type and usage


#9: Don't use change control


#10: Ignore management tools

ABOUT THE AUTHOR: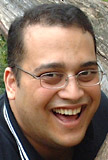 David Sengupta, Exchange expert
David Sengupta is a Product Manager in the Windows Management group at Quest Software. He has also been a Microsoft MVP in the Exchange Server category for six consecutive years. Sengupta has contributed to various Exchange and Windows books, magazines and white papers from a number of publishers. He also frequently represents Microsoft on staff at Ask the Experts, Microsoft Experts Area and Peer Talk at conferences such as MEC and TechEd. David has an M.T.S. from Tyndale Seminary, Canada, a B.Sc. from University of Ottawa, Canada and MCSE (Messaging) and CCA certifications. David runs a blog on Microsoft Exchange and e-mail compliance issues at http://p0stmaster.blogspot.com and can be reached at mailman@quest.com.