Manage
Learn to apply best practices and optimize your operations.
Exchange 2010 SP1 gets retention policy management overhaul
Message retention is essential, but setting policies via the command line in Exchange 2010 RTM is a nuisance. Microsoft removed those irritations in SP1.
Exchange Server 2010 RTM supports Message Records Management 1.0, which originally appeared in Exchange 2007, but also Message Records Management 2.0.
Some Exchange administrators found MRM confusing in Exchange 2010 RTM. Microsoft began touting the benefits of MRM 2.0, but only MRM 1.0 features were exposed in the Exchange Management Console (EMC). MRM 2.0 features remained hidden.
If you opened the EMC and navigated to Organization Configuration | Mailbox, you saw tabs for Managed Default Folders, Managed Custom Folders and Managed Folder Mailbox Policies. To use MRM 2.0 features, you had to use Exchange Management Shell (EMS) commands.
However, Microsoft replaced those tabs in Exchange 2010 SP1, with Retention Policy Tags and Retention Policies (Figure 1).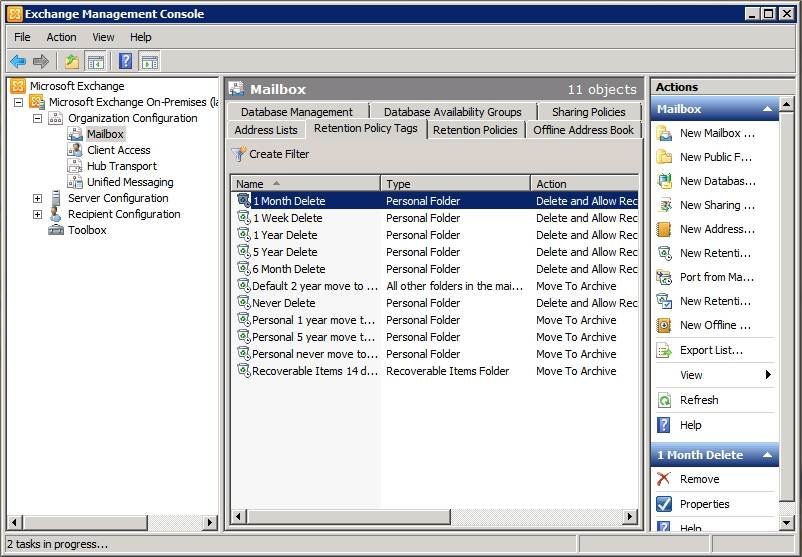 Figure 1. The MRM 1.0 tabs have been replaced with new MRM 2.0 tabs.
MRM 2.0 retention policy tags
Retention policy tags specify what will happen to tagged items. Click on the New Retention Policy Tag link, for example, and Exchange 2010 SP1 launches a wizard. At this point, you can name new tags and specify their type. You can apply retention tags to personal folders, an inbox, contacts and several other items (Figure 2).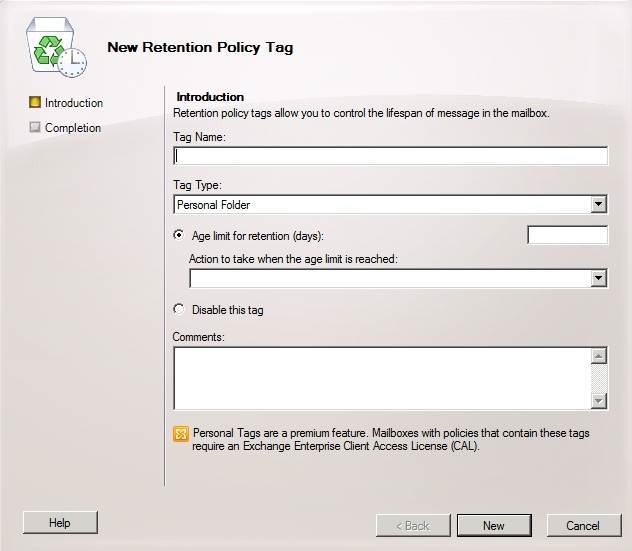 Figure 2. Retention policy tags associate an action with a retention policy.
After you name the retention policy tag, you'll need to specify the retention age limit, or how many days Exchange will keep these items. You'll also need to specify what Exchange should do with expired items -- delete but allow recovery, permanently delete or move the item to your archive.
The wizard also lets you disable a tag and attach a comment. You don't need to include comments, but I recommend using them to document why you created the retention policy tag.
Retention policies in Exchange 2010 SP1
A retention policy is just a collection of retention policy tags. Each tag applies to a specific type of Exchange data. I'd advise organizations to create multiple retention policies that incorporate different tags. This should help to meet needs of various groups. For example, the legal department may need to retain messages for a longer period of time than a user in the call center.
Steps to assign retention policies
To assign a retention policy to a specific user, log into the Exchange Management Console (EMC) and go to Recipient Configuration | Mailbox. Right-click on the mailbox you want to assign the policy to and select Properties. Next, navigate to the Mailbox Settings tab, select Messaging Records Management and then click Properties. Exchange will display a dialog box that allows you to apply a retention policy to the mailbox (Figure 3).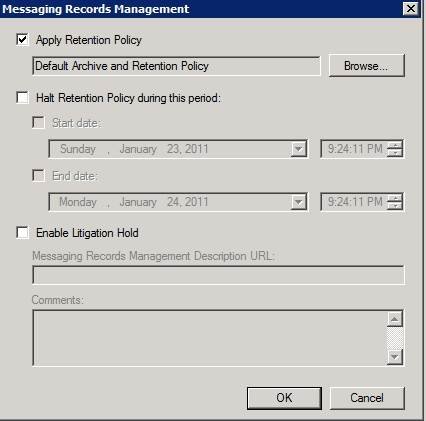 Figure 3. Use the EMC to apply a retention policy to a mailbox.
You can also use this dialog box to call the retention policy for a specified amount of time or place the mailbox on litigation hold. Applying litigation hold means MRM will retain messages that the legal team may need.
ABOUT THE AUTHOR:
Brien Posey is a seven-time Microsoft MVP with two decades of IT experience. Before becoming a freelance technical writer, Brien worked as a CIO for a national chain of hospitals and healthcare facilities. He has also served as a network administrator for some of the nation's largest insurance companies and for the Department of Defense at Fort Knox.
Dig Deeper on Exchange Server setup and troubleshooting