Problem solve
Get help with specific problems with your technologies, process and projects.
Five ways VMware vSphere 5 improves Exchange Server virtualization
VMware vSphere 5 has so many new features, it's hard to keep track. These are the five you need to know about for Exchange Server virtualization.
There are many new features in VMware vSphere 5 that supercharge performance, storage and quality-of-service of virtualized servers. Some of the improvements are particularly beneficial for virtualized Exchange servers.
Out of the 140-plus new features in vSphere 5, here are five that offer the most value to Exchange Server virtualization:
1. Storage Distributed Resource Scheduler
One of the most impressive features in vSphere 5 is Storage Distributed Resource Scheduler (SDRS). A traditional VMware Distributed Resource Scheduler (DRS) automatically places virtual machines (VM) onto servers with low CPU and RAM resource utilization to support the VM requirements. DRS also automatically load balances VMs by dynamically moving them from one host to another if they aren't receiving necessary resources.
The new SDRS tool performs both these very powerful functions, but for virtual storage. In other words, SDRS:
Places VM disk files onto shared storage that has the necessary space and storage latency;
Balances VM disk files across shared storage to ensure optimal storage performance; and
Balances VM disk files across shared storage to ensure the VM has the space it needs.
If your VM's data store runs out of space, SDRS moves the VM disk file to another data store that contains the necessary space. Additionally, if a VM's data store isn't performing particularly well, SDRS moves the VM disk file to the data store that offers the best performance.
In vSphere 5, VMware also introduces the concept of the "data store cluster" which is simply a group of data stores. You can use data store clusters with or without SDRS.
Exchange servers need proper storage I/O to perform optimally. SDRS automatically resolves storage I/O and storage capacity issues, preventing slowness and outages for your Exchange users.
2. VMware vSphere 5 virtual machine file system and VM scalability enhancements
The latest version of vSphere also offers increased scalability for VMs and the virtual machine file system (VMFS). Here are some specific improvements:
512 virtual machines per host;
Up to 160 CPU threads (logical pCPUs) per host;
Up to 2 TB of RAM per host;
Up to 32 vCPUs per VM;
Up to 1 TB of RAM per VM; and
Up to 2 TB for new data stores.
These enhancements help when your Exchange VMs grow and also when you need to create large files on the VMFS.
3. The vSphere 5 Storage Appliance
VMware also introduces the concept of the vSphere Storage Appliance (VSA) in vSphere 5, which is essentially a virtual network attached storage (NAS) option. It is fully supported by VMware for all advanced vSphere features like vMotion, DRS, VMware High Availability (VMHA) and even Site Recovery Manager (SRM). The downside is that you must purchase it separately.
VSA uses local storage from either two or three VMware ESXi servers, plus vCenter. These servers must be identical and fresh installs of ESXi. These servers also can't have any VMs running on them -- not even vCenter. The local storage is presented by the VSA as a network file system NAS share.
VSA is meant for small- to medium-sized businesses that don't already have a storage area network (SAN) or NAS and use VMware for server virtualization. The VSA is a great fit for remote office/branch office locations where it's hard to justify the cost of a NAS.
The VSA does offer a unique benefit in that if an ESXi host is lost, VMs running across the VSA keep working without downtime (Figure 1). Thus, VSA offers better high availability and redundancy than a hardware-based NAS/SAN at a much lower price than redundant NAS/SAN.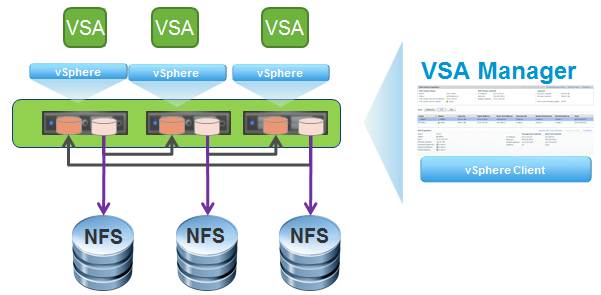 Figure 1. How the vSphere 5 storage appliance works
So, how does VSA help virtualized Exchange infrastructures? Well, I'm not sure I'd recommend the new VSA as the single NAS/SAN in a large datacenter with hundreds of VMs -- including Exchange -- hitting it.
But the VSA is ideal for branch offices of a larger company that require a local Exchange infrastructure. The VSA helps you bypass dedicated NAS hardware, while still achieving high availability, making it a strong option for shared storage.
4. VMware vSphere replication
Before vSphere 5, you could only protect virtual infrastructures using either VMware Site Recovery Manager (SRM) with a hardware-based SAN or an application-specific recovery tool. Both options were poor value for your investment. You either had to purchase two hardware-based SANs with replication -- one for each datacenter -- or spend a lot to protect a single application like Exchange Server.
With vSphere 5 and SRM5, VMware announced the option for "host-based replication." This means that an ESXi server replicates directly to another ESXi server at a backup datacenter, eliminating the need for two hardware-based SANs with replication.
Alternatively, you can replicate from a hardware-based SAN that you may have already invested in to a different SAN at a backup site. This is a huge cost savings for all types of companies because it allows disaster recovery to happen on a per-VM and per-application basis.
VMware sells the SRM5 host-based replication option for under $200 per VM with a minimum of 25 VMs; that translates out to about $5,000. That's a much better value than the other options.
As you can see, this has the potential to tremendously reduce the cost of protecting virtualized Exchange servers with vSphere 4.1, or even physical Exchange servers.
5. The vSphere 5 vCenter Server Appliance (vCSA) and vSphere Web Client
My new favorites in vSphere 5 are the vCenter Server Appliance and the new vSphere Web Client.
The vCenter Server Appliance (vCSA) is a virtual appliance you can import into your infrastructure to get vCenter up and running fast. Besides saving time on the Windows install, database install and vCenter application install, vCSA saves money because you don't have to buy a another Windows Server license.
Not only is it free with all vSphere 5 licenses, but it also enables the new vSphere Web Client by default; you don't have to install anything. While the vSphere Web Client doesn't do everything that the vSphere Windows client does, it does do about 80% of what you will need so it's a nice option for typical day-to-day virtualization admin tasks (Figure 2).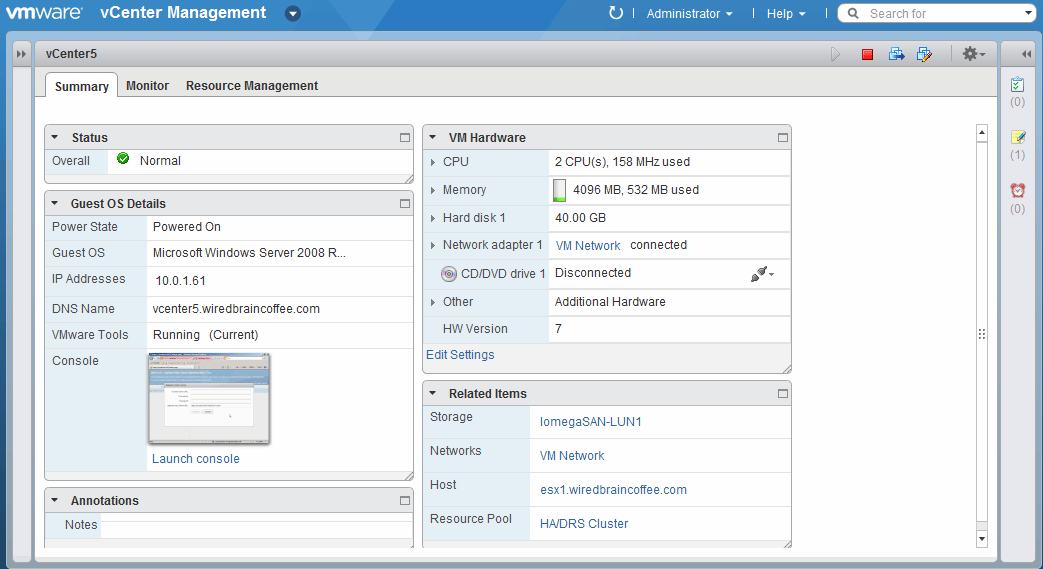 Figure 2. A look at the VMware vSphere 5 Web Client
VMware said that the vCSA (virtual Linux-based vCenter appliance) and the vSphere Web Client are the direction they are going in the future so we might as well start learning about these new options, now.
As you can see, it's a good idea to use vSphere 5 for Exchange Server virtualization because it offers innovative features, better scalability, easy administration and the best disaster recovery options. You can learn more about vSphere 5 here.
ABOUT THE AUTHOR
David Davis is the author of the best-selling VMware vSphere video training library from Train Signal. He has written hundreds of virtualization articles on the Web, is a vExpert, VCP, VCAP-DCA, and CCIE #9369 with more than 18 years of enterprise IT experience. His personal Website is VMwareVideos.com.
Dig Deeper on Exchange Server setup and troubleshooting