Evaluate
Weigh the pros and cons of technologies, products and projects you are considering.
Flash Memory Toolkit offers diagnostics, repair tools for USB drives
As USB drives become more popular, so do utilities designed specifically for USB flash drives. The Flash Memory Toolkit includes helpful tools for troubleshooting and repairing USB flash drives.
Universal Serial Bus (USB) drives become more indispensable every day. Not only are they great tools for ad hoc data backup and moving files, but when formatted with a bootable disk image, they can be used for everything from system recovery to booting a standalone operating system (OS).
As a result, I keep tabs on utilities designed specifically for USB flash drives. One that has been discussed often is Check Flash (Chkflsh), by Cherkes Mihail. The most recent version was published April 28, and it packs a few basic but useful tests into a mere 700KB executable.
You can use the program to run a variety of tests on flash drives either as logical or physical drives, the former to access a drive on the partition level and the latter to access the entire drive irrespective of partitions or formatting information. The tests include a read stability test (to see if all data can be read without cyclic redundancy checking (CRC) errors), a write-and-read test, a low-level format test, saving or loading a disk image to the drive, and a full erase. Tests can be run once, forever, x number of times or until an error surfaces. The program's licensing is unclear -- I could not find any documentation about it -- but it's probably free for personal use.
Figure 1: Check Flash, in the middle of a single-pass write-and-read test. (Click to enlarge.)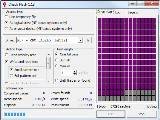 Another tool that's designed for data recovery on several media types but that also works well with flash memory is Christophe Grenier's TestDisk. Available as a DOS executable or a Windows command-line application (as well as in Linux and OS/2 versions), TestDisk can check the integrity of a volume, attempt to recover missing partition information, undelete files, build an image from a partition, modify disk geometry and change the master boot record.
More on USB drives

Assigning the right drive letter for a USB drive

Securing removable media with BitLocker To Go

Fast fixes for problems with USB devices
It's extremely powerful -- so much so that you can completely mess up the very disk you're trying to deal with if you don't know what you're doing.
Therefore, if you're just trying to recover data from a drive, use the program that comes with TestDisk: PhotoRec, Grenier's data-recovery application that intelligently detects and recovers a bevy of file types. It was originally written to restore deleted photos from memory cards, but it also detects and recovers common archive and document formats, audio and video, and more. New signatures for different file types are being added all the time.
Figure 2: TestDisk's tool set is powerful -- approach it with real caution. (Click to enlarge).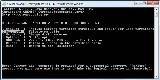 Another utility is EFD Software's Flash Memory Toolkit, which runs on all 32-bit versions of Windows (including Vista). Since it needs to be installed to run, it's not a standalone program and can't be run as is from a USB drive. However, it's very small and installs with virtually no system overhead.
The kit includes these six tools:
Error Scan performs multipass read/write tests on flash drives and produces an average read speed from the test results.
Erase performs quick or full erasure of data from the device.
File recovery scans for files previously deleted from the device and attempts to recover them. The recovery process supports many document types, including Word documents, .ZIP archives and .JPG images.
Backup/restore backs up and restores the contents of the drive to an .FMT (proprietary image file format) file.
Low-level benchmark conducts low-level read/write tests to gauge the speed of the drive. This can be useful if you want to sample multiple drives and compare their statistics side–by-side to see which is the fastest. It comes in handy if you're considering using one for accelerating Vista via ReadyBoost.
File benchmark conducts file-level read/write tests to gauge the speed of the drive.
The Flash Memory Toolkit normally costs $39.95 per instance, but the free version of the program can still be used with some of its functions disabled: Most of the test tools will work in read-only mode and will not conduct write tests. The file benchmark test, however, runs in both read and write modes in the demo version. Unfortunately, the program hasn't been updated since 2007 -- the most recent version is 1.20 -- so I've turned my attention towards other things.
ABOUT THE AUTHOR
Serdar Yegulalp has been writing about personal computing and IT for over 15 years for a variety of publications, including (among others) Windows Magazine, InformationWeekand the TechTarget family of sites.
Dig Deeper on Microsoft Hyper-V management