Evaluate
Weigh the pros and cons of technologies, products and projects you are considering.
Free Outlook tool fixes AutoComplete list annoyance
Outlook's AutoComplete function is helpful, but doesn't allow you to edit existing entries. This free download lets you edit, repair and track .nk2 files.
NK2Edit is a utility that lets Outlook users edit the auto-complete information that pops up in the To:, From:, CC: and BCC: fields of new email messages. Normally, users cannot edit data stored in.nk2 files.
If the .nk2 files become corrupted or get deleted, all auto-complete data associated with that instance of Outlook disappears. Additionally, NK2Edit lets you edit that information and perform a few other maintenance functions.
The tool lets users directly edit and delete entries within the .nk2 file. When you double-click on an entry, you see the email address, display name and the search string used for that address. You also see the drop-down name, which appears as an auto-suggestion when you begin to type.
The search string is used to locate the address in the Outlook Address Book. This comes in handy when you want to use a drop-down name that isn't taken directly from the email address or the username. If you click the AutoFill button, the drop-down name and search string are automatically generated from the user's email address and display name -- another nice timesaver.
Administrators can inspect multiple .nk2 files across an organization using the NK2 Control Center. This allows you to make all .nk2 files that are used across multiple computers uniform. Right now, you need to do this manually.
Other NK2Edit features include:
You have the ability to view the record weight associated with a given .nk2 entry. An address that sends more messages is given a higher weight value. You can manually reset all weight values in the .nk2 file in the Action menu, though you can't edit individual weights.
You can sort and screen out duplicate entries.
Global find and replace
You can edit records in either a grid or raw data view mode. Only experienced admins should use the raw data view mode since it's extremely easy to damage the .nk2 file.
Records can be merged from a variety of sources, including the address book, mailbox recipients or an Outlook contacts .csv file.
The tool automatically removes unnecessary single or double quotes around names. For example, names that are bracketed by quotes may not appear in a search.
The current version of NK2Edit is free for personal and non-profit use; businesses must purchase a per-workstation commercial license.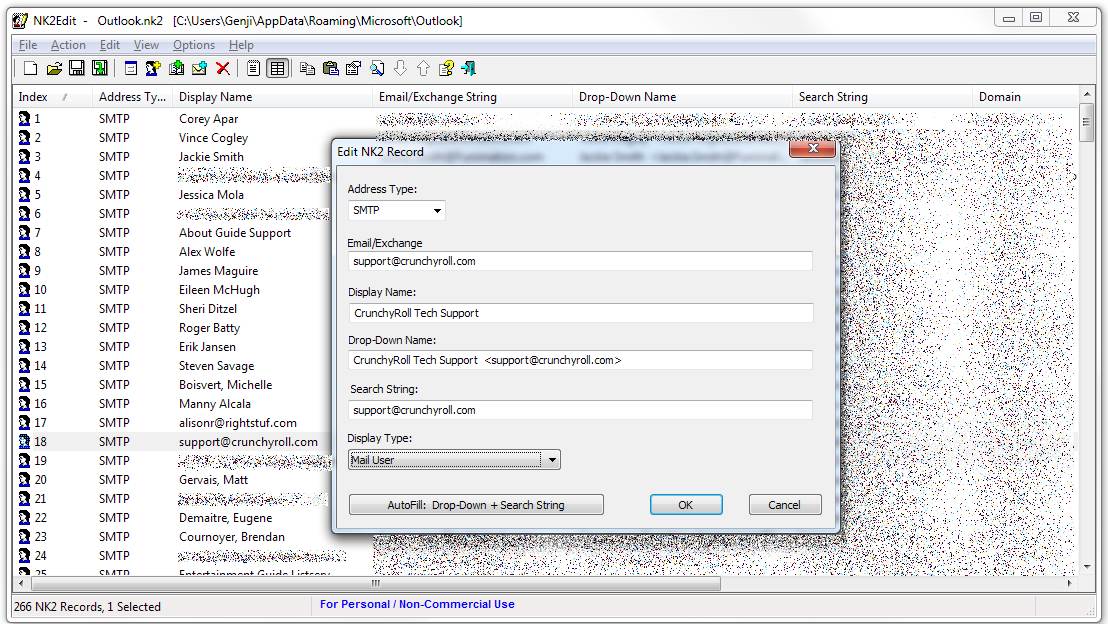 Figure 1. NK2Edit lets you to directly edit and purge entries from Outlook's .nk2 file.
ABOUT THE AUTHOR:
Serdar Yegulalp has been writing about computers and IT for more than 15 years for a variety of publications, including SearchWinIT.com, SearchExchange.com, InformationWeek and Windows magazine.