Manage
Learn to apply best practices and optimize your operations.
Getting around SharePoint 2010 SP1 database upgrade hiccups
When you apply SharePoint 2010 Service Pack 1, SharePoint databases are supposed to be upgraded. Unfortunately, the process isn't without its frustrations.
It's not uncommon for Microsoft to make database modifications when a service pack is applied to its various database-driven products. And normally, the process is completely seamless, but that's not the case with SharePoint 2010. Service Pack 1 requires an upgrade to the underlying database. Unfortunately, the process doesn't happen automatically and admins have reported issues when doing so.
The good news is that applying SP1 to SharePoint without performing a database upgrade does not break SharePoint. In fact, you might not even notice the database upgrade requirement unless you open the SharePoint 2010 Central Administration tool, so let's start there. Look at Figure 1 and you'll see that SharePoint Health Analyzer has detected several critical issues.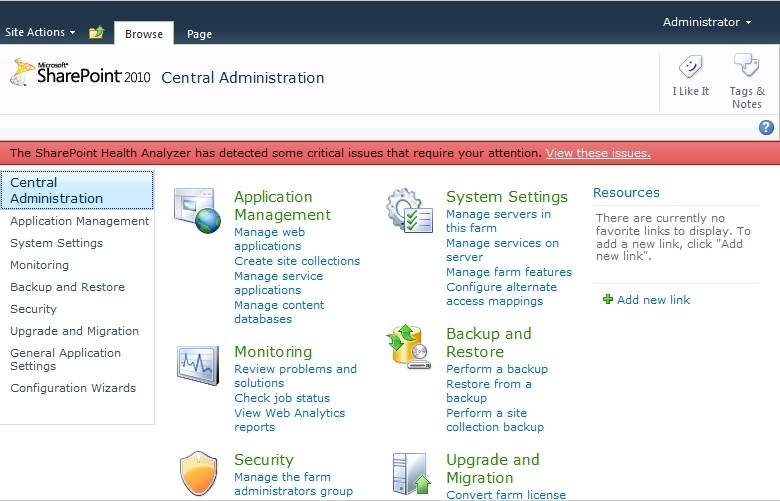 Figure 1. The SharePoint Health Analyzer has detected several critical issues.
If you examine the reported issue, you'll see an error titled: Database Requires Upgrade or Not Supported (Figure 2). Although this error message provides a remedy and a link to a Microsoft TechNet article, the information provided is vague and many administrators have had difficulty with the database upgrade process.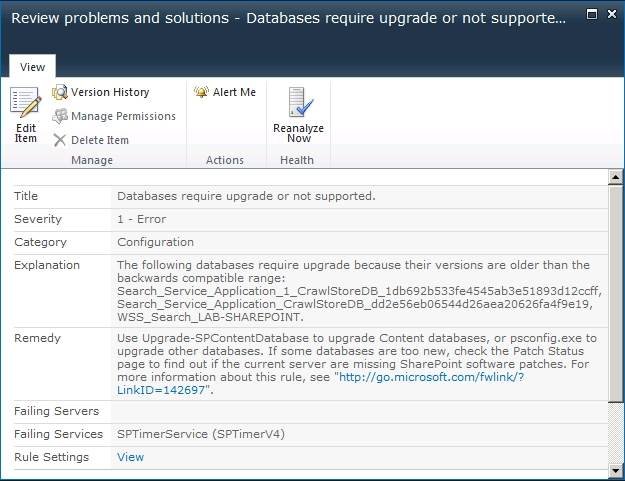 Figure 2. SharePoint returned an error message that states that the database must be upgraded.
Microsoft recommends correcting this error by opening a command prompt window and entering the following command:
PSCONFIG.EXE –CMD UPGRADE –INPLACE B2B -WAIT
Unfortunately, this command almost never seems to work. In some cases, the command completes successfully, but the error message persists. That being the case, let's see how to complete a successful SharePoint 2010 database upgrade.
1. Run the command from an elevated Command Prompt window. I don't know that an elevated Command Prompt is an absolute requirement, but the process seems to go more smoothly when you do. You can launch an elevated Command Prompt by right-clicking the Command Prompt icon and selecting the Run as Administrator option.
2. The PSCONFIG.EXE file does not fall within the system path; therefore, you must navigate to the folder containing PSCONFIG.EXE prior to running the command. Assuming that you're using the default SharePoint paths, you can get there entering the following command:
Cd\Program Files\Common Files\Microsoft Shared\Web Server Extensions\14\BIN
After navigating to the correct path, the PSCONFIG command should run successfully (Figure 3).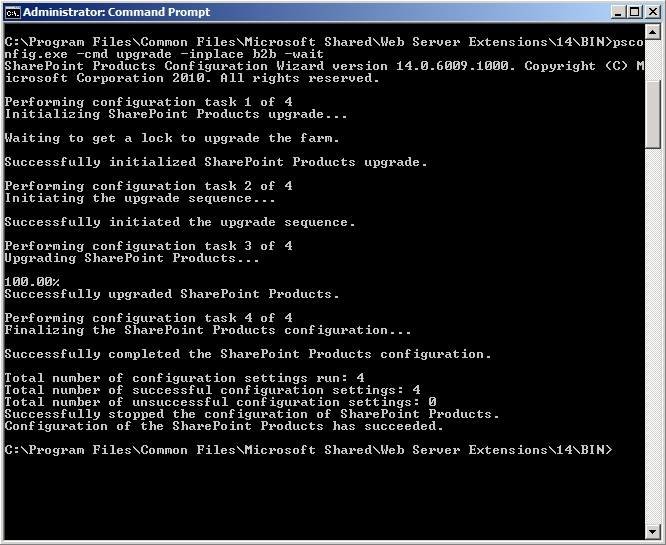 Figure 3. Here's what you'll see when you run the PSCONFIG command.
What if the error message persists?
As previously mentioned, there's a good chance that the PSCONFIG command will complete successfully, but the error message will remain. If that happens, there are several things that you can do:
Try restarting the User Profile Synchronization Service, then rerun the PSCONFIG command. Note that you must restart the User Profile Synchronization Service at least once after you've applied SP1.
You can also try installing SharePoint Foundation 2010 SP1. This update -- listed as KB2460058 -- is supposed to be applied prior to SharePoint 2010 SP1, but you may have either forgotten to apply the update or accidentally removed it.
Try rebooting your SharePoint server. Sometimes a reboot is required for the error message to go away.
If you have a multi-server farm, you must update each server in the farm with Service Pack 1 and then run the PSCONFIG command separately on each server in the farm.
If all else fails, append the –Force switch to the PSCONFIG command and remove the –WAIT switch. The command looks like this:
PSCONFIG –CMD UPGRADE B2B –INPLACE –FORCE
And on a final note, the B2B is the PSCONFIG command that tells PSCONFIG you are upgrading a native SharePoint 2010 database. If the database is left over from SharePoint 2007, you may need to substitute B2B with V2V.
ABOUT THE AUTHOR
Brien M. Posey, MCSE, is a Microsoft Most Valuable Professional for his work with Windows 2000 Server, Exchange Server and IIS. He has served as CIO for a nationwide chain of hospitals and was once in charge of IT security for Fort Knox. He writes regularly for TechTarget sites.
Dig Deeper on SharePoint administration and troubleshooting