How to send Outlook 2010 items via SMS text message
No smart phone, no problem! You can still configure Outlook 2010 to send mail, calendar items and more to users who have cell phones that aren't ActiveSync-enabled. Here's how.
Believe it or not, not everyone has a smart phone. Fortunately, users without ActiveSync-enabled phones can still...
Continue Reading This Article
Enjoy this article as well as all of our content, including E-Guides, news, tips and more.
access Outlook 2010 information such as calendar summaries, reminders and email via SMS text messaging. Here's how to set it up.
To begin the configuration process, click on the File tab in Outlook 2010, then click Options. When the Options screen appears, click the Mobile tab. Next, click the Calendar Summary Settings button. When you do, you'll see a message stating that you need to configure a text messaging account before continuing (Figure 1).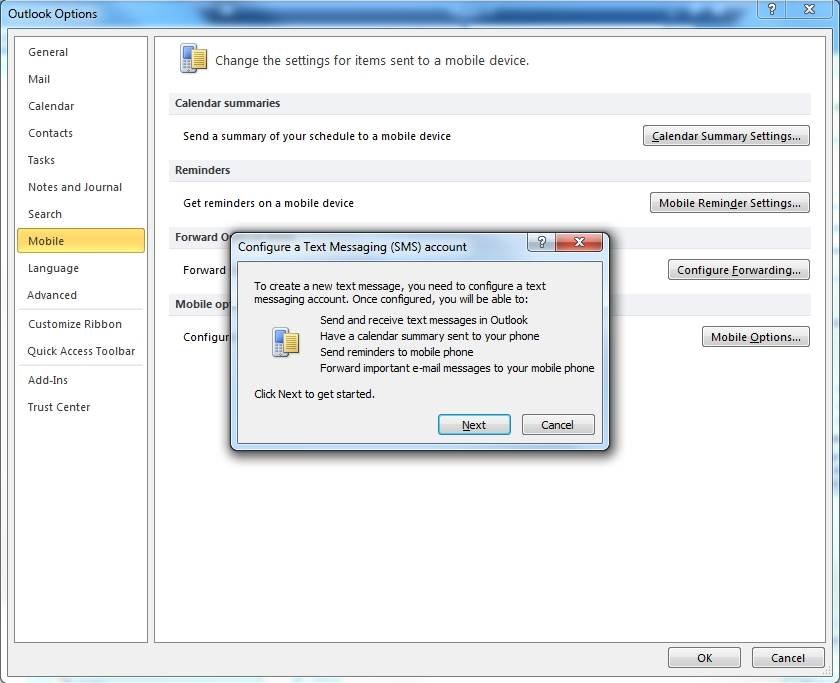 Figure 1. You must configure a text messaging account to use Outlook 2010's mobile messaging features.
Click Next, and you'll see a screen asking you to enter a service provider URL, a user ID and a password. You must obtain this information from a messaging service provider, which is almost always separate from the user's mobile carrier.
Figure 2 shows a dialog box with a link to help you find a text messaging provider for your mobile carrier. Depending on which carriers your employees use, you may be able to find a free account or at least an account that offers a free trial.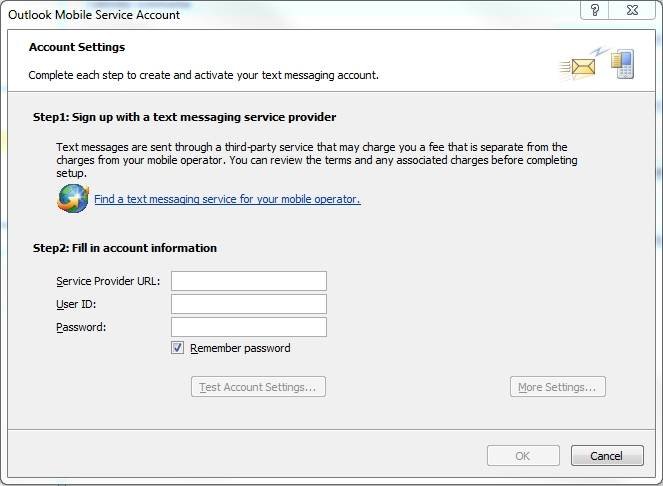 Figure 2. Configure Outlook 2010 to use a messaging service provider.
After entering the aforementioned service provider URL, user ID and password, click OK.
Send Outlook 2010 calendar summaries via text
The Calendar Summaries option lets you send calendar information to mobile devices that don't support Exchange ActiveSync. To do so, click the Calendar Summary Settings button. When you do, you'll see a dialog box (Figure 3).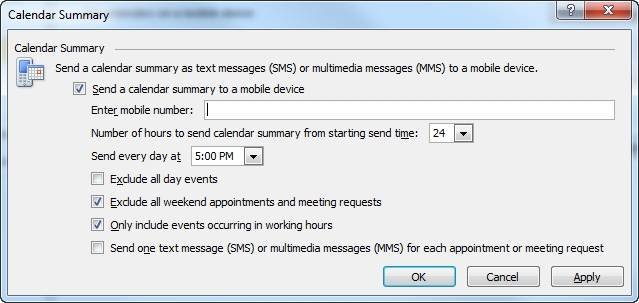 Figure 3. Outlook can send calendar summary information to mobile phones that do not have ActiveSync enabled.
As you can see, you have the option to specify what time of day the calendar summary is sent. You can also exclude specific types of events, such as all-day events, weekend events or events that occur outside of working hours.
I recommend choosing the option to send one text message for each appointment. Disabling this option reduces the number of text messages that are sent, which saves money. However, the text messages are a lot easier to organize when there is a separate message for each event.
Send Outlook 2010 reminders via text
You can also configure Outlook 2010 to send mobile reminders. To do so, click the Mobile Reminder Settings button. You can base reminders on how your name appears on an item, as well as on the item's category (Figure 4).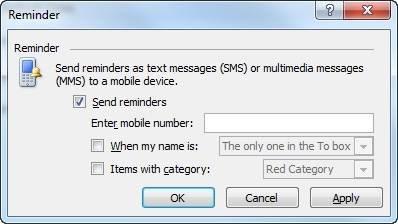 Figure 4. Configure Outlook 2010 to send reminders via text messages.
Forward Outlook 2010 items via text
Users also have the option of forwarding Outlook items to their cell phones. If you click the Configure Forwarding button, users are able to forward meeting requests and updates, messages from specific people or groups, messages with a specified word in the subject line or marked as "urgent" (Figure 5).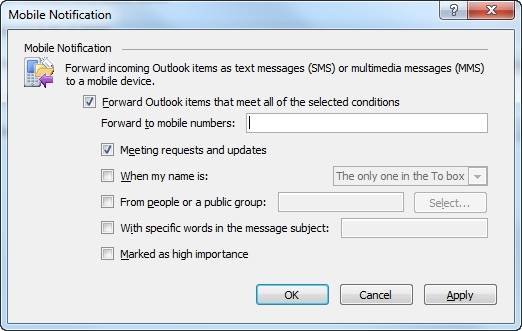 Figure 5. Outlook 2010 can automatically forward several different items via text messages.
Other Outlook 2010 mobile messaging options
As you can see, you can use Outlook 2010 to send Exchange data in the form of text messages. You can also send Outlook content as a multimedia message; this is similar to sending a photograph via a text message.
To send multimedia messages, your messaging provider must support multimedia messaging service (MMS). If it doesn't, the multimedia messages option will be grayed out (Figure 6).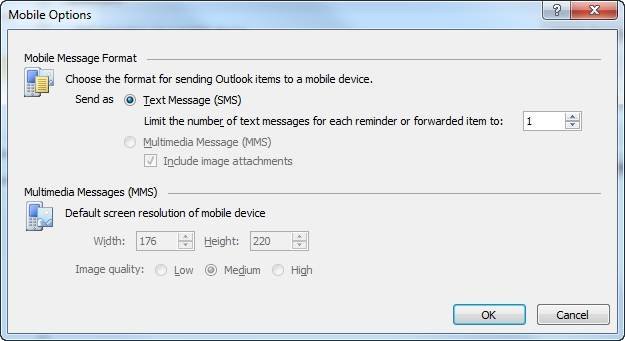 Figure 6. Configure Outlook 2010 to send items as multimedia attachments.
Manually forwarding Outlook 2010 items via text
Outlook 2010 also gives users the option to manually forward messages to their cell phones. To do so, they must select the message they want to forward and click the More Respond Actions icon on the Home ribbon, then select Forward as Text Message (Figure 7).

Figure 7. Users can also forward Outlook 2010 messages to their non-ActiveSync cell phones.
Sending Outlook data via text message isn't for everyone. But if you have users with phones that don't support ActiveSync, or if you haven't enabled ActiveSync because of licensing or security concerns, Outlook's text messaging capabilities are a viable alternative.
ABOUT THE AUTHOR:
Brien Posey is an eight-time Microsoft MVP with two decades of IT experience. Before becoming a freelance technical writer, Brien worked as a CIO at a national chain of hospitals and health care facilities. He has also served as a network administrator for some of the nation's largest insurance companies and for the Department of Defense at Fort Knox.