How to troubleshoot Outlook 2013 auto-complete problems
Microsoft made changes in Outlook 2013 that can be helpful for troubleshooting problems with its auto-complete feature.
Auto-complete is one of the most useful features in Outlook 2013, but sometimes it just doesn't work the way it...
Continue Reading This Article
Enjoy this article as well as all of our content, including E-Guides, news, tips and more.
should.
The first thing you need to understand about auto-complete is that Microsoft has abandoned the nickname file (*.nk2) and replaced it with a replicated cache. Assuming that Outlook 2013 is connected to an Exchange Server mailbox, the auto-complete cache is stored in the end user's mailbox and is replicated to a local cache file. If Outlook isn't connected to Exchange, the auto-complete cache is stored in an Outlook data file. This functionality change can be helpful for troubleshooting auto-complete.
Make sure Outlook 2013 auto-complete is enabled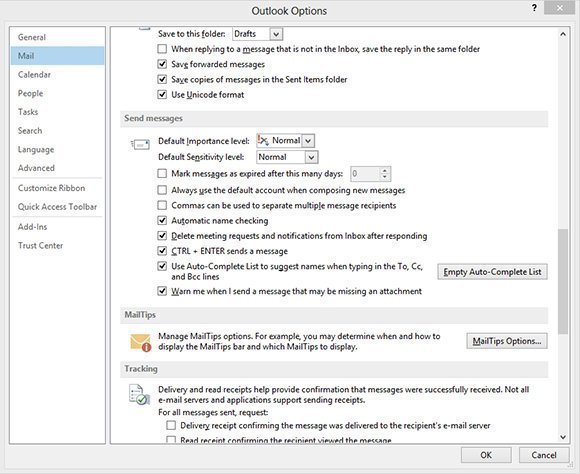 Figure 1
Outlook 2013 auto-complete is enabled by default. If the auto-complete feature isn't working, the first thing I recommend is to check that it's enabled. Go to Outlook's File tab and then click Options. When the Outlook Options screen appears, select the Mail option and then scroll down to the Send Messages section. Outlook provides a Use Auto-complete List to Suggest Names checkbox, which should be selected (Figure 1).
Check for auto-complete list corruption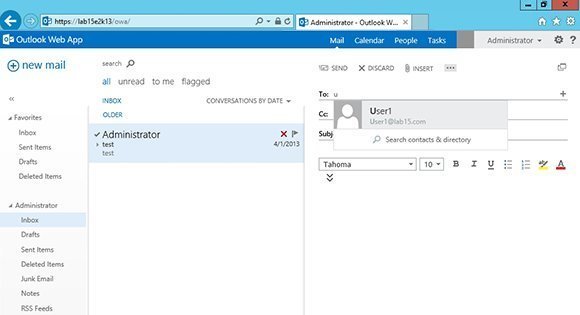 Figure 2
Next, do a simple test to determine whether the Outlook 2013 auto-complete list could possibly be corrupt. Because the auto-complete list is no longer based on a local .NK2 file, it's stored as part of the mailbox and replicated to Outlook. One of the main reasons why Microsoft chose to do this was because it wanted to provide auto-complete functionality to Outlook Web App (Figure 2).
Because the auto-complete list is stored as a part of the mailbox, Outlook and OWA use the same list. So you should log into OWA and check to see if auto-complete works. If auto-complete works in OWA but not in Outlook, the auto-complete list is probably OK and the problem is specific to Outlook. If auto-complete doesn't work in Outlook or OWA, the auto-complete list could be corrupt.
If it appears that the auto-complete list is problematic, do one more test before you purge the list. Open Outlook and type the first few characters of a recipient's name. If Outlook doesn't attempt to automatically finish the name, click the Check Names button. Outlook will do one of two things: If there is only one good match, the To field will automatically populate. Otherwise, Outlook should display the Check Names dialog box (Figure 3). If the name you're looking for doesn't immediately show, click Show More Names.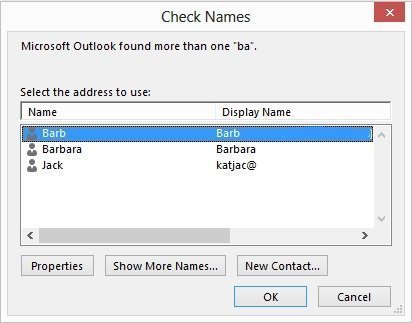 Figure 3
Select a name from the list and send a test message. Try to send another message to the same recipient. If auto-complete starts working, it could be that the list had been purged or that some of the list contents were expired and removed; this automated function was added in Outlook 2010.
If Outlook 2013 auto-complete still doesn't work correctly, you may need to manually empty the auto-complete list. It could be that corruption within the list is causing auto-complete not to work correctly. Use the Empty Auto-complete List button to reset auto-complete. It's worth noting that some end users use auto-complete as an alternative to saving names in their contacts list. As such, clear the auto-complete list only as a last resort.
Problems with Outlook add-ins

Figure 4
Although it might sound strange, Outlook add-ins can cause a number of problems with Outlook 2013 auto-complete. If an add-in causes Outlook to crash, the auto-complete list could become corrupted or new entries might save to the list, depending on the nature of the crash.
When an add-in has a problem, you'll generally see a message appear when you start Outlook (Figure 4).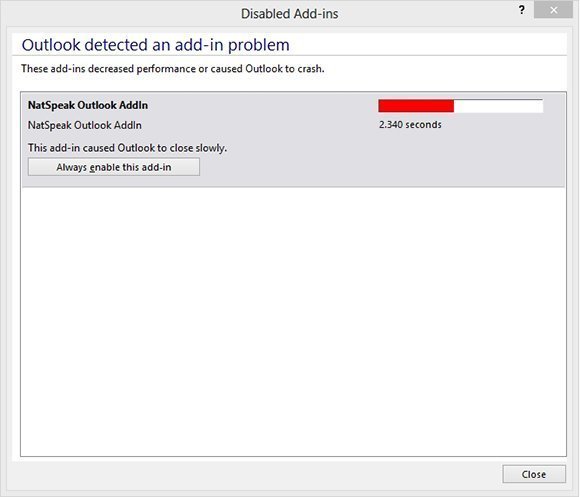 Figure 5
You can manage the list of add-ins by clicking the File tab and then clicking Manage Add-Ins. This list will show you the installed add-ins and may even report on problematic add-ins (Figure 5).
Outlook doesn't always identify problematic add-ins. You may have to disable all of the add-ins and enable them one at a time to see which one is causing problems.
About the author:
Brien Posey is an eight-time Microsoft MVP for his work with Windows Server, IIS, Exchange Server and file system storage technologies. Brien has served as CIO for a nationwide chain of hospitals and healthcare facilities, and was once responsible for IT operations at Fort Knox. He has also served as a network administrator for some of the nation's largest insurance companies.