Problem solve
Get help with specific problems with your technologies, process and projects.
Integrate OneNote and Outlook 2010 to manage big projects
Synchronize data between Microsoft OneNote and Outlook 2010 to stay updated on project changes.
As a busy Exchange administrator, I find myself constantly using Microsoft OneNote to stay organized. Microsoft...
Continue Reading This Article
Enjoy this article as well as all of our content, including E-Guides, news, tips and more.
OneNote works like an electronic notebook in which you can copy text and images from almost any source into your notebook. You can also organize your notebook by subject and use tabs to separate different groups of subtopics.
I'm currently using OneNote for an Exchange Server 2010 deployment project. My OneNote notebook contains network diagrams, important email messages, copies of my travel reservations, contact information, a map of the data center and other related items.
On occasion, I've cut and pasted contents of an email message or an Outlook contact into my OneNote notebook. But I can actually integrate OneNote 2010 and Outlook 2010 for tasks like this. Let's look at how it works.
Copying a task from Outlook 2010 to OneNote
To copy a task from your Outlook 2010 task list to OneNote, right-click on the task and choose the OneNote option. Outlook will ask which notebook should include the task. After you make your selection, Outlook will create a new page in the specified notebook and add the task there.
When you add a task to OneNote, the task remains synchronized with Exchange Server, Outlook and OneNote. If you change the task's due date in OneNote, changes will also show in Exchange Server and Outlook.
Adding calendar items from Outlook 2010 to OneNote
To add an Outlook 2010 calendar item to OneNote, right-click on the appointment and choose the OneNote option. The appointment and its details will automatically be added to a blank page within the open notebook (Figure 1).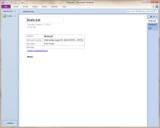 Figure 1. Right-click on an appointment in Outlook 2010 to add it to a OneNote notebook.
OneNote contains a Link to Outlook Item link, which will automatically open the calendar item within Outlook. Any changes you make to the calendar item in Outlook will synchronize with OneNote.
Adding Outlook 2010 contacts to OneNote
To add a contact to a OneNote notebook, right-click on the contact and choose the OneNote option. OneNote will ask where you want to insert the contact information.
OneNote provides a link to the original Outlook contact (Figure 2). If you want to make any changes to the contact, click on the link within Outlook and it will automatically synchronize in OneNote.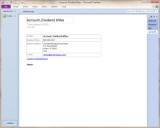 Figure 2. When you update contact information in OneNote, it automatically synchronizes with Outlook 2010.
Add Outlook 2010 email message content to OneNote
To add contents from an email message to OneNote, right-click on the message and choose the OneNote option. Then specify which page will contain the message. The message can be in any format; OneNote handles HTML, plain text and rich-text format messages equally well.
This option is helpful, but it's more useful to email a page from your OneNote notebook (Figure 3). Remember: A OneNote notebook page can contain several different types of data.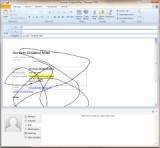 Figure 3. No matter what is on your OneNote notebook page, you can easily email it through Outlook 2010.
I took the contact I just added to OneNote, highlighted a few words in it and then scribbled over it (Figure 3). You can email a OneNote page -- regardless of its contents -- and no changes are made when emailing it. .
About the author: Brien M. Posey, MCSE, is a seven-time recipient of Microsoft's Most Valuable Professional (MVP) award for his work with Exchange Server, Windows Server, Internet Information Services (IIS), and File Systems and Storage. Brien has served as CIO for a nationwide chain of hospitals and was once responsible for the Department of Information Management at Fort Knox. As a freelance technical writer, Brien has written for Microsoft, TechTarget, CNET, ZDNet, MSD2D, Relevant Technologies and other technology companies. You can visit Brien's personal website at www.brienposey.com.
Do you have comments on this tip? Let us know.