Problem solve
Get help with specific problems with your technologies, process and projects.
Linking the Outlook Social Connector to SharePoint 2010 sites
The Outlook Social Connector was created to link Outlook users to social networking sites like LinkedIn and Facebook. But the ability to follow your colleagues' activities on SharePoint 2010 might be even more valuable. Here's how to set it up.
Although the Outlook Social Connector was primarily designed to link Outlook to social networking sites, one of...
Continue Reading This Article
Enjoy this article as well as all of our content, including E-Guides, news, tips and more.
its most useful functions is the ability to link Outlook to SharePoint 2010.
In linking Outlook 2010 to SharePoint 2010, each user is given access to My Site, a personal site that provides browser-based access to SharePoint document libraries, news feeds and status updates from colleagues. My Site actually bears many similarities to Facebook and is essentially an enterprise social networking site. Because of this, Microsoft designed the Outlook Social Connector to fully support My Site.
In many enterprises, management likely won't allow users to connect Outlook to social networking sites because they may abuse this privilege and waste time. Also, attaching the Outlook Social Connector is actually safer than connecting Outlook to other social networking sites.
My Site resides on an organization's SharePoint server, which requires users to be authenticated. Therefore, you don't have to worry as much about legal issues and security risks when connecting to My Site as you would with other networking sites.
Connecting Outlook 2010 to My Site
Linking the Outlook Social Connector to SharePoint is fairly simple if you know the URL for My Site. This URL varies from one SharePoint site to another. To access My Site, go to your main SharePoint page, click on the Welcome link and select the My Site option (Figure 1).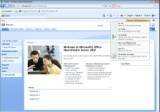 Figure 1. Select the My Site option from the Welcome menu in SharePoint 2010.
Figure 2 shows a screenshot of what a default instance of My Site looks like.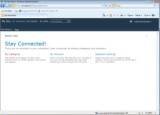 Figure 2. Here's a default instance of MySite in SharePoint 2010.
Once you know the My Site URL, open Outlook 2010 and then open a recent email message from someone whose SharePoint activities you'd like to follow. You'll see the Outlook Social Connector displayed at the bottom of the message (Figure 3). You may have to click the down arrow icon to expand the Outlook Social Connector.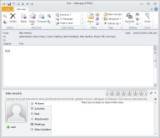 Figure 3. Open a recent email from a colleague and you'll see the Outlook Social Connector.
Click the Add button and Outlook will launch a wizard that allows you to configure the Outlook Social Connector. Click Next to bypass the Welcome screen and a screen asks which social network you want to connect to. My Site is listed by default. All you have to do is select the check box next to My Site and then fill in your account credentials (Figure 4).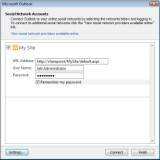 Figure 4. Select the MySite option and enter your account credentials.
Click Connect and a message will indicate that Outlook has been connected to My Site. Click Finish to complete the wizard setup.
The final step is to click the Add button once more and choose the On My Site option. This instructs Outlook to follow this user's activities on My Site. Click Continue to confirm and complete the process.
About the author: Brien M. Posey, MCSE, is a seven-time recipient of Microsoft's Most Valuable Professional (MVP) award for his work with Exchange Server, Windows Server, Internet Information Services (IIS), and File Systems and Storage. Brien has served as CIO for a nationwide chain of hospitals and was once responsible for the Department of Information Management at Fort Knox. As a freelance technical writer, Brien has written for Microsoft, TechTarget, CNET, ZDNet, MSD2D, Relevant Technologies and other technology companies. You can visit Brien's personal website at www.brienposey.com.
Do you have comments on this tip? Let us know.