Manage
Learn to apply best practices and optimize your operations.
Maintaining the balance in Windows capacity planning
Measurement, second-level analysis and business realignment are core principles that should be included in the capacity planning process for a Windows environment.
Too little too late and too much too soon are the most unavoidable mistakes in the server rooms of every IT shop across the world.
Capacity planning is the catch-22 of the IT industry – if you spec something out incorrectly or try to do it as cheaply as possible, you almost always get blamed for a slow system. However, if you plan for Armageddon and somehow get the budget approved, you end up with excess capacity. So when it comes time to buy the next upgrade, people question why it is needed after your recent million-dollar expenditure.
IT managers face so many different questions and changes that it seems almost impossible to strike a balance. So how do you buy just the right amount? Unfortunately there is no easy answer, but IT isn't the only one with this problem. Almost every area of your company is making some type of capacity decision: Do we hire additional employees today or tomorrow? Do we buy 500 TVs or 50? Think about the decision of how much milk a grocery store should buy – if the store doesn't get it right, it could be left with a lot of waste or not enough to meet customer demand.
Here is where Windows managers can learn some lessons about how others do it. The following are some core principles that you should apply to your capacity planning process:
Measurement
Second-level analysis
Business realignment
Why measurement should be included in the capacity planning process
The adage "you can't manage what you can't measure" certainly holds true with capacity planning. Take a page from Wal-Mart's playbook -- I guarantee that company can predict my shopping habits better than I can. Take as an example that I am more likely to buy potato chips when I buy diapers late at night -- which is probably why I have to pass that chip display on my way to the diaper section. How is this possible? Wal-Mart measures everything and devotes entire data warehouses to purchasing patterns. This data is then used for everything from placing products throughout the store to determining the number of products that need to be purchased from suppliers.
Begin by measuring your environment. The following steps can help you get started:
Server list -- One of the first things I do is make a simple list of every IT asset -- the scope of this changes based on the size of your organization or your job responsibilities. I like to use Microsoft Excel and create a quick table of server assets. For each physical or virtual asset, I list key elements such as hardware, virtual, quick system specifications, machine name, operating system, business use and warranty. This list will not only facilitate basic inventory planning but will also allow you to begin planning for when your servers will need to be replaced. If your organization is too large for Excel, use other products such Microsoft System Center's Asset Intelligence.
Collect utilization information -- If only half your budget gets approved, are you going to get more bang for your buck by upgrading the email server or the file server? If you aren't collecting utilization information — for example, disk capacity, latency, I/O or CPU usage -- how can you really know where you will make the biggest difference? If you wait until you are ready to buy to collect data, then you aren't going to have enough historic data to make an educated decision. The exact metrics will vary depending on system, business usage and other variables in your environment.
Create a baseline -- Once you have enough data, create a baseline of current usage. This will allow for projected growth and will quickly identify changes in the business that might result in a need for more resources or excess capacity. For example, if you see that on average your company is increasing employees by 2% every quarter, then you can project well in advance when you will need a new Microsoft Exchange cluster.
There are a number of different tools in the market place to help you collect data, analyze where you stand and help plan for future growth. Microsoft's System Center Capacity Planner (SCCP) 2007 is a free capacity planner for Microsoft Server products, Microsoft Exchange Server 2007, System Center Operations Manager 2007, SharePoint Services, and Office SharePoint.
Although SCCP has its limitations, it is a great starting point. Some of the key benefits include architecture recommendations, hardware utilization analysis, performance planning and a "what if" analysis – so when the CIO tells you about a new business unit acquisition, you can quickly come back with an estimate on what the impact of adding 500 users will be on your current systems.
Figure 1: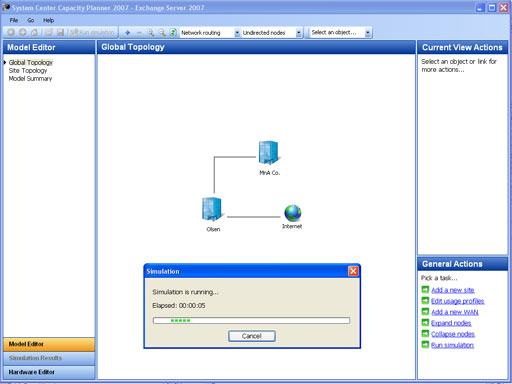 Figure 1: Global Topology of System Center Operations Manager 2007
Figure 2: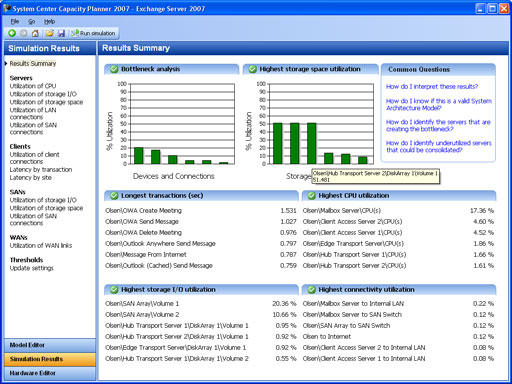 Figure 2: Results Summary of System Center Operations Manager 2007
Why a second-level analysis is important to the capacity planning process
One of the most common mistakes with capacity planning occurs when the IT department is in react mode. Here is how it typically happens: A business decision is made to move in a particular direction.
When the mandate is given to the IT folks to accomplish a particular task, they will be laser-focused and will deliver on what was asked for. Unfortunately, this type of scenario usually meets the needs of the day and not for growth.
When management asks for a new server to run a recent software acquisition, take a deep breath and try to understand the six- or 12-month objectives rather than quickly replying with a server quote. Your server purchase will be much different if you come to understand that in 12 months all employees will be using this new application.
Why business realignment is important to the capacity planning process
It is important to make sure the IT organization is staying current with the direction of the business. A successful business is quick to adapt to changes in market forces, and a successful IT department is quick to realign IT systems with changes in business strategies.
If the company has decided to ramp up operations in a particular area while reducing operations in other areas, a good IT team can quickly provide estimates of the decision's impact on IT expenditures.
Building a solid foundation using these concepts will help Windows shops make better strategic decisions and minimize the common mistakes related to capacity planning. Remember to use third-party products like Microsoft's SCCP and Asset Intelligence to augment your own work and analysis.
Russell Olsen is currently the CIO of a Healthcare Technology company and previously worked for a Big Four accounting firm performing technology risk assessments and Sarbanes-Oxley audits. Olsen is a CISA, GSNA, and MCP.
Dig Deeper on Enterprise infrastructure management