Problem solve
Get help with specific problems with your technologies, process and projects.
New multi-mailbox search capabilities in Exchange 2010 SP1
Multi-mailbox search was valuable in Exchange 2010 RTM, and Microsoft has only upped the ante with SP1 improvements that can help you spot potential storage issues, among other things.
Exchange Server 2010 RTM introduced new multi-mailbox search capabilities, such as the ability to filter messages by sender or recipient, date range or by a specific mailbox. Search results appeared under the Mailbox Searches tab and were sent to a designated mailbox. Additionally, Exchange could send admins a notification when a search was complete, if required.
You'll still find these options in Exchange Server 2010 SP1 along with some other improvements to its functionality. For example, Microsoft completely removed the Mailbox Searches tab, as shown in Figure 1.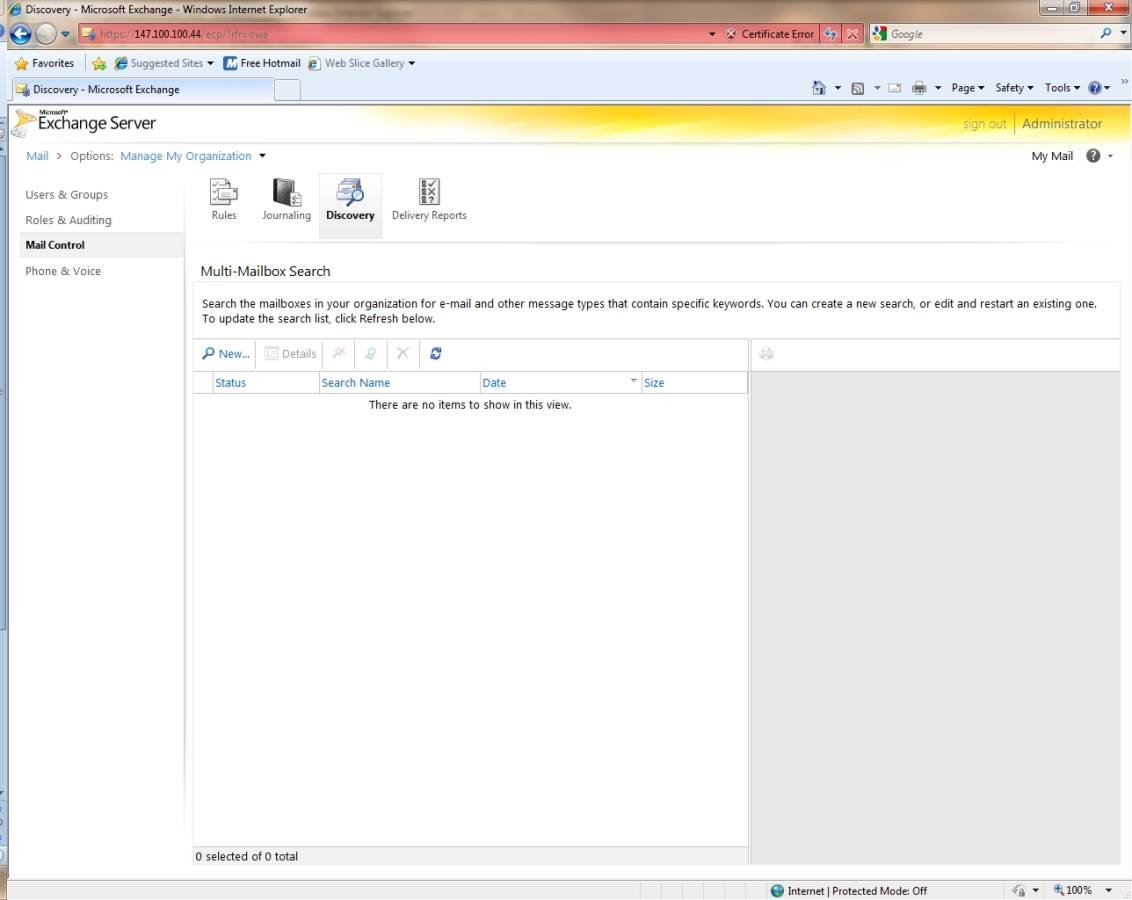 Figure 1. Multi-mailbox searches are now performed through the Exchange Control Panel's Discovery tab.
To access the multi-mailbox search feature in Exchange 2010 SP1, navigate to the Mail Control section of the Exchange Control Panel and click on the Discovery tab. Once there, click on the New button to reveal more new multi-mailbox search features (Figure 2).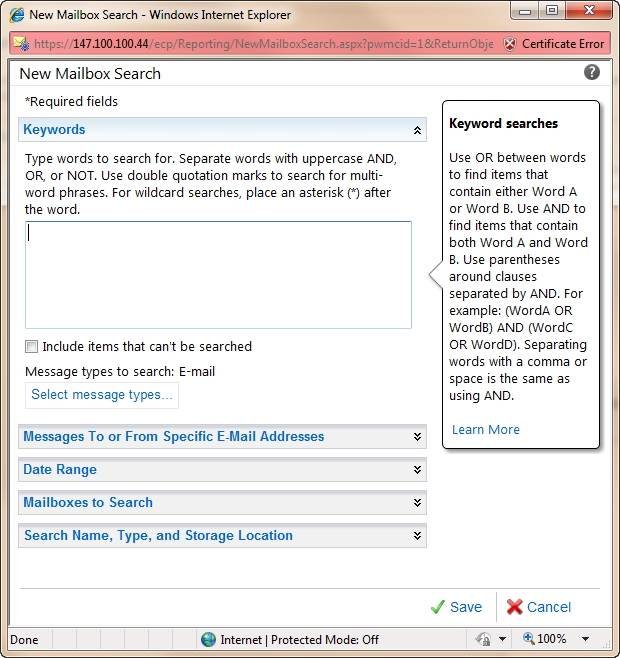 Figure 2. Most of the search options are the same as what was available in Exchange 2010 RTM.
Microsoft also changed how you can search mailboxes in SP1. For example, the Search Name, Type, and Storage Location section allows you to perform two types of searches. You can perform a regular search, which copies results to a destination mailbox, or you can estimate the search results, as shown in Figure 3.

Figure 3. You can now estimate search results in Exchange 2010 SP1.
If you're estimating search results, Exchange will calculate the total number of items an actual search would return. It also estimates the amount of disk space the search will consume. This is helpful for large organizations since multi-mailbox searches can take a long time and can consume large amounts of server resources. Search estimates help you spot these types of problems before performing an actual search.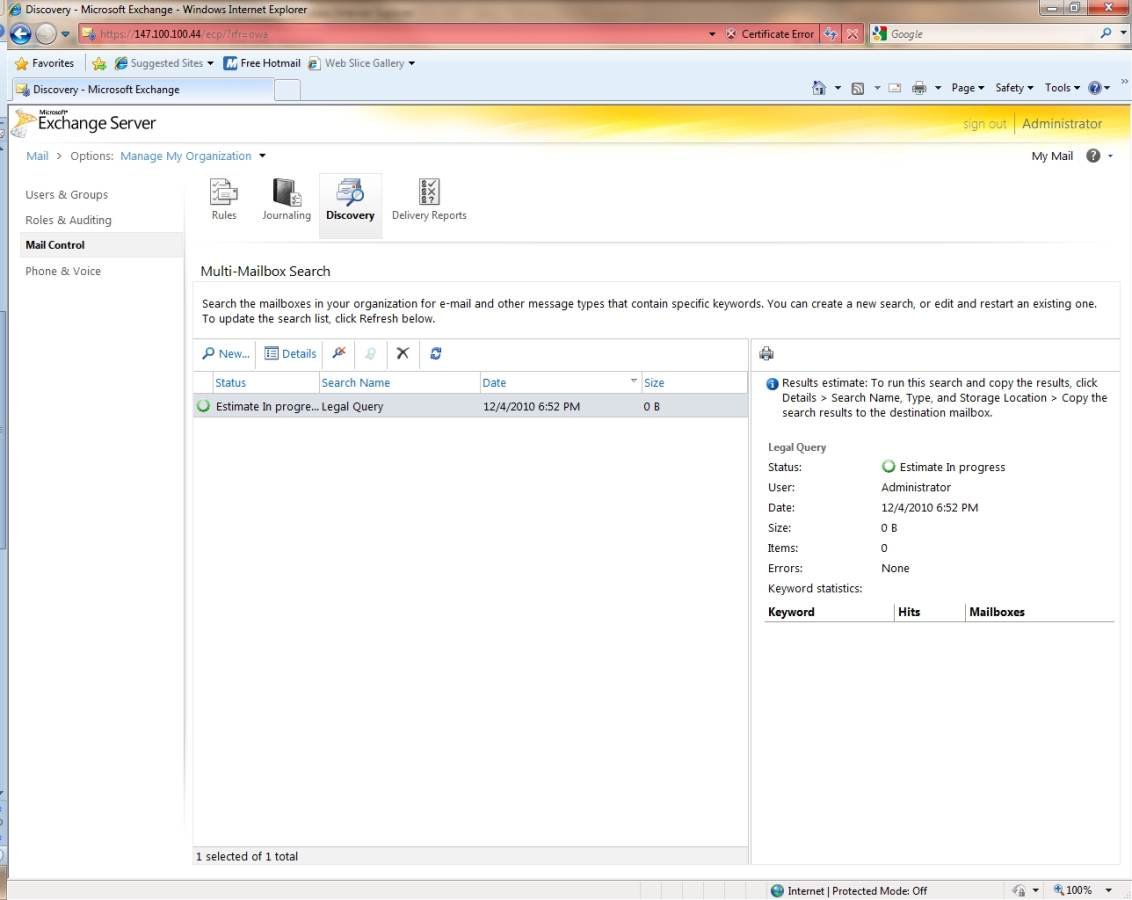 Figure 4. Multi-mailbox search will estimate the amount of disk space a search will consume in Exchange 2010 SP1.
The multi-mailbox search function also has a deduplication feature. Users often send the same message to multiple recipients; deduplication ensures that only one copy of each message is included in your search results. This not only saves man hours spent parsing results, but also consumes less space.
ABOUT THE AUTHOR
Brien M. Posey, MCSE, is a seven-time Microsoft MVP for his work with Windows 2000 Server, Exchange Server and IIS. He has served as CIO for a nationwide chain of hospitals and was once in charge of IT security for Fort Knox. For more information visit www.brienposey.com.
Dig Deeper on Exchange Server setup and troubleshooting