Evaluate
Weigh the pros and cons of technologies, products and projects you are considering.
New unified messaging features in Exchange Server 2010
Unified messaging is available in Exchange Server 2010, with a few new features. Get a peek at the voicemail transcription and call answering rules features and what they do.
When Microsoft introduced unified messaging in Exchange Server 2007, it was pretty basic. The auto attendant, universal inbox and Outlook voice access features were nothing to sneeze at, but unified messaging was still in its early stages. Some improvements were made in Exchange Server 2010. This tip takes a look at some of them.
---
Voicemail transcription -- When you receive a new voice message, Exchange Server 2010 uses a speech recognition engine to transcribe the message. This is my favorite new unified messaging feature for two reasons.
First, having a written transcript of your voicemail messages in an Outlook inbox makes it possible to perform queries against voice messages in the same way that Outlook allows you to search email messages.
To understand the second reason, imagine that you're on an important phone call and another call comes in. You don't know how important the other call is, but you don't want to put your current call on hold to find out. The transcription feature gives you a quick glance at the voicemail transcript will determine if the missed call was urgent.
As you might expect, the transcription feature isn't perfect. Sometimes the speech recognition will make mistakes, particularly if the caller has a thick accent or a cold. However, the feature works well the majority of the time.
Call answering rules -- The auto attendant feature allows you to create telephone menus that use voice prompts, such as Press 1 for English, Press 2 for Spanish, etc. Auto attendant existed in Exchange Server 2007, but only at the organizational level. It allowed an administrator to create voice menus for the organization's main telephone number, but you couldn't create a set of voice prompts for each individual user's extension.
This feature has been changed in Exchange Server 2010. The new call answering rules feature works similarly to mailbox rules. These rules offer a great deal of flexibility, but a user doesn't even have to use Outlook to create a new call answering rule.
To access the call answering rules, log into OWA and click on Options to open the Exchange Control Panel. Choose the Phone option (Figure 1). This screen allows you to create, delete or edit call answering rules.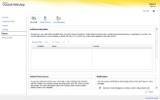 Figure 1. Create call answering rules through the Exchange Control Panel.
If you click on the New Rule link, you'll be taken to the screen that allows you to create a call answering rule by specifying a condition and a set of options (Figure 2). For example, if I had a high-profile client, I might not want his or her call to go to voicemail. I could create a rule that reroutes those calls to my cell phone. You can also use the call answering rule to time stamp each rerouted call, in case someone calls you late at night or early in the morning.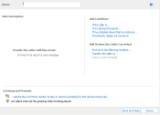 Create call answering rules with your specific conditions.
In Exchange Server 2010, just about all functions available in Outlook are also available in OWA. Since Outlook 2010 won't be available for a while, OWA will be the only interface that lets users access some of the new features. In Exchange Server 2010, OWA has been renamed Outlook Web App.
About the author: Brien M. Posey, MCSE, is a five-time recipient of Microsoft's Most Valuable Professional (MVP) award for his work with Exchange Server, Windows Server, Internet Information Services (IIS), and File Systems and Storage. Brien has served as CIO for a nationwide chain of hospitals and was once responsible for the Department of Information Management at Fort Knox. As a freelance technical writer, Brien has written for Microsoft, TechTarget, CNET, ZDNet, MSD2D, Relevant Technologies and other technology companies. You can visit Brien's personal website at www.brienposey.com.
Do you have comments on this tip? Let us know.
Please let others know how useful this tip was via the rating scale below. Do you know a helpful Exchange Server, Microsoft Outlook or SharePoint tip, timesaver or workaround? Email the editors to talk about writing for SearchExchange.com.

Dig Deeper on Microsoft messaging and collaboration services