Office 365 archive mailbox and retention policy setup
Excessively large mailboxes are bad news for Office 365 deployments. Instead, create and configure archive mailboxes and corresponding retention policies.
I recently moved my on-premises Exchange Server deployment to Microsoft Office 365. I have an extremely large Exchange...
Continue Reading This Article
Enjoy this article as well as all of our content, including E-Guides, news, tips and more.
mailbox, so I decided on plan E3 because it offers "unlimited email storage and archiving." Imagine my surprise when I found that my hosted mailbox has a 25 GB quota. The quota is there for a reason: Mailboxes larger than 25 GB are a bad idea from a performance and recovery standpoint. It's smarter to move old messages to an archive instead.
Using archive mailboxes in Office 365
The best way to archive old messages is with an archive mailbox. Archive mailboxes are not enabled in Office 365 by default. To enable an archive mailbox, log into the Office 365 portal as an administrator. Next, click Admin, then click the Manage link in the Exchange Online section. When you arrive at the Exchange management page, click Users & Groups, then Mailboxes.
Locate the mailbox you want to enable personal archive on and double-click it. When the mailbox details window appears, expand Mailbox Features. Select the Archive option, then click Enable (Figure 1). Click the Save button twice to complete the process.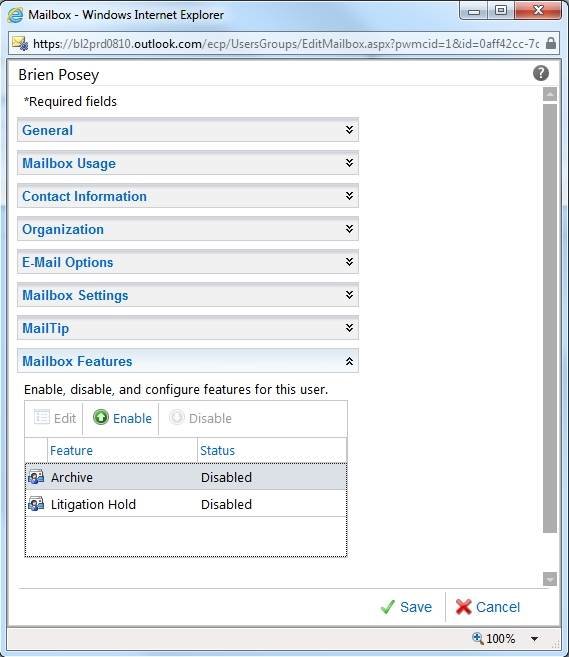 Figure 1. To begin, enable the archive mailbox in Office 365.
After creating the archive mailbox, users can drag and drop items into the archive. However, it's easier to establish an archive policy. Office 365 and Exchange Online use retention tags and retention policies, similar to Exchange Server 2010 on-premises.
Office 365 defines a number of different retention tags by default. To access the retention tag list, log into the Office 365 portal as an administrator, then click the Admin link, followed by the Manage link (located in the Exchange Online section).
Verify that the Exchange Control Panel (ECP) is configured to manage the organization, then click the Mail Control link. Microsoft provides a number of default retention tags (Figure 2), but administrators are free to create their own retention tags via the New Tag button. Admins also have the option to delete unwanted retention tags.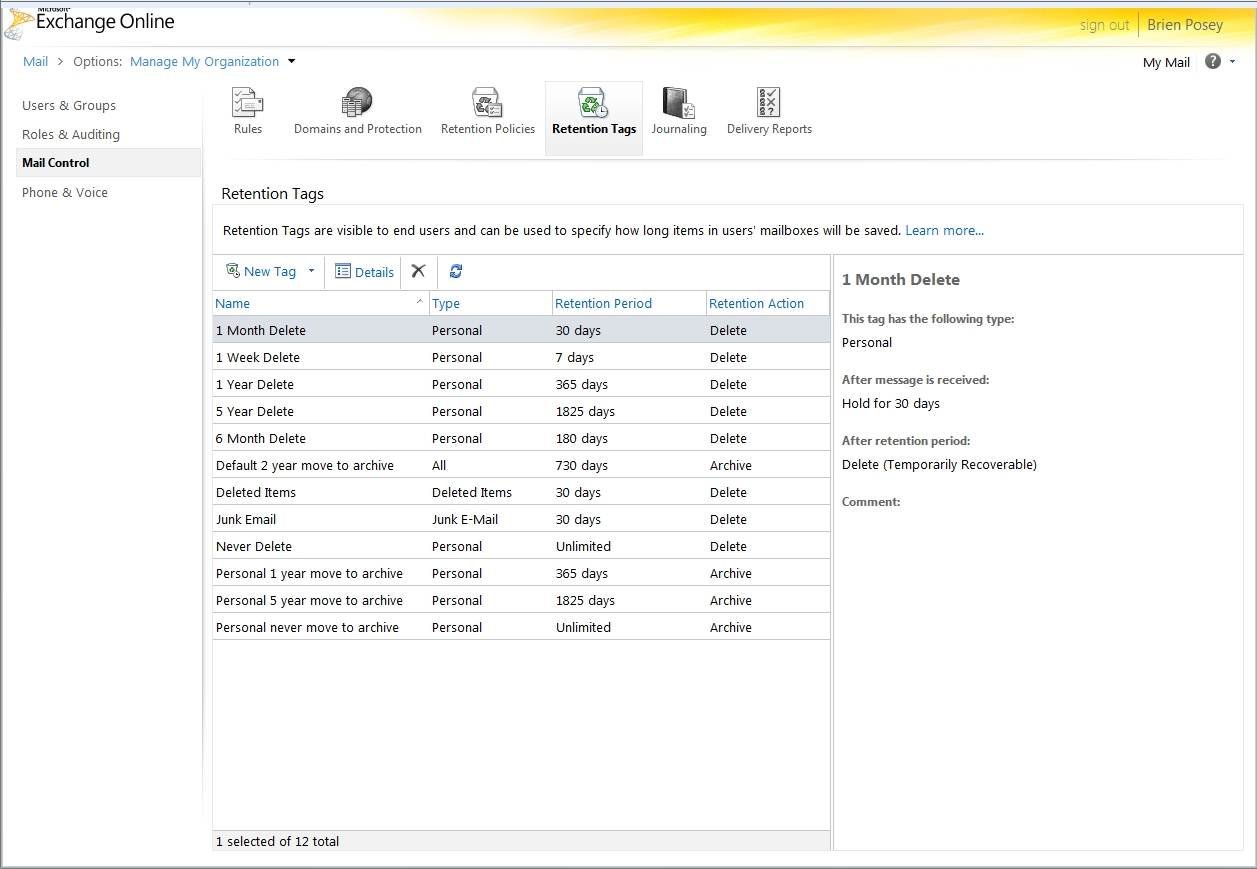 Figure 2. Microsoft Office 365 and Exchange Online include a number of default retention tags.
The Mail Control portion of the Office 365 ECP contains a Retention Policies button. Exchange Online includes a default messaging records management (MRM) policy (Figure 3). Administrators have the option to either create new MRM policies or use the default policy (assigned to your mailboxes). If you choose the default policy, you may want to add or remove retention tags.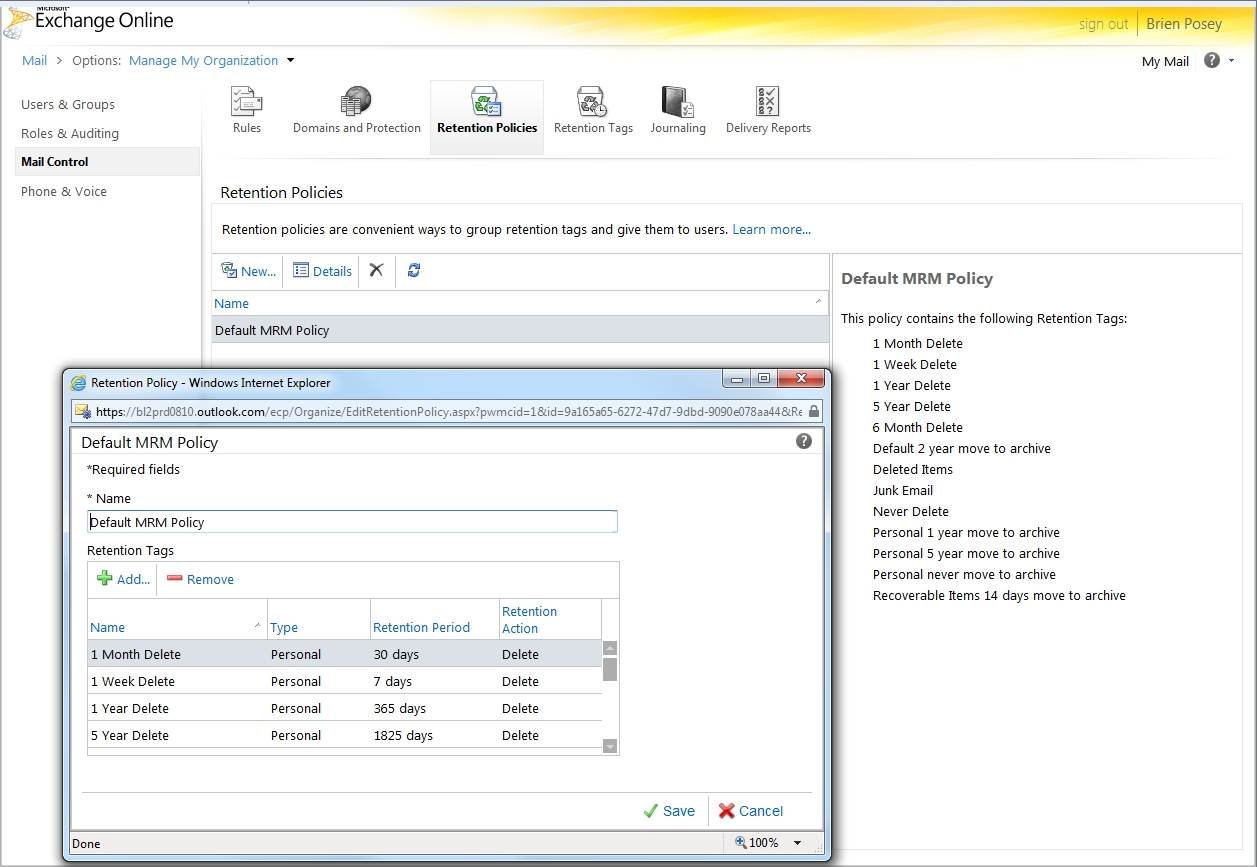 Figure 3. Office 365 contains a default retention policy, but admins are free to create new policies.
Microsoft Office 365 also lets admins create and use multiple retention policies. You can control which policy is linked to a mailbox by clicking on Users & Groups, then Mailboxes. Double-click the mailbox, then expand the Mailbox Settings node (Figure 4). After doing so, you have the option to change the mailbox's retention policy if needed.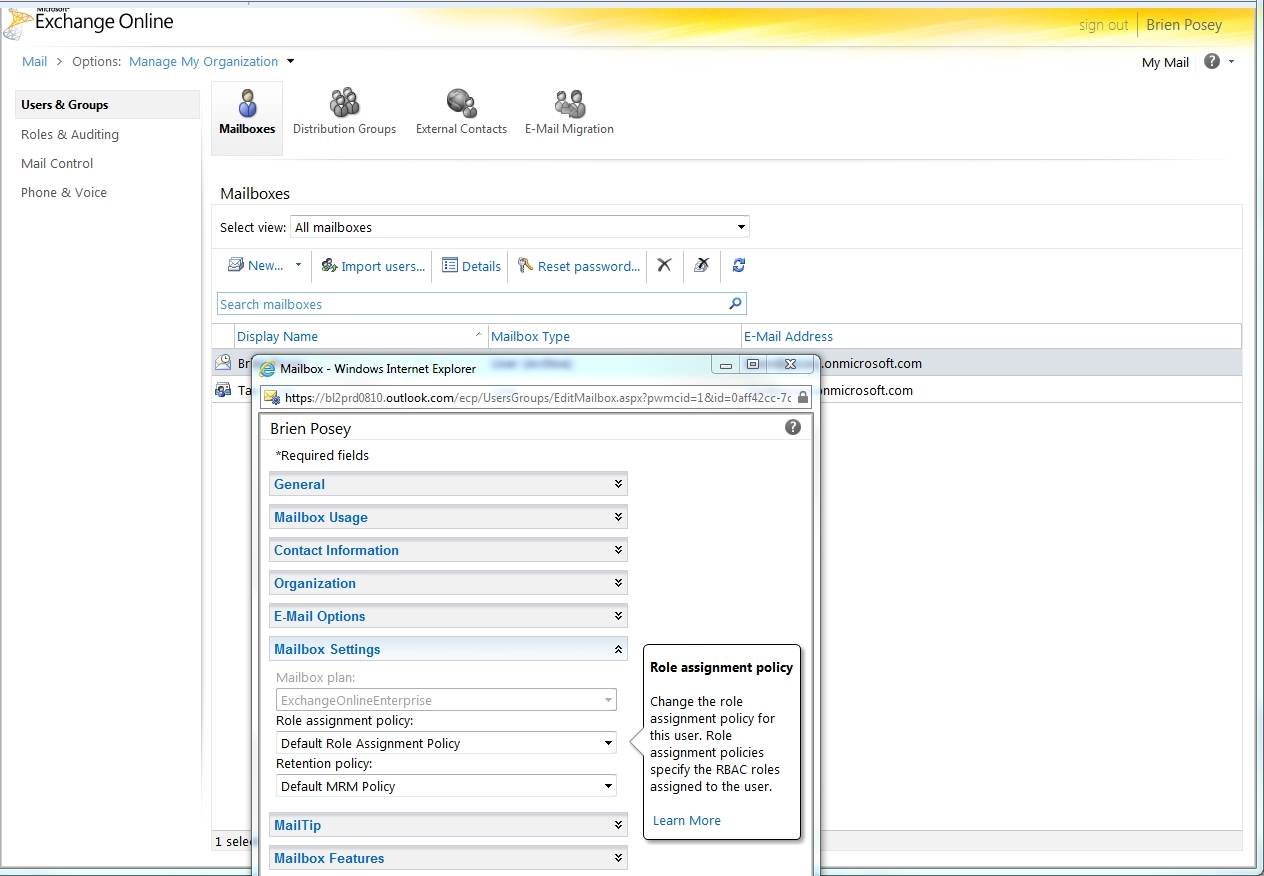 Figure 4. Admins can assign a different retention policy to an Office 365 archive mailbox.
Setting the archive policy for an Office 365 mailbox folder
After a retention policy is assigned to a mailbox, you can select one of the policy's retention tags to control the archive policy for a mailbox folder. To do this, open Outlook and select the folder you want to assign the archive policy to. This will typically be the Inbox, but it can be another folder if so desired.
You must then click the Assign Policy icon on the Outlook toolbar, then choose the preferred archive policy for the folder. The policy choices are a direct reflection of the retention tags that exist within the mailbox's retention policy.
About the author:
Brien Posey is an eight-time Microsoft MVP with two decades of IT experience. Before becoming a freelance technical writer, Brien worked as a chief information officer at a national chain of hospitals and health care facilities. He has also served as a network administrator for some of the nation's largest insurance companies and for the Department of Defense at Fort Knox.
Dig Deeper on Exchange Server setup and troubleshooting