Problem solve
Get help with specific problems with your technologies, process and projects.
Reduce help desk calls with the Exchange Control Panel
Find out which options in the Exchange Control Panel give users the power to perform certain Exchange Server 2010 tasks on their own – without having to call the help desk.
While the Exchange Control Panel in Exchange Server 2010 is technically an administrative tool, it also acts as a self-service portal for end users. This can reduce the number of help desk calls and lower support costs.
Because the Exchange Control Panel is seamlessly integrated with Outlook Web App, you'll need to log onto OWA to access it. After logging in, click the Options link located in the upper right-hand portion of the screen to enter the Exchange Control Panel (Figure 1).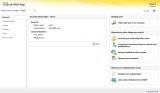 Figure 1. The Exchange Control Panel looks like an extension of OWA when you open it.
The drop-down list in the upper left-hand corner of the screen allows users to manage themselves or the entire Exchange organization. By default, a user can access the My Organization option, which allows them to only view various attributes of mailboxes, public groups and external contacts.
The My Organization option
Typically, a user would use the My Organization option if they needed to look up another user's contact information. None of the administrative functions are visible to regular users, unless you have granted them an administrative role (Figure 2).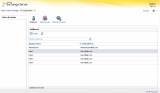 Figure 2. The My Organization option lets users view various Exchange Server attributes, but they can't perform any administrative tasks without proper permissions.
The Myself option
The majority of self-help options are found under the Myself portion of the Exchange Control Panel. When this option is selected, the console is divided into three sections.
The middle section displays the user's contact information. You'll notice that this section contains an Edit button, which allows users to update their own contact information without calling the help desk.

The section on the far right contains a series of links that guide users through the process of performing common tasks. For example, the first option on the list is Tell People You're on Vacation, which instructs users on how to turn on the Out of Office Assistant.

The other options in this column guide users through tasks like creating inbox rules, resetting their passwords or setting up Microsoft Outlook.

The column on the far left allows users to choose the types of tasks that they want to perform. Selecting the Organize E-Mail option takes users to a different page that allows them to create inbox rules or configure automatic replies and delivery reports (Figure 3). The Groups page contains options that let users create, join or leave public groups, if they have appropriate permissions.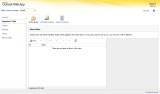 Figure 3.The Organize E-Mail page allows users to create Inbox rules or to configure automatic replies and delivery reports.
About the author: Brien M. Posey, MCSE, is a five-time recipient of Microsoft's Most Valuable Professional (MVP) award for his work with Exchange Server, Windows Server, Internet Information Services (IIS), and File Systems and Storage. Brien has served as CIO for a nationwide chain of hospitals and was once responsible for the Department of Information Management at Fort Knox. As a freelance technical writer, Brien has written for Microsoft, TechTarget, CNET, ZDNet, MSD2D, Relevant Technologies and other technology companies. You can visit Brien's personal website at www.brienposey.com.
Do you have comments on this tip? Let us know.
Dig Deeper on Exchange Server setup and troubleshooting