Problem solve
Get help with specific problems with your technologies, process and projects.
The Exchange Server 2010 Storage Calculator -- What's new?
The Exchange Server 2010 Storage Calculator is more than just a reissue of the Exchange 2007 tool. Storage requirement displays and how it handles high availability are just two main differences.
If you're an Exchange organization that's planning to deploy a new mailbox server, the Mailbox Server Role Requirements Calculator, or Storage Calculator, will be an important tool. This tool helps administrators plan for Exchange Server's complex storage requirements.
In late 2009, Microsoft released a new version of the Storage Calculator specifically designed for Exchange Server 2010. Contrary to some rumors, the Exchange 2010 Storage Calculator isn't just a rehash of the previous version. The truth is that Microsoft completely redesigned Exchange Server 2010's underlying database architecture, and the Storage Calculator was revamped to reflect these changes.
Some Exchange 2007 Storage Calculator attributes remained the same in the Exchange 2010 version, including the ability to determine the amount of mail that's stored on a mailbox server and the capability to take your network architecture into account.
Both tools also use a similar design, so admins shouldn't have too much trouble adapting to the Exchange 2010 version. Figures 1 and 2 below compare the Exchange 2007 Storage Calculator to the Exchange 2010 version.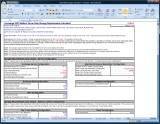 Figure 1. A screenshot of the Exchange Server 2007 Storage Calculator after it's been run.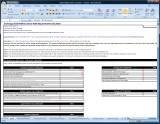 Figure 2. A screenshot of the Exchange Server 2010 Storage Calculator after it's been run.
After looking at both versions of the calculator, you might wonder where they differ. The most important change appears in the storage requirements, which are displayed when you enter the configuration information for your Exchange servers. Unlike Exchange Server 2007, Exchange 2010 databases do not use single instance storage. Therefore, Exchange Server 2010 databases tend to be larger than those in Exchange 2007.
Another key difference between the two tools is how they address high availability (HA). The Exchange 2007 Storage Calculator makes continuous replication-related calculations. Microsoft replaced continuous replication in Exchange 2010 with database availability groups(DAGs); the Exchange 2010 Storage Calculator reflects that change. These changes hint at broader architectural changes within the tool and Exchange Server itself.
Exchange Server 2007 was limited with regard to mailbox server design. You could configure your mailbox servers to use standby continuous replication (SCR), but that was about as exotic as you could get. On the other hand, Exchange 2010 mailbox servers are extremely flexible. A simple Exchange Server 2010 deployment might consist of a single server with a single database that resides on direct-attached storage (DAS).
More complex Exchange 2010 deployments can have up to 16 copies of a single database, some of which might be stored on a storage area network (SAN). Other database copies can reside locally. It's even possible for a single DAG to span multiple data centers.
Being able to replicate databases as-needed further emphasizes Exchange Server 2010's flexibility. For example, you might have six replicas of one database but no replicas of another database. You also have the freedom to choose which servers will host which database replicas.
However, great flexibility means increased complexity. Although Microsoft worked to make database management less complicated, the Exchange Server 2010 Storage Calculator was designed to accommodate almost any database configuration. This means that using the Exchange 2010 Storage Calculator can be a tedious process and will involve a bit of a learning curve.
About the author: Brien M. Posey, MCSE, is a seven-time recipient of Microsoft's Most Valuable Professional (MVP) award for his work with Exchange Server, Windows Server, Internet Information Services (IIS), and File Systems and Storage. Brien has served as CIO for a nationwide chain of hospitals and was once responsible for the Department of Information Management at Fort Knox. As a freelance technical writer, Brien has written for Microsoft, TechTarget, CNET, ZDNet, MSD2D, Relevant Technologies and other technology companies. You can visit Brien's personal website at www.brienposey.com.
Do you have comments on this tip? Let us know.