Evaluate
Weigh the pros and cons of technologies, products and projects you are considering.
Tool recovers deleted Exchange Server 2007 public folder data
Did a user delete a public folder? You can use the PFDAVAdmin tool and these steps to recover Exchange Server 2007 public folder data.
It's likely that one day a user will accidentally delete a public folder, prompting a frantic help desk call. Recovering the folder probably won't be a big deal, though, if your backup application performs granular backups of the public folder database. Unfortunately, many backup apps don't do this.
Although there are a few ways to recover public folder data, using the PFDAVAdmin tool is the easiest way. This tip explains how to use the tool.
Exchange Server has a retention period for deleted items. Therefore, a public folder isn't immediately removed from the database when it's deleted. During the retention period, deleted items remain in the database, but are inaccessible through normal operations.
The first step to recover a deleted public folder is to find out what the retention period is on the public folder server. To do so, open the Exchange Management Shell and enter the following command:
Get-PublicFolderDatabase FL
When you enter this command, it returns a lot of information about your public folder databases (Figure 1), including the deleted item retention time. Exchange Server 2007's default deleted item retention time is 14 days, but this value can be adjusted.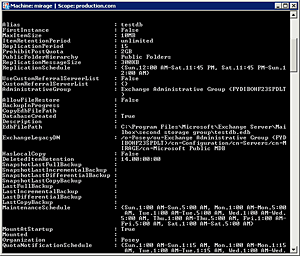 Figure 1. The DeletedItemRetention setting displays the amount of time you have to recover the public folder.
After you've checked the deleted item retention time, the next step is to recover the folder. There are a ways to do this, but I recommend downloading the PFDAVAdmin tool onto a management computer, not your Exchange Server.
Do NOT install this utility on your Exchange Server. The PFDAVAdmin utility requires the .NET Framework, version 1.1. Exchange Server 2007 requires the .NET Framework, version 2.0, but most new deployments use version 3.0 or 3.5.
If you install.NET Framework, version 1.1 onto a server that's already running version 3.0, you will break some of the framework's registrations and cause problems for Exchange Server. This is why it's best to install the PFDAVAdmin tool onto a management computer.
The PFDAVAdmin tool is fairly easy to use. Once you've installed it, open it and select Connect from the menu. You'll then be prompted to enter the name of your Exchange Server and the name of a global catalog server. You must also enter a set of authentication credentials. Finally, make sure that the Connection section is set to Public Folders and click OK (Figure 2).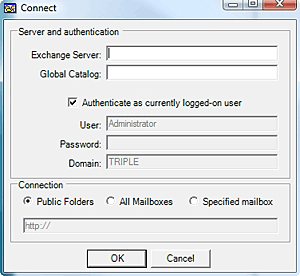 Figure 2. Select the Public Folder option and click OK.
Once your public folder tree appears, right-click on the top level public folder and select Show Deleted SubFolders (Figure 3). Deleted subfolders will appear in red.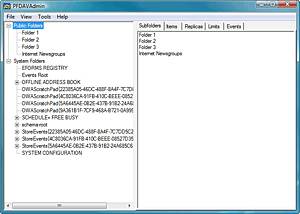 Figure 3. The PFDAVAdmin tool displays your public folder tree.
To recover a deleted subfolder, right-click on the folder and then select Recover Folder. The word RECOVERED has been appended to the deleted folder's name as a part of the recovery process. Rename the folder to complete the recovery process.
About the author: Brien M. Posey, MCSE, is a five-time recipient of Microsoft's Most Valuable Professional (MVP) award for his work with Exchange Server, Windows Server, Internet Information Services (IIS), and File Systems and Storage. Brien has served as CIO for a nationwide chain of hospitals and was once responsible for the Department of Information Management at Fort Knox. As a freelance technical writer, Brien has written for Microsoft, TechTarget, CNET, ZDNet, MSD2D, Relevant Technologies and other technology companies. You can visit Brien's personal website at www.brienposey.com.
Do you have comments on this tip? Let us know.
Please let others know how useful this tip was via the rating scale below. Do you know a helpful Exchange Server, Microsoft Outlook or SharePoint tip, timesaver or workaround? Email the editors to talk about writing for SearchExchange.com.

Dig Deeper on Exchange Server setup and troubleshooting