Evaluate
Weigh the pros and cons of technologies, products and projects you are considering.
Tools make capacity planning easier for Windows shops
Microsoft's System Center Capacity Planner and other capacity planning tools from hardware vendors can help IT managers get started mapping out the future.
One of the most important and perhaps most difficult tasks for IT managers is meeting current hardware needs while predicting future needs for growth. Next, they have to figure out support costs for that hardware and keep it all within budget requirements.
Finally, they have to factor in expected life cycles because in a few years, their new or updated software may not run -- or run efficiently -- on this "old hardware." What's a Windows manager to do?
Unfortunately, there is no crystal ball for capacity planning, although Windows products such as Microsoft Exchange and others could definitely benefit from it.
Hardware vendors, as you would imagine, have a great interest in helping you do capacity planning. At IBM's website, if you search on Windows capacity planning, it will return a number of white papers. I found papers on server and storage sizing for SQL, server consolidation, for example. One interesting paper is a sizing and capacity planning guide for their pSeries servers. This guide has some interesting sections with general information, but the "General Sizing" chapter jumped out at me. That is, until I saw that the sizing guidelines are contained in a spreadsheet available only to IBM employees and partners. So the rest of us have to call IBM.
HP has something called Active Answers that lists a variety of capacity planning tools, especially for infrastructure and business applications. It includes virtualization, messaging, databases, directory services, Microsoft Office SharePoint Server and many more applications and infrastructure configurations. The cool thing here is that these are actual tools. For instance, in the Microsoft Exchange Server site, you'll find:
Sizing and Configuration Tool for Exchange 2003, 2007
Storage Planning Calculator for Exchange 2003, 2007
ProLiant Server Sizer for Exchange 2003
For the record, I do work for HP. And, no, I'm not trying to sell HP products. HP is providing these tools to sell ProLiant servers -- just as IBM is. Just keep in mind that each white paper and capacity planning tool is geared toward getting you to purchase each respective vendor's product.
I did the same search on Dell's website but found only a few white papers on High Performance Compute Clusters.
So what we need is a tool that will be more generic and less vendor-specific. Microsoft is attempting to do this with its new System Center Capacity Planner, or SCCP. This product is a free download -- at least it is now. On Microsoft's Server Center Capacity Planner website, there are several capacity planning models listed:
Microsoft Exchange Server 2007
System Center Operations Manager 2007
Windows SharePoint Services
Microsoft Office SharePoint Server 2007
If you download and install the SCCP product, you will see only the option to run it for Exchange as shown in Figure 1. If you want System Center Operations Manager or either of the SharePoint products, you need to download and install them separately. When you add them, they will show up in the dropdown box, also shown in Figure 1.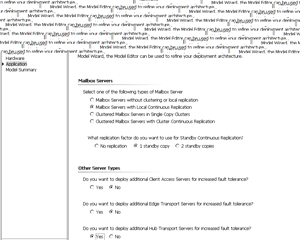 Figure 1: System Center Capacity Planner installation. (Click on image for enlarged view.)
When you start the SCCP tool, you'll see a disclaimer telling you that this is a tool to help you design a deployment topology and select appropriate hardware for user loads and other variables provided by you the user. Of course, Microsoft does not guarantee any of this -- nor should it.
Let's run through an example in the SCCP tool to configure a Microsoft Exchange server. Stepping through the wizard, you can set up Mail Box sites, which are sites with mailbox servers, and Client Sites, which are sites with Clients. Here you list mailbox usage, such as percentage of mailboxes using cached exchange mode, OWA and so on. You can enter multiple sites as shown in Figure 2.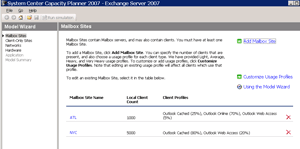 Figure 2: Enter multiple sites with System Center Capacity Planner . (Click on image for enlarged view.)
Client sites show similar data for sites without a mailbox server. In another screen, you can specify network configuration. Assuming, for example, you have built some hardware profiles defining hardware you own or propose to buy, you can match certain servers to a mailbox server. You can specify replication properties in the Application part of the wizard, shown in Figure 3.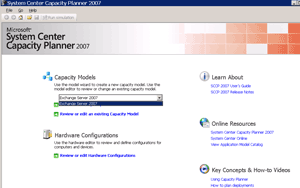 Figure 3: Specify replication properties in the Application part of the wizard. (Click on image for enlarged view.)
At the end, the wizard evaluates your input and produces a summary. I received errors when I misconfigured the replication properties, so there is some evaluation. Figure 4 shows a summary that presents various server roles and hardware configurations for them.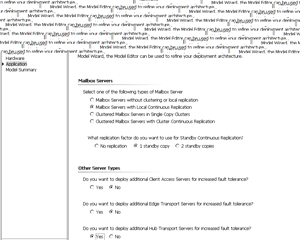 Figure 4: A summary presents various server roles and hardware configurations. (Click on image for enlarged view.)
Figure 5 shows hardware profiles that have been manually configured. Figure 5 also has a topology graphic that is generated based on the wizard input, but you can manually edit it for your own use.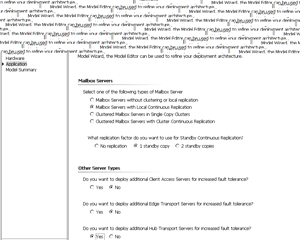 Figure 5: Hardware profiles that have been manually configured. (Click on image for enlarged view.)
Although you can generate a lot of "what-if" scenarios with SCCP, it seems a bit weak on hardware recommendations. You might want to look at tools or recommendations by hardware vendors to create the hardware profiles in SCCP or perhaps compare those results from each hardware vendor with recommendations by the SCCP wizard. Unfortunately, SCCP is so new that there aren't many case studies to cite.
The point here is that there are some good capacity planning tools. My recommendation is to do some testing to see which one works for you. Use data provided by Microsoft and some of the hardware vendors will give you a good way to get started by taking advantage of their benchmarks.
Remember that benchmarks are good for what they are -- results in a tightly defined environment. You should always have your own benchmark procedure to make it relevant to your particular environment.
Gary Olsen is a systems software engineer for Hewlett-Packard in Global Solutions Engineering. He wrote Windows 2000: Active Directory Design and Deployment and co-authored Windows Server 2003 on HP ProLiant Servers. Olsen is a Microsoft MVP for Windows Server-File Systems.
Dig Deeper on Enterprise infrastructure management