Evaluate
Weigh the pros and cons of technologies, products and projects you are considering.
Uncovering Microsoft Outlook 2007's hidden diagnostic tools
Microsoft Outlook 2007 has hidden diagnostic tools that can fix connectivity issues with Exchange Server and configuration problems. Get details here.
Generally, Microsoft Outlook 2007's automatic configuration features are problem-free, and maintaining connectivity isn't an issue. Sometimes though, things don't go as planned. Automatic configuration can fail, as can the connection between Outlook and an Exchange server. There is an easy fix. Get Microsoft Outlook 2007's hidden, but easily accessible, diagnostic tools to help you work through connectivity and configuration problems.
---
Whenever Outlook 2007 opens, it places an icon on your system tray. There is nothing significant about this icon. However, if you hold down the Control key and right-click on the icon, the menu contains extra options that can be used for diagnostic purposes (Figure 1).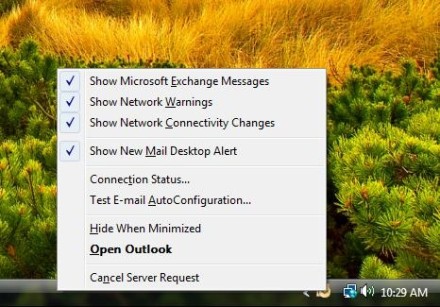 Figure 1. Microsoft Outlook 2007's diagnostic features.
Connection Status
One diagnostic option is the Connection Status. When you choose this option, Outlook 2007 displays a screen similar to that in Figure 2. Outlook displays all Exchange server connections that it attempts to make, and tells you the function of those connections.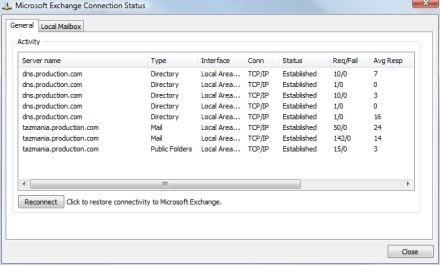 Figure 2. The Connection Status screen gives some ideas as to why connectivity may be failing.
The first five entries in this screen are calls to the Active Directory.
You also see that these calls were made using a TCP/IP through the workstation's primary network interface. The number of requests and failures are also listed, as is the average response time.
This screen also displays calls to the mailbox server and calls to public folder servers. A Reconnect button at the bottom of the screen lets you terminate existing connections and reestablish connectivity.
Test E-Mail AutoConfiguration
Figure 3 shows the Test E-Mail AutoConfiguration option. I'm not logged in, so this screen doesn't show much. For security reasons, I didn't want to expose my password (or its length) in a screenshot. The resulting report also shows a lot of sensitive information about my Exchange Server organization that I did not want to expose.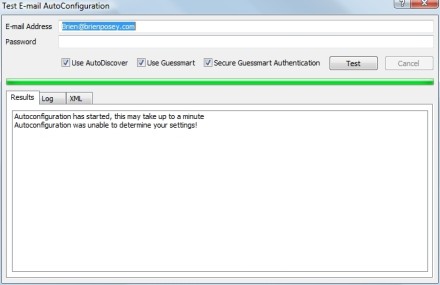 Figure 3. The Test E-Mail AutoConfiguration option allows you to see how automatic configuration is being used.
In this option, you would enter the user's email address and password, and then click the Test button. Once you do, Outlook performs various diagnostic tests to see if it can extract automatic configuration information from the Active Directory.
Once the process completes, you'll see a report that shows you which Exchange servers the automatic configuration calls were made to, which protocols were used in the process and any automatic configuration URLs, if they exist.
About the author: Brien M. Posey, MCSE, is a four-time recipient of Microsoft's Most Valuable Professional Award for his work with Windows Server, Internet Information Server (IIS) and Exchange Server. Brien has served as CIO for a nationwide chain of hospitals and healthcare facilities, and was once a network administrator for Fort Knox. You can visit Brien's personal web site at www.brienposey.com.
Do you have comments on this tip? Let us know.
Please let others know how useful this tip was via the rating scale below. Do you know a helpful Exchange Server, Microsoft Outlook or SharePoint tip, timesaver or workaround? Email the editors to talk about writing for SearchExchange.com.