Evaluate
Weigh the pros and cons of technologies, products and projects you are considering.
Uncovering the hidden meeting workspace feature in Outlook 2010
SharePoint meeting workspaces haven't disappeared from Outlook 2010 -- they're hidden. Our Exchange Server expert tells how to find and install this feature.
Outlook 2010's Meeting Workspaces command works pretty much like it did in the previous version, but it's no longer a default option. If your organization uses this feature frequently, you should create a customized deployment image that adds the command to every installed instance of Outlook 2010. Here are the steps to do it.
---
Because the Meeting Workspaces command isn't exposed in the Outlook 2010 GUI, you'll need to customize the Outlook 2010 ribbon to add it. And this involves creating a new appointment.
Note: Before you do that, it's important to know the difference between tabs and groups. Tabs divide the various Outlook functions into general categories (Home, Send/Receive, Folder, View and File). Groups are collections of related icons within a tab. For example, the Home tab contains a group of icons called New. The New group consists of a New-Email icon and a New Items icon. Likewise, there is a Delete group that includes icons (Ignore, Clean up, Junk and Delete). When you customize the ribbon you really must know the difference between tabs and groups because if you don't, you could might accidentally create a new tab or place a new icon in a group that doesn't make sense, given the icon's function.
The Appointment ribbon is divided into multiple tabs (File, Appointment, Insert, Format Text and Review). As you can see in Figure 1, the Appointment tab is selected and the icons on the tab are organized into groups (Actions, Show, Attendees, Options, Tags and Zoom).


Figure 1. The Outlook 2010 ribbon is segmented into tabs and groups.
To customize the ribbon, right-click on an empty area of the ribbon and choose the Customize Ribbon command. You should now see the Options dialog box (Figure 2).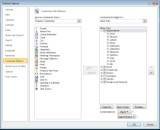 Figure 2. Use Outlook 2010's Options dialog box to customize the ribbon.
Although you don't have to create a new tab, it can help since the Home tab is already crowded. To create the tab, click on the New tab button and Outlook will display the New Tab (Custom) tab. Outlook will also create a new group beneath the tab called New Group (Custom).
Select the new tab and click on the Rename button. Be sure to give the tab a descriptive name and then rename your new group by selecting it and clicking on Rename. In this example, I called the new tab SharePoint and the new group Meetings.
Once you've created a tab and a new group, you can add the meeting workspace functionality to it. To do so, go to the Choose Commands From drop-down list found in the upper left-hand corner of the dialog box and select All Commands. Outlook will display every available command that you can assign to the ribbon. Verify that your newly created group is selected, then scroll through the list of available commands until you find the Meeting Workspace command (Figure 3).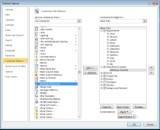 Figure 3. Scroll through the list, then select the Meeting Workspace command in Outlook 2010.
Click on the Add button to include the Meeting Workspace command in your new group. Click OK,and Outlook will add a new SharePoint tab to the ribbon (Figure 4).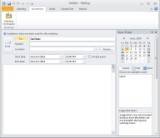 Figure 4. The Meeting Workspace icon has been now added to the SharePoint tab.
About the author: Brien M. Posey, MCSE, is a seven-time recipient of Microsoft's Most Valuable Professional (MVP) award for his work with Exchange Server, Windows Server, Internet Information Services (IIS), and File Systems and Storage. Brien has served as CIO for a nationwide chain of hospitals and was once responsible for the Department of Information Management at Fort Knox. As a freelance technical writer, Brien has written for Microsoft, TechTarget, CNET, ZDNet, MSD2D, Relevant Technologies and other technology companies. You can visit Brien's personal website at www.brienposey.com.
Do you have comments on this tip? Let us know.