What's new in Microsoft Outlook 2010?
Microsoft upped the ante with Outlook 2010 by adding new features to help users increase productivity and become less reliant on the Help Desk.
There has been a lot of positive buzz online about Microsoft Outlook 2010, and with good reason. The interface is familiar, yet cleaner. The expected functionality remains, but it has been improved. Several new features have been added that should be quite popular -- some because they're leading-edge technology and others because they address longstanding user requests. In this tip, Microsoft Exchange expert William Lefkovics shares his insight on what to look for in Outlook 2010.
More Office Ribbon integration
Microsoft Office 2007 introduced a new method to display user-initiated tasks in Office applications. Instead of using a flat, drop-down menu, Office 2007 uses a ribbon that displays options based on context. Outlook 2007 had 19 ribbons across its various forms; the main interface retained the legacy menu interface . Office 2010 completes the integration of the Office Ribbon into Outlook.
With the sheer number of menu options increasing drastically with each version of Office, the more dynamic, context-based Ribbon system reduces time spent searching for specific commands. The Ribbon options change according to which forms the user is viewing. Figure 1 shows the Outlook 2010's main Ribbon window.


Figure 1. The Ribbon system in Outlook 2010.
Multiple Exchange accounts in one Outlook profile
One constant frustration with Outlook MAPI profiles has been the inability for a designated mailbox owner to fully and concurrently connect with multiple mailboxes. This has made it difficult to effectively manipulate content and send messages from different mailboxes without logging out of Outlook and logging in using a different profile. This option may be beneficial in administrative scenarios or in merger situations, where content resides across multiple systems or in different Exchange organizations.
To configure multiple Exchange accounts in a single profile Outlook must be completely closed (with outlook.exe no longer active in the Task Manager). You also must use the Mail applet in the Windows Control Panel.
Outlook Social Connector
Office applications like Outlook are extensible. Microsoft partners and third-party developers have developed some impressive applications to enhance the application. Recently, those enhancements include social media streams like Twitter. Personally, I've enjoyed using TwInbox (formerly OutTwit) in Outlook 2007 to manage my Twitter account through Outlook. All the benefits that you can experience with Outlook messages can also be applied to incoming tweets, including categories, rules and search folders.
Using a Microsoft Outlook Social Connector Provider Extensibility model, users can integrate social networks with Outlook 2010. The Provider is a conduit between Outlook and the social network API that you'd like to integrate with.
The People Pane presents networked friends, their statuses and their activities. The Pane will also render recent communication with a selected contact over your subscribed social networks. Figure 2 shows the People Pane, which resides just below the Reader Pane.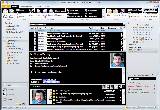 Figure 2. The People Pane makes for easier integration with social networking sites.
Outlook 2010 beta includes SharePoint 2010 Provider, with a LinkedIn Provider; a Windows Live Provider is on the way. I'm sure other social networking companies -- especially Facebook and Twitter -- are already working to have their providers included.
MailTips
MailTips assists users when certain actions result in unintended consequences. A common example is a text alert that appears on top of a newly composed message that is addressed to an SMTP domain outside of the organization. Another productive MailTip provides an out-of-office (OOF) preview for a message addressee before sending an email.
Now, you no longer have to wait for an OOF response from coworkers or miss an OOF response. If your email message is addressed to too many recipients, the distribution group expansion feature will let you know. MailTips will advise you to trim the number of addressees to 300 in a single message before sending it. This proactive direction helps reduce productivity draining actions while simultaneously providing user training.
Conversation View
In previous versions of Outlook, you could group your inbox according to conversation, but that didn't show a formal threaded conversation with each message as a child of the original message. This new view displays which messages you have replied to (Figure 3). This view also makes it easier to understand a couple of other new features that focus on the Conversation View.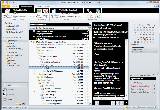 Figure 3. The Conversation View shows which messages have been replied to.
Ignore conversations
If you find the Conversation View insufficient when streamlining your inbox, you can ignore conversations to remove them from the current view. For ongoing threads that either do not apply to you or that you're done reading, right-click on a message and select Ignore. This transfers all the messages in that conversation, along with new messages related to that conversation, to your Deleted Items folder to keep your inbox more relevant.
Conversation Clean Up
When you reply to a message and include the text of the message, there is duplicate text in the conversation. When the next person replies, more than likely, they'll retain your reply, as well as the previous reply in the message body. There are now multiple copies of the text within the conversation.
Conversation Clean Up parses the conversation and removes messages in which the text is already included in another message in the conversation. This operation is launched when a message in a conversation is selected and Conversation is chosen from the Clean Up button drop-down list in the Delete section of the Home ribbon tab.
Quick Steps
Referring back to the Outlook ribbon shown in Figure 2, you'll see a Quick Step section in the middle of the page. Quick Steps are multistep rules that can be applied on-demand by user interaction. These are customizable shortcuts you can use when handling messages or other Outlook objects.
Figure 4 shows a custom Quick Step labeled Help Desk. When a new message arrives in your inbox that the Help Desk should handle, a single click on this Quick Step will move the message to a Help Desk folder. It then will assign it the Help Desk category, mark it as high importance and generate a new task with the email message in the task description field.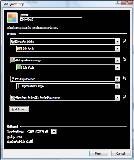 Figure 4. An example of a customized Quick Step.
A keyboard shortcut has also been assigned to this Quick Step. These multistep instructions fell under the domain of macros that could be assigned to a button in the toolbar. This interface allows users to customize Quick Steps, rather than call on a developer to generate macros or script and assign it to an Outlook toolbar icon.
The biggest gain here may be the ability to automatically create secondary Outlook forms. An urgent email request can be converted to a Task that's ready to delegate to another person with one click. Similarly, an email message requesting a lunch meeting can be turned into a new Outlook appointment form.
Schedule View Improvements
The Schedule View function has also been improved. Figure 5 shows a basic day for a user, with a secondary calendar selected. The second calendar is a subscription to another user's Internet-published calendar. You can control the Time Scale to show more or less detail in this view -- in five or six-minute increments. The view in Figure 5 is set to a 30 minute Time Scale.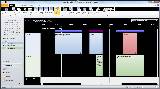 Figure 5. An example of the Schedule View in Outlook 2010.
Tools | Options is now File | Options
The classic menu bar has been removed in favor of the Office ribbon in Microsoft Outlook 2010. A lot of the configuration for Outlook 2010 can be found in the Options section of the ribbon's File tab.
Do you have comments on this tip? Let us know.
William Lefkovics, BSc, MCSE is the Technical Director at Mojave Media Group, LLC in Las Vegas, NV. He is the co-author of Microsoft Exchange Server 2007: The Complete Reference and contributes a monthly column on Outlook at Windows IT Pro Magazine.
Dig Deeper on Exchange Server setup and troubleshooting