Why you should consider SCOM for Exchange Server monitoring
Are you relying on complicated performance monitor counters to track your Exchange servers' health? If so, you may want to give SCOM a try.
Imagine walking into your office only to discover that your mailbox server is running at a crawl. Assuming you haven't made any configuration changes and that your antivirus software is functional and up to date, your best bet to fix the problem would be the Performance Monitor, right?
Although the Performance Monitor seems like the best tool for the job, it's complicated and takes an experienced admin to correctly interpret the data. Instead , you may want to consider System Center Operation Manager (SCOM).
SCOM is essentially a front-end to the Performance Monitor. The Performance Monitor can prove ineffective for diagnosing problems because there are hundreds -- if not thousands -- of different counters. If an administrator wants to use the Performance Monitor to diagnose a problem, he must know which counters to use, as well as the threshold values for each.
Most Exchange admins probably don't know how to interpret all of the Performance Monitor counters, but the engineers at Microsoft do and have built that knowledge into SCOM. SCOM watches the various performance counters and either alerts you or automatically takes corrective action if anything is amiss.
SCOM's design is modular. A native-SCOM deployment actively monitors the Windows Server operating system, but doesn't actually know anything about Exchange Server. Fortunately, Microsoft offers plug-ins -- also known as management packs -- for nearly all their server products.
If you want to use SCOM to monitor Exchange, you must download and install the necessary management packs. For example, look at Figure 1 and you'll see that there are a number of different management packs installed on my SCOM server. The Actions pane gives you the option to download whatever additional management packs you want or need.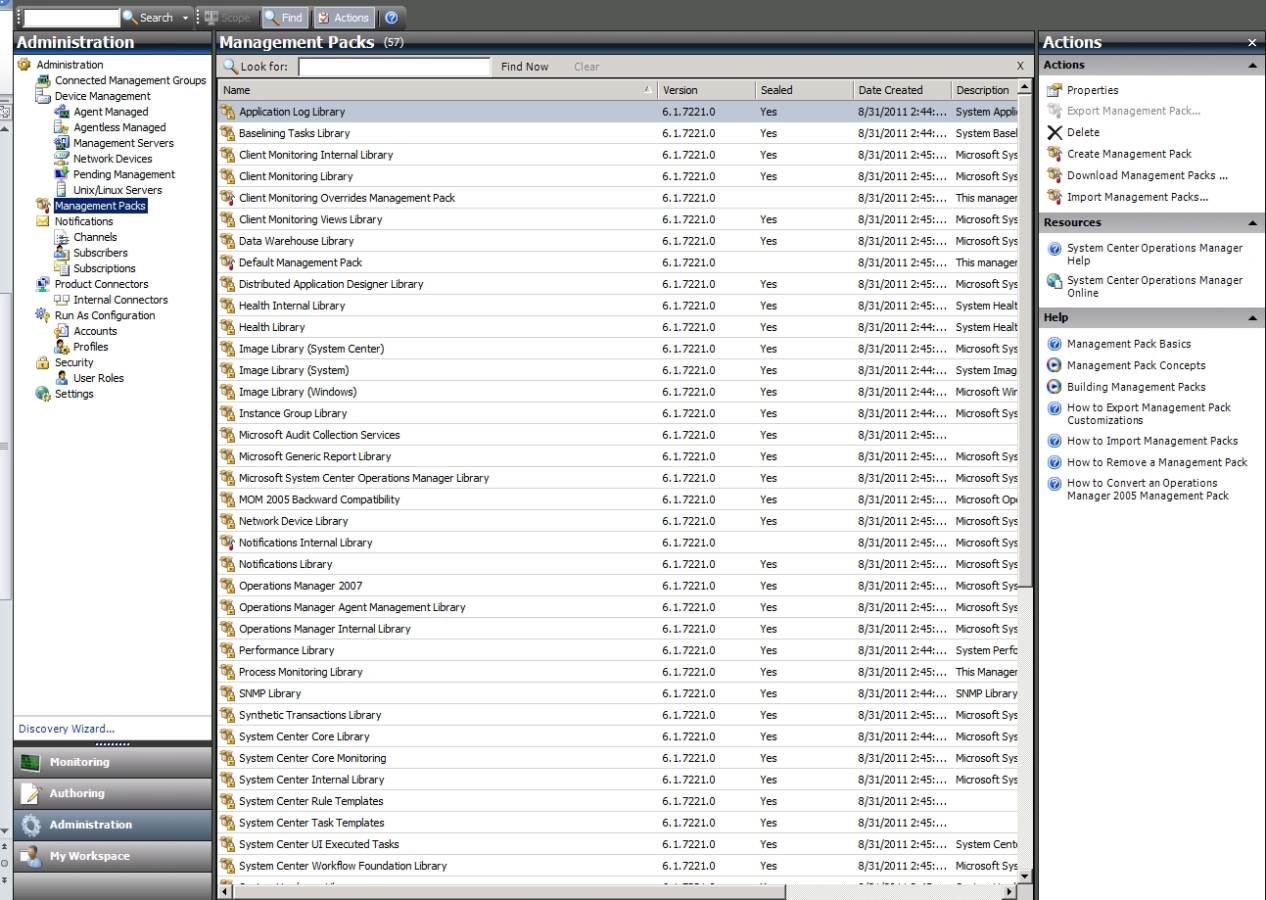 Figure 1. System Center Operations Manager uses management packs to monitor various the Microsoft server products.
So what capabilities does SCOM provide? To put it simply, SCOM gives you a granular view of your network and its health. Take a look at Figure 2 and you'll see that the console tree lets you drill down into various parts of your network. As you can see in the screenshot, one of the root nodes is named Exchange 2007. This node was created when I imported the Exchange 2007 management pack.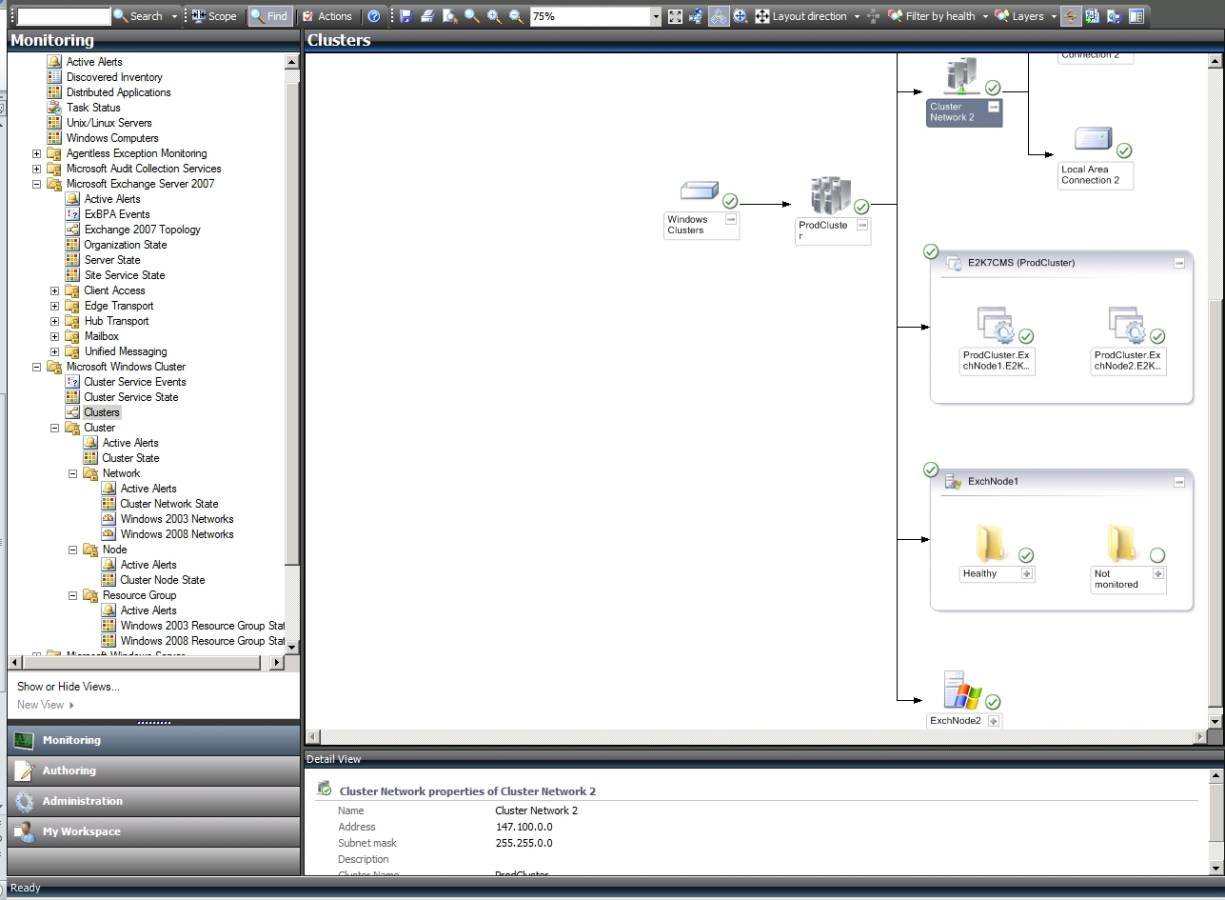 Figure 2. My SCOM console tree contains a node for Exchange 2007.
Beneath the Exchange 2007 node is a container labeled Active Alerts. If you click this container, SCOM displays any Exchange-related issues it has detected. While this sounds routine, there are two things to keep in mind.
At this level of the console tree, SCOM looks at the Exchange organization as a whole. Therefore, the Active Alerts container displays issues within your entire Exchange organization. If you want to display more granular information, you can. The console lets you view data for specific servers or even for individual Exchange Server roles.
The alerts displayed in SCOM are different from the alerts you might see in the Exchange Best Practices Analyzer (ExBPA) -- although the console does contain an ExBPA Events container. The ExBPA primarily focuses on making sure that your organization is configured according to Microsoft's recommended best practices.In contrast, SCOM places most of its emphasis on performance and functionality issues. If an issue occurs, SCOM tells you exactly where the issue is and how to fix it.
The best thing about SCOM is that it lets you view your network's health at a glance. If you look back at Figure 2, you'll see that I selected the Clusters container. The pane on the right displays a clustered mailbox server. Although only part of the diagram fits on the screen, you can see that SCOM uses green check marks to verify that each cluster component is healthy.
If the diagram indicates an error, you can click it to access the Health Explorer (Figure 3). The Health Explorer lets you drill down through the various levels to find the problem and its solution.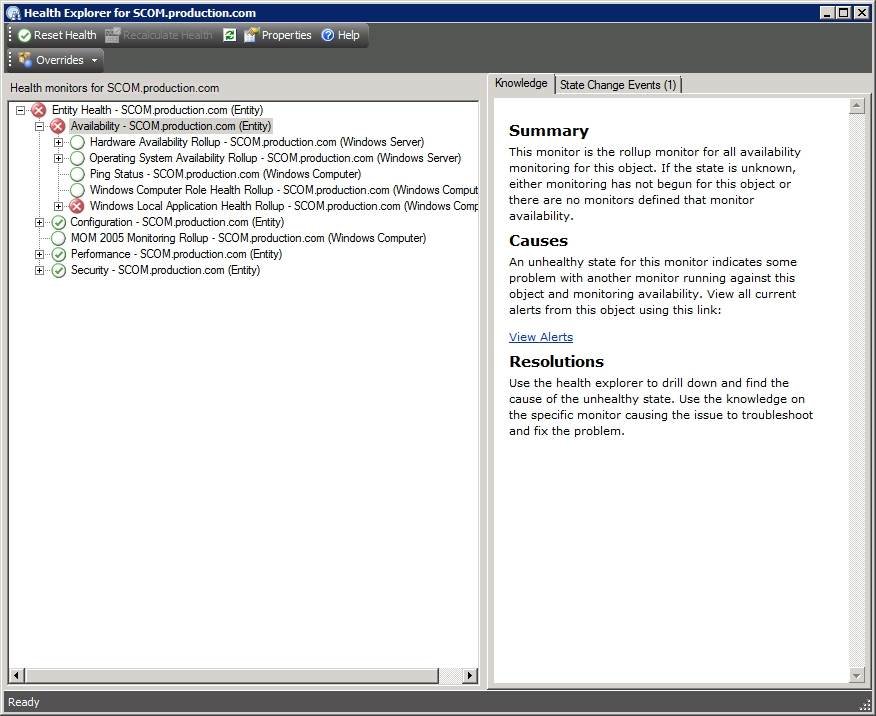 Figure 3. The SCOM Health Explorer helps trace and resolve Exchange issues.
ABOUT THE AUTHOR:
Brien Posey is an eight-time Microsoft MVP with two decades of IT experience. Before becoming a freelance technical writer, Brien worked as a CIO for a national chain of hospitals and healthcare facilities. He has also served as a network administrator for some of the nation's largest insurance companies and for the Department of Defense at Fort Knox.
Dig Deeper on Exchange Server setup and troubleshooting