Manage
Learn to apply best practices and optimize your operations.
A look at Windows Mobile 6.5 for Exchange 2007
Despite lackluster reviews, Windows Mobile 6.5 has plenty of new features that will be useful in organizations running Exchange 2007-based mobile devices. In this article, you'll learn why reviewers have been critical and you'll get an introduction to some of its new interface features.
Microsoft recently released Windows Mobile 6.5 to critical reviews. Despite the lackluster reports, there are plenty of helpful new features for organizations running Exchange 2007-based mobile devices. In this article, you'll read possible reasons for some criticism and find out about some benefits of the new user interface.
---
Windows Mobile 6.5 has received a bad rap for the following reasons.
Device compatibility and upgradeability -- Many people have mentioned that they can't simply upgrade their current Windows Mobile device to run Windows Mobile 6.5. Several reviews mention that there are some devices that can be upgraded -- just not many. One of the major hurdles to running Windows Mobile 6.5 on existing devices is that the new operating system requires a touch screen. However, past generations of Windows Mobile devices were designed to be used with a stylus, instead of touch-based control.
OS obsolescence -- Many Windows Mobile 6.5 critics claim that the new OS is obsolete. One reason for this may be because Microsoft considers Windows Mobile 6.5 to be a minor upgrade, instead of a complete redesign. Additionally, Microsoft announced the release of Windows Mobile 7 shortly after the release of Windows Mobile 6.5.
User interface -- The Windows Mobile 6.5 interface can be compared to that of the iPhone. However, I don't feel it's as user friendly, and I think other reviewers agree.
But despite these criticisms, Windows Mobile 6.5 has several new features that will be of tremendous benefit to users.
Figure 1 shows Windows Mobile 6.5's new interface, which is touch-driven. You can use a fingertip to scroll through the items shown on the screen, as well as a few items that are currently not on the screen.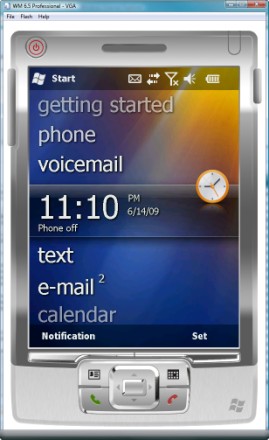 Figure 1. The new Windows Mobile 6.5 interface.
You may notice that there is no scrollbar on the side of the screen. For users accustomed to a stylus -- or to anyone who has worked with Windows Mobile Emulator using a mouse -- the new interface can be a bit disorienting at first.
You may also notice the number 2 next to the word email. This is Windows Mobile's way of telling you that there are two unopened email messages (Figure 2).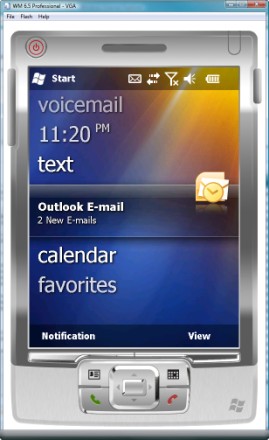 Figure 2. This Windows Mobile 6.5 screen tells you how many new email messages you have.
In this case, you don't get any additional details because there are multiple new messages. However, if there is only one new message, the interface will display a preview of the message, including who it is from and the subject line, as shown in Figure 3.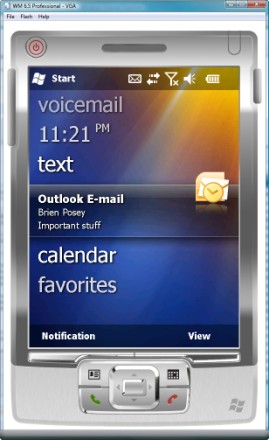 Figure 3. When there is only one new message, Windows Mobile 6.5 gives a message preview.
About the author: Brien M. Posey, MCSE, is a five-time recipient of Microsoft's Most Valuable Professional (MVP) award for his work with Exchange Server, Windows Server, Internet Information Services (IIS), and File Systems and Storage. Brien has served as CIO for a nationwide chain of hospitals and was once responsible for the Department of Information Management at Fort Knox. As a freelance technical writer, Brien has written for Microsoft, TechTarget, CNET, ZDNet, MSD2D, Relevant Technologies and other technology companies. You can visit Brien's personal website at www.brienposey.com.
Do you have comments on this tip? Let us know.
Please let others know how useful this tip was via the rating scale below. Do you know a helpful Exchange Server, Microsoft Outlook or SharePoint tip, timesaver or workaround? Email the editors to talk about writing for SearchExchange.com.
Dig Deeper on Legacy Exchange Server versions