Manage
Learn to apply best practices and optimize your operations.
A primer on SMTP and ESMTP servers and commands
Learn about Simple Message Transfer Protocol (SMTP) and Extended SMTP (ESMTP), common commands and how each protocol works.
Email servers use the Simple Message Transfer Protocol (SMTP) to facilitate communications between themselves and other mail servers. Although SMTP is a common protocol, few email administrators actually understand what SMTP does and how it works.
Exchange Server supports all standard SMTP commands and an extended command set, known as ESMTP. This set allows Exchange to perform tasks that wouldn't be possible using basic SMTP commands, such as delivery notifications.
This tutorial explains the inner workings of SMTP and ESMTP and describes how to use many of their common commands. It also outlines several security- and Exchange-specific ESMTP commands you can use to harden your organization and improve email efficiency.
If you have any comments or questions about the information presented herein, please send an email to editor@searchexchange.com.


TUTORIAL: A PRIMER ON SMTP AND ESMTP SERVERS AND COMMANDS



Home: Introduction


Part 1: SMTP commands and server response codes


Part 2: How to perform a Telnet SMTP session for Exchange Server 2003


Part 3: How Extended SMTP works and common ESMTP commands


Part 4: Security-related and Exchange-specific ESMTP commands

ABOUT THE AUTHOR: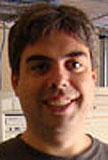 Brien M. Posey, MCSE
Brien M. Posey, MCSE, is a Microsoft Most Valuable Professional for his work with Exchange Server, and has previously received Microsoft's MVP award for Windows Server and Internet Information Server (IIS). Brien has served as CIO for a nationwide chain of hospitals and was once responsible for the Department of Information Management at Fort Knox. As a freelance technical writer, Brien has written for Microsoft, TechTarget, CNET, ZDNet, MSD2D, Relevant Technologies and other technology companies. You can visit Brien's personal Web site at http://www.brienposey.com.