Get started
Bring yourself up to speed with our introductory content.
A primer on the Exchange Server 2007 Exchange Management Shell
Don't be wary of the Exchange Server 2007 Exchange Management Shell (EMS). Get an introduction to basic EMS commands and how to use them in this tutorial.
When Microsoft created Exchange Server 2007, they replaced the Exchange System Manager with two new tools: the Exchange Management Shell (EMS) and the Exchange Management Console (EMC). The EMC is Exchange Server 2007's graphical user interface (GUI), while the EMS lets you manage Exchange Server from the command line.
Administrators often ask why anyone would want to manage Exchange Server 2007 from the command line when a GUI is available. The basic answer is that often it's impossible or impractical to perform certain management tasks against a large number of mailboxes or a large number of servers via the GUI. Exchange Management Shell lets you script any management activity that would be too tedious to perform manually.
If you have any comments or questions about the information presented in this tutorial, please email us.
That's one answer. Another more practical answer is that the Exchange Management Console is built on top of the Exchange Management Shell. Therefore, anything you can do through the console can also be done at the command line. Keep in mind, however, that there are some tasks you can perform from the command line that cannot be accomplished through the console.
This tutorial examines the Exchange Management Shell in Exchange Server 2007. Here, you will learn the basic syntax of Exchange Management Shell commands. Specifically, you'll gain an understanding of how to use the –Filter command to limit search results and the Get command to retrieve specified data in your Exchange Server 2007 organization.


A PRIMER ON THE EXCHANGE 2007 EXCHANGE MANAGEMENT SHELL



Home: Introduction


Part 1: How to use the Exchange Management Shell command syntax


Part 2: How to use the Exchange Management Shell Filter command


Part 3: Control query results with the EMS Format command


Part 4: How to test Exchange Management Shell commands

ABOUT THE AUTHOR: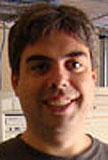 Brien M. Posey, MCSE
Brien M. Posey, MCSE, has previously received Microsoft's MVP award for Exchange Server, Windows Server and Internet Information Server (IIS). Brien has served as CIO for a nationwide chain of hospitals and was once responsible for the Department of Information Management at Fort Knox. As a freelance technical writer, Brien has written for Microsoft, TechTarget, CNET, ZDNet, MSD2D, Relevant Technologies and other technology companies. You can visit Brien's personal Web site at http://www.brienposey.com.
Dig Deeper on Exchange Server setup and troubleshooting