Manage
Learn to apply best practices and optimize your operations.
Avoid Outlook 2007 performance problems before they start
Premature shut downs and large mailboxes can negatively affect Microsoft Outlook 2007. This tutorial explains why educating users about the reconciliation process and proper mailbox size limits can help to avoid Outlook performance issues before they become major problems.
Two common user mistakes -- improperly shutting down Outlook and excessive mailbox size -- can negatively affect Microsoft Outlook 2007 performance. Usually these problems occur when end users are unaware of the reconciliation process and the inner workings of Outlook.
If you have any comments or questions about the information presented in this tutorial, please email us.
This guide will help you educate users on how to properly shut down Outlook 2007 and how to disable Outlook add-ins that can cripple performance. You'll also learn why a well-managed mailbox goes a long way toward keeping Outlook running smoothly.


AVOID OUTLOOK 2007 PERFORMANCE PROBLEMS BEFORE THEY START



Home: Introduction


Avoid Outlook 2007 performance issues during repairs


Outlook 2007 shut-down problems and fixes


Effects of excessive mailbox size and storage on Outlook performance

ABOUT THE AUTHOR: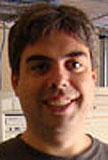 Brien M. Posey, MCSE
Brien M. Posey, MCSE, is a five-time recipient of Microsoft's Most Valuable Professional award for his work with Exchange Server, Windows Server, Internet Information Services (IIS), and File Systems and Storage. Brien has served as CIO for a nationwide chain of hospitals and was once responsible for the Department of Information Management at Fort Knox. As a freelance technical writer, Brien has written for Microsoft, TechTarget, CNET, ZDNet, MSD2D, Relevant Technologies and other technology companies. You can visit Brien's personal website at www.brienposey.com.