Manage
Learn to apply best practices and optimize your operations.
Creating Meeting Workspaces in MOSS 2007 and Outlook 2007
Meeting Workspaces can be set up either through a SharePoint site or from within Outlook 2007. In this tip from Microsoft Exchange expert Brien Posey, you'll learn the ins and outs of both and get an introduction to the various Meeting Workspace templates.
You can create a Meeting Workspace through a SharePoint site or through Microsoft Outlook. This tip from Exchange Server expert Brien Posey explains how to set up Meeting Workspaces in both Outlook 2007 and Microsoft Office SharePoint Server (MOSS) 2007.
---
If you create a Meeting Workspace through Microsoft Outlook, you must do it while you're sending out meeting invitations. If you create the meeting space through SharePoint, you can populate the Meeting Workspace with relevant information before sending meeting invitations.
To see how Meeting Workspaces function in Outlook, open Microsoft Outlook 2007 and choose New -> Appointment from the File menu to open an untitled Appointment screen. Click the Invite Attendees button, then Meeting Workspace. Outlook will display a Meeting Workspace pane on the right side of the screen, as shown in Figure 1.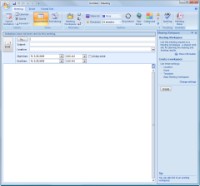 Figure 1. Microsoft Outlook displays the Meeting Workspace pane.
This pane provides you with a brief description of what a Meeting Workspace is and what it does. From here, click the Change Settings button to change the Meeting Workspace tab (Figure 2).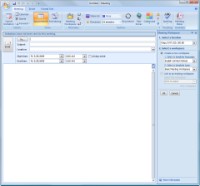 Figure 2. You must enter the workspace's URL.
The first thing you must do is specify a location. By default, the only choices available are Home, Team Web Site and Other. Choose Other and you'll be prompted to enter a location. Enter the URL for your SharePoint site and then enter your authentication credentials when prompted. You won't be able to create a workspace unless you have the proper permissions.
Once you've authenticated into your SharePoint environment, you can create a new workspace or link to an existing one. Although you can create a workspace directly through Outlook, the process will make more sense if you create it through SharePoint and link to it through Outlook.
To create a workspace, open Internet Explorer and navigate to your main SharePoint page (http://<your server>/Pages/Default.aspx by default). Next, click on the Site Actions button and choose Site Settings -> Modify All Site Settings from the menu to go to SharePoint's Site Settings page.
Click on the Sites and Workspaces link found in the Site Administration column. This will take you to SharePoint's Sites and Workspaces page, as shown in Figure 3. Notice that there are no Meeting Workspaces defined in the image.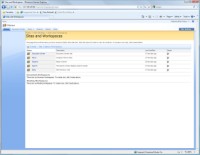 Figure 3. The Sites and Workspaces page shows you any Meeting Workspaces that exist within the SharePoint site.
To create a new workspace, click on Create and SharePoint will open the New SharePoint Site page, as shown in Figure 4. This page contains several fields that you must populate before the new workspace can be created.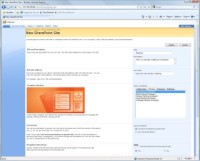 Figure 4. The Sites and Workspaces page allows you to create a new workspace.
The first thing you'll have to do is enter a name and description for the workspace that you're creating. You should try to be as descriptive as possible since you'll probably end up having several different workspaces.
After you enter your site name and description, enter a URL for the workspace. Notice that the root of the URL is already listed. Enter a path name that can be placed beneath the parent site. For example, I named the path Meeting.
The next step is to choose a Meeting Workspace template. Templates are grouped onto various tabs; therefore, you'll need to select the Meetings tab to access Meeting Workspace templates.
There are five different templates you can choose from, each of which has its own specific purpose. The following table lists the types of Meeting Workspace templates that are available and the function of each.
| | |
| --- | --- |
| Template name | Purpose |
| Basic Meeting Workspace | This basic template can help you plan and facilitate meetings. The template contains Objectives, Attendees, Agenda and a document library. |
| Blank Meeting Workspace | This is an empty workspace. You can customize it using Web parts. |
| Decision Meeting Workspace | This is used to help you plan for and review meetings. This template is similar to a basic meeting workspace, except that it includes a Decisions section that is designed to help you document any decisions that are made during the meeting. |
| Social Meeting Workspace | This template is a bit different from the other types of workspaces. It is best suited for company picnics and other social functions. The sections included in this template include: Attendees, Directions, Image/Logo, Things to Bring, Discussions and Photos. |
| Multipage Meeting Workspace | This is similar to a basic meeting workspace, but with a couple of minor differences. It includes sections for: Objectives, Attendees and Agenda. It also contains two blank pages that you can customize. |
For example,
let's use the Basic Meeting Workspace template. First, set permissions for the workspace. You can use the same permissions as the parent site. There is an option to link to the workspace from the top link bar on the parent site. You can decide if you want to link to the workspace from your main SharePoint page.
Finally, you have the option to list the new site you're creating in the site directory and categorizing it by division or region. When you finish filling in the various fields, click Create. SharePoint will now create the meeting workspace, as shown in Figure 5.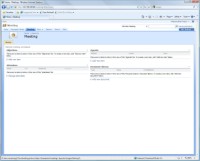 Figure 5. This is a basic Meeting Workspace.
About the author: Brien M. Posey, MCSE, is a five-time recipient of Microsoft's Most Valuable Professional (MVP) award for his work with Exchange Server, Windows Server, Internet Information Services (IIS), and File Systems and Storage. Brien has served as CIO for a nationwide chain of hospitals and was once responsible for the Department of Information Management at Fort Knox. As a freelance technical writer, Brien has written for Microsoft, TechTarget, CNET, ZDNet, MSD2D, Relevant Technologies and other technology companies. You can visit Brien's personal website at www.brienposey.com.
Do you have comments on this tip? Let us know.
Please let others know how useful this tip was via the rating scale below. Do you know a helpful Exchange Server, Microsoft Outlook or SharePoint tip, timesaver or workaround? Email the editors to talk about writing for SearchExchange.com.
Dig Deeper on SharePoint administration and troubleshooting