Manage
Learn to apply best practices and optimize your operations.
Eliminate .PST file use for secure email retention in Exchange 2007
Exchange administrators point the finger at spam, viruses and hackers as main threats to their Exchange mailboxes. But allowing users to store email messages in .PST files in Exchange Server 2007 is even more harmful. In this best practices guide, you'll learn how .PST files threaten Exchange 2007 mailboxes and how to eliminate their use from your organization entirely.
Exchange administrators must maintain the security and availability of their Exchange 2007 organization's mailbox data. Spam, viruses, hackers and equipment problems are considered serious threats to Exchange mailboxes. But another, often over-looked, culprit deserves some attention. Allowing users to retain email messages in .PST files may be the most harmful threat to Exchange Server 2007 mailbox data.
If you have any comments or questions about the information presented in this guide, please email us.
This best practices guide explains how .PST files pose a threat to Exchange 2007 mailboxes, how to prevent .PST file storage, move these files to an Exchange information store and how to lock down Microsoft Outlook 2007 to keep users from accessing .PST files. Plus, you'll learn how to set up messaging records management (MRM) in your Exchange 2007 environment for secure message retention.


ELIMINATING .PST FILE USE FOR EMAIL RETENTION IN EXCHANGE 2007



Home: Introduction


Part 1: Why are .PST files a security threat to Exchange Server mailboxes?


Part 2: Create a group policy to prevent .PST file storage in Exchange 2007


Part 3: Migrating .PST files to an Exchange Server information store


Part 4: Lock down Microsoft Outlook 2007 to prevent .PST file access


Part 5: Set up messaging records management (MRM) in Exchange 2007

ABOUT THE AUTHOR: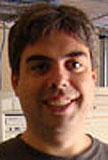 Brien M. Posey, MCSE
Brien M. Posey, MCSE, is a five-time recipient of Microsoft's Most Valuable Professional award for his work with Exchange Server, Windows Server, Internet Information Services (IIS), and File Systems and Storage. Brien has served as CIO for a nationwide chain of hospitals and was once responsible for the Department of Information Management at Fort Knox. As a freelance technical writer, Brien has written for Microsoft, TechTarget, CNET, ZDNet, MSD2D, Relevant Technologies and other technology companies. You can visit Brien's personal website at www.brienposey.com.