Email archiving and retention with Exchange 2007 managed folders
Learn how to use managed folders in Microsoft Exchange Server 2007 for email archiving, message retention, and storage quota limits on user mailboxes.
Previously, companies wanting to retain email messages often relied on third-party software for retention and storage. With the introduction of Exchange Server 2007, administrators can use managed folders to set email limitations and retention rules, such as preventing users from storing messages in their Inboxes longer than specified. Managed folders can also be used to ensure that messages in other locations are retained for a specified amount of time.
But if your goal is to ensure that any messages related to a particular topic are retained for a specific amount of time, then you'll need to combine managed folder capabilities with other Exchange 2007 email tools, such as transport rules, storage quota limits, and public folders to create automated retention solutions and email-archiving rules.
This step-by-step guide uses the fictional Contoso project to demonstrate how to set rules that prevent users from storing and retaining email messages in their Inboxes longer than specified. Learn the steps needed to create managed folders in Exchange Server 2007 to set email-retention periods, manage users' mailbox content, create and apply mailbox policies, and establish transport rules for automatic email retention and processing. You'll also get details on how to set up Exchange public folders for long-term email archiving.


Email archiving and retention with Exchange 2007 managed folders



Home: Introduction


Step 1: Create Exchange 2007 managed folders for email retention


Step 2: Define email-retention limits for Exchange 2007 managed folders


Step 3: Set email storage quota limits on Exchange 2007 folders


Step 4: Configure transport rules to auto-archive Exchange 2007 email


Step 5: Use Exchange 2007 public folders for extended email archiving

ABOUT THE AUTHOR: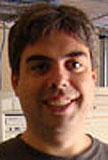 Brien M. Posey, MCSE
Brien M. Posey, MCSE, is a Microsoft Most Valuable Professional for his work with Exchange Server, and has previously received Microsoft's MVP award for Windows Server and Internet Information Server (IIS). Brien has served as CIO for a nationwide chain of hospitals and was once responsible for the Department of Information Management at Fort Knox. As a freelance technical writer, Brien has written for Microsoft, TechTarget, CNET, ZDNet, MSD2D, Relevant Technologies and other technology companies. You can visit Brien's personal Web site at http://www.brienposey.com.
Dig Deeper on Exchange Server setup and troubleshooting