Manage
Learn to apply best practices and optimize your operations.
Exchange Server 2007 journaling tutorial
Find out how Exchange Server 2007 journaling works and learn how to set it up for email archiving, compliance and e-discovery requirements.
Journaling in Exchange Server 2003 takes place at the message store level. This means that either all email messages in the store are journaled or none are. Journaling in Exchange Server 2007 has been greatly enhanced to better address regulatory compliance and e-discovery requirements. Granular native Exchange archiving options are now available, including mailbox-level journaling and more defined journaling rules.
In this tutorial, Exchange MVP Brien Posey offers an overview of how journaling works in an Exchange 2007 environment, explains how to enable the journaling agent on a Hub Transport server, and provides step-by step instructions on how to create, modify, disable and delete journaling rules through the Exchange Management Console and
Exchange Management Shell.
If you have any comments or questions about the information presented herein, please send an email to editor@searchexchange.com.


EXCHANGE SERVER 2007 JOURNALING TUTORIAL



Home: Introduction


Part 1: An overview of Exchange 2007 journaling rule scopes


Part 2: Compliance considerations for Exchange 2007 journal mailboxes


Part 3: How to enable the Exchange Server 2007 journaling agent


Part 4: How to create an Exchange 2007 journaling rule


Part 5: How to modify, disable or delete an Exchange 2007 journaling rule


Part 6: How to create journaling rules with Exchange Management Shell

ABOUT THE AUTHOR: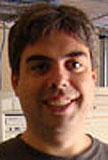 Brien M. Posey, MCSE
Brien M. Posey, MCSE, is a Microsoft Most Valuable Professional for his work with Exchange Server, and has previously received Microsoft's MVP award for Windows Server and Internet Information Server (IIS). Brien has served as CIO for a nationwide chain of hospitals and was once responsible for the Department of Information Management at Fort Knox. As a freelance technical writer, Brien has written for Microsoft, TechTarget, CNET, ZDNet, MSD2D, Relevant Technologies and other technology companies. You can visit Brien's personal Web site at http://www.brienposey.com.