Manage
Learn to apply best practices and optimize your operations.
Fixing DPM 2007 inconsistent replica errors in Exchange Server
You can use Data Protection Manager (DPM) 2007 to protect Exchange Server, but you may run into inconsistency error messages. Learn why this error occurs and why it's important to use the correct versions of ESEUTIL.EXE and EXE.DLL files.
You can use Data Protection Manager (DPM) 2007 to protect Exchange servers in your environment, it's common to receive Replica is Inconsistent error messages. To help you understand why these errors happen, Microsoft Exchange Server expert Brien Posey took his own DPM server offline to replicate the issue and then correct it.
---
It's common to set up DPM to protect a set of Exchange storage groups, only to have DPM report that the replicas that were created are inconsistent. I took my own primary DPM server offline and set up a new DPM server to show why this happens.
In Figure 1, you'll see that I've configured DPM to protect three servers. For each server, I'm also protecting all of the server volumes and the system state. For the two Exchange servers, I'm protecting the storage groups. The screen capture was taken after one volume was replicated and another was in the replication-creation process.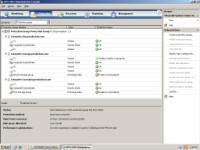 Figure 1. It's common for Exchange storage groups to return inconsistency error messages.
Although the replicas were created successfully for each server volume and for each server's system state, both of the protected Exchange storage groups returned a Replica is Inconsistent error. This error message is generated when the replica that was created is different from the data residing on the protected computer.
This is a big deal because the storage group -- or any other protected resource that returns this error -- is left completely unprotected until the error is corrected. If the replica was consistent at one point and then became inconsistent, you can still use the recovery points that were created previously. However, all future protection activities will fail until the error is corrected.
It's important to find out why the inconsistency happened in the first place and how to fix it. This can be difficult to determine, though, since there are a number of different conditions that can lead to storage group inconsistencies. Fortunately, DPM gives some explanations.
If you look at Figure 2, you'll see that I selected the DPM console's Monitoring view and am looking at the Alerts tab. This shows you all of the most recent alerts. If you select any of the Replica is Inconsistent errors, you'll see a detailed explanation of the error message in the lower pane.
In this case, the explanation isn't very helpful because it points to an unknown error. I've seen situations where the explanation text indicated that the database was not mounted, which would prevent it from being backed up.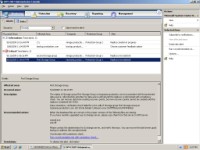 Figure 2. Selecting an error message on the Alerts tab causes DPM to display detailed information about the error condition.
You may notice that one of the recommendations DPM makes is to copy the ESEUTIL.EXE and ESE.DLL files from Exchange to the DPM server's \Program Files\Microsoft\DPM\BIN folder. According to DPM 2007 documentation, the tool supports Exchange 2003 SP2 or Exchange Server 2007.
It isn't necessary to run the same version of Exchange on all of the servers that you're protecting. However, there are a few things that you need to know about protecting multiple versions of Exchange:
If you're running Exchange in mixed mode (Exchange 2003 and Exchange 2007), you will need to use the ESEUTIL.EXE and ESE.DLL files from your Exchange 2007 servers.

If you apply a service pack to an Exchange server or if you upgrade to a new version of Exchange, you may have to replace the ESEUTIL.EXE and ESE.DLL files on the DPM server with newer versions. The rule of thumb is that these ESEUTIL.EXE and ESE.DLL files must be consistent with the files found on the most recent version of Exchange Server that you're protecting.

If you're running a 32-bit version of DPM 2007 and are trying to protect an Exchange 2007 server, you'll have to download the 32-bit version of Exchange 2007 and use it to install the Exchange administrative tools onto the DPM server.

After doing so, you'll be able to copy the ESEUTIL.EXE and ESE.DLL files from the DPM server's \Program Files\Microsoft\Exchange Server\Bin folder to the \Program Files\Microsoft\DPM\BIN folder.

If you resort back to the 32-bit version of Exchange 2007 administrative tools, it can be used to protect both Exchange 2003 and 2007 servers. However, if you install a new Exchange 2007 service pack, you'll have to uninstall the Exchange administrative tools from the DPM server and then reinstall them using the service pack.
About the author: Brien M. Posey, MCSE, is a five-time recipient of Microsoft's Most Valuable Professional (MVP) award for his work with Exchange Server, Windows Server, Internet Information Services (IIS), and File Systems and Storage. Brien has served as CIO for a nationwide chain of hospitals and was once responsible for the Department of Information Management at Fort Knox. As a freelance technical writer, Brien has written for Microsoft, TechTarget, CNET, ZDNet, MSD2D, Relevant Technologies and other technology companies. You can visit Brien's personal website at www.brienposey.com.
Do you have comments on this tip? Let us know.
Please let others know how useful this tip was via the rating scale below. Do you know a helpful Exchange Server, Microsoft Outlook or SharePoint tip, timesaver or workaround? Email the editors to talk about writing for SearchExchange.com.
Dig Deeper on Legacy Exchange Server versions