Evaluate
Weigh the pros and cons of technologies, products and projects you are considering.
Free tools facilitate large-scale Outlook and SharePoint integrations
There's no single tool for performing large-scale SharePoint and Outlook integrations. Download these two free tools and follow the steps to successfully integrate MOSS 2007 and Outlook on a large scale.
Microsoft doesn't offer an automated tool to link SharePoint and Outlook on a large scale. Two free tools -- the MFCMAPI utility and 2007 Office System Administrative Templates -- can help. Here's how they work.
---
Manually setting up Outlook on a single machine is the first step toward large-scale deployment. But first you must check to see if your computer is running a 32-bit or a 64-bit version of Windows. Then, download the appropriate version of Microsoft's MFCMAPI tool from the CodePlex website.
This utility runs against Outlook, not Exchange, so be sure that you don't automatically download the 64-bit version. You'll only need to download the executable file. Symbol files are available, but you won't need them since you're not doing any debugging.
Next, open Outlook and verify that the SharePoint calendar is accessible. Open the MFCMAPI tool and click OK to clear the introductory screen. Choose the Logon and Display Store Table option from the tool's Session menu.
If you have multiple Outlook profiles configured, you'll be prompted to select which Outlook profile you'd like to use -- even though Outlook should already be open. Choose the profile you want to use and click OK. When you do, the MFCMAPI screen should look something like that in Figure 1.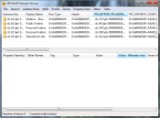 Figure 1. Screenshot of Microsoft's free MFCMAPI utility.
Notice that the Display Name of the last item on the list is SharePoint Lists. Double-click the SharePoint Lists option to open a separate window containing a tree structure on the left side.
Navigate through the console tree to: Root Container -> Top of Personal Folders. Expand this container and you should see the SharePoint calendar that you linked to Outlook (Figure 2 ).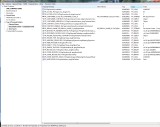 Figure 2. Select the listing for your SharePoint calendar.
Right-click on the listing for your SharePoint calendar and select Open Associated Contents Table. You'll now be taken to a screen similar to Figure 3.
I've selected the listing for SharePoint in the top window pane, causing the lower pane to display all of the data from the top pane. Then, I selected a property with a name that begins with stsync://. Outlook uses this URL to connect to and synchronize with the SharePoint calendar. Make note of this URL .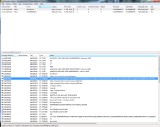 Figure 3. Outlook uses the stsync:// URL to connect to and sync with the SharePoint calendar.
The next step is to download and install the second tool, the 2007 Office System Administrative Templates. To complete the process, you need to modify the Group Policy.
To do so, navigate through the Group Policy Object Editor to User Configuration -> Administrative Templates -> Microsoft Office Outlook 2007 -> Tools -> Account Settings -> SharePoint. As you can see in Figure 4, there are several SharePoint-related settings. You must enable the Default SharePoint Lists setting and assign it the stsync:// URL. Finally, enable the Do Not Roam User's SharePoint Lists setting. Everyone in the Group Policy should receive the SharePoint calendar.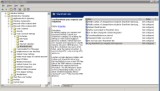 Figure 4. Enable the Default SharePoint Lists setting and assign the stsync:// URL.
About the author: Brien M. Posey, MCSE, is a five-time recipient of Microsoft's Most Valuable Professional (MVP) award for his work with Exchange Server, Windows Server, Internet Information Services (IIS), and File Systems and Storage. Brien has served as CIO for a nationwide chain of hospitals and was once responsible for the Department of Information Management at Fort Knox. As a freelance technical writer, Brien has written for Microsoft, TechTarget, CNET, ZDNet, MSD2D, Relevant Technologies and other technology companies. You can visit Brien's personal website at www.brienposey.com.
Do you have comments on this tip? Let us know.
Do you know a helpful Exchange Server, Microsoft Outlook or SharePoint tip, timesaver or workaround? Email the editors to talk about writing for SearchExchange.com.