Manage
Learn to apply best practices and optimize your operations.
How to configure NNTP virtual servers and newsfeeds on Exchange 2003
Learn how to set up NNTP virtual servers, construct newsgroup hierarchies, configure newsfeeds, and manage and secure those feeds on Exchange 2003.
There are a number of services that must be enabled before Exchange Server 2003 can be installed, one of which is the Network News Transfer Protocol (NNTP) Service. While the NNTP Service typically remains disabled once the installation process is complete, it can be useful for publishing newsgroups. In this tutorial, Exchange MVP Brien Posey offers an overview on how to create and enable an NNTP Service and virtual server on Exchange 2003, construct newsgroup hierarchies, configure newsfeeds, and manage and secure those feeds.
There are two key advantages to setting up Microsoft Exchange Server 2003 to host newsgroups:
Hosting newsgroups on a local server can save a considerable amount of Internet bandwidth. Instead of having dozens of users requesting newsgroup content from across your Internet link, requests are being made by a single server. Any user who needs to access the content calls a local server, rather than downloading the content over the Internet. Having newsgroup content locally available to users also improves user efficiency because they don't have to wait for a download to complete.

When hosting newsgroups on Exchange Server 2003, you can make public folder content available through the locally hosted newsgroup. This gives users one-stop shopping for both the newsgroup and public folder content.
If you have any comments or questions about the information presented herein, please send an email to editor@searchexchange.com.


STEP-BY-STEP GUIDE: CONFIGURE NNTP VIRTUAL SERVERS AND NEWSFEEDS



Home: Introduction


Step 1: Creating Exchange Server NNTP newsgroup hierarchies


Step 2: Configuring and replicating Exchange Server 2003 NNTP newsfeeds


Step 3: Managing NNTP newsfeeds and expiration policies

ABOUT THE AUTHOR: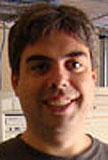 Brien M. Posey, MCSE
Brien M. Posey, MCSE, is a Microsoft Most Valuable Professional for his work with Exchange Server, and has previously received Microsoft's MVP award for Windows Server and Internet Information Server (IIS). Brien has served as CIO for a nationwide chain of hospitals and was once responsible for the Department of Information Management at Fort Knox. As a freelance technical writer, Brien has written for Microsoft, TechTarget, CNET, ZDNet, MSD2D, Relevant Technologies and other technology companies. You can visit Brien's personal Web site at http://www.brienposey.com.