Manage
Learn to apply best practices and optimize your operations.
How to set up Exchange 2007 message classifications
Learn how to set up Exchange 2007 message classifications and transport rules to secure and control the way email is handled and distributed in your organization.
Microsoft introduced a new feature in Exchange Server 2007 and Outlook 2007 called message classification. When...
Continue Reading This Article
Enjoy this article as well as all of our content, including E-Guides, news, tips and more.
applied to an email, a message classification indicates to the recipient what the confidentiality status of that email is. For example, if a message is classified as attorney-client privileged, the recipient would see a banner displaying the message's status as such.
Granted, just assigning a message classification to an email doesn't accomplish much, aside from informing the recipient of how you expect the message to be treated.
Once a message has been classified though, you can take it one step further and create Exchange 2007 transport rules that automatically apply sending and forwarding rules to email based on its message classification. For example, you could create a transport rule that adds a confidentiality disclaimer to messages that match certain classification parameters.
Conversely, you can also use Exchange 2007 transport rules to apply message classifications to email based on sender, recipient, or even message content. For example, you could create a transport rule that automatically classifies any messages you send to the corporate attorney as "attorney-client privileged."
In this tutorial, I provide an overview of how Exchange Server 2007 message classifications work, explain how to create and apply them to Outlook 2007 email, and show how to implement transport rules that will automatically secure and control how email is handled and distributed in your organization.


TUTORIAL: HOW TO SET UP EXCHANGE 2007 MESSAGE CLASSIFICATIONS



Home: Introduction


Part 1: An overview of Exchange 2007 message classifications


Part 2: Displaying message classifications in Outlook 2007


Part 3: Creating custom message classifications in Exchange 2007


Part 4: Applying message classifications with Exchange 2007 transport rules

ABOUT THE AUTHOR: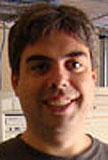 Brien M. Posey, MCSE
Brien M. Posey, MCSE, is a Microsoft Most Valuable Professional for his work with Exchange Server, and has previously received Microsoft's MVP award for Windows Server and Internet Information Server (IIS). Brien has served as CIO for a nationwide chain of hospitals and was once responsible for the Department of Information Management at Fort Knox. As a freelance technical writer, Brien has written for Microsoft, TechTarget, CNET, ZDNet, MSD2D, Relevant Technologies and other technology companies. You can visit Brien's personal Web site at http://www.brienposey.com.
Dig Deeper on Exchange Server setup and troubleshooting