Manage
Learn to apply best practices and optimize your operations.
How to troubleshoot the Exchange Recipient Update Service
Get step-by-step solutions to help troubleshoot and solve Recipient Update Service (RUS) issues in an Exchange Server 2003 email environment.
The Exchange Recipient Update Service ensures that address list memberships are accurate by updating them across organizations to reflect any changes that have been made. In an Exchange 2003 environment, every domain that contains an Exchange server requires a RUS. Although this service focuses primarily on address list memberships, it also can be a factor in public folder replication problems.
Ensuring that objects contain the correct email address is another part of RUS's job. Even if a public folder is not mail enabled, per se, public folder hierarchy and content changes are replicated between Exchange servers using email messages. These messages are sent to an internal email address that uses the format servername-IS@domain.com. If you set up a new Exchange server, and the RUS is not functioning on the server, then this email address may not be written to the public folder store, and could cause public folder replication to fail.
This guide offers a step-by-step approach to troubleshooting the Exchange Recipient Update Service, including validating server names, investigating DNS issues, enabling diagnostic logging, analyzing event logs, using the ADSI Edit utility to troubleshoot the RUS, and verifying RUS updates.
If you have any comments or questions about the information presented herein, please send an email to editor@searchexchange.com.


TROUBLESHOOTING THE RECIPIENT UPDATE SERVICE



Home: Introduction


Step 1: Validate server names for the Exchange Recipient Update Service


Step 2: Diagnose DNS-related Exchange Recipient Update Service problems


Step 3: Enable diagnostic logging for the Exchange Recipient Update Service


Step 4: Find Exchange Recipient Update Service Event ID log entries


Step 5: Troubleshoot the Exchange RUS with ADSI Edit and 8011 events

ABOUT THE AUTHOR: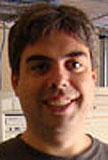 Brien M. Posey, MCSE
Brien M. Posey, MCSE, is a Microsoft Most Valuable Professional for his work with Exchange Server, and has previously received Microsoft's MVP award for Windows Server and Internet Information Server (IIS). Brien has served as CIO for a nationwide chain of hospitals and was once responsible for the Department of Information Management at Fort Knox. As a freelance technical writer, Brien has written for Microsoft, TechTarget, CNET, ZDNet, MSD2D, Relevant Technologies and other technology companies. You can visit Brien's personal Web site at http://www.brienposey.com.
Dig Deeper on Exchange Server setup and troubleshooting