Manage
Learn to apply best practices and optimize your operations.
Linking to MOSS Meeting Workspaces in Outlook 2007
If you've created a Meeting WorksSpace in Microsoft Office SharePoint Server (MOSS) 2007, you must give users access to it. Attaching a link to your meeting invitation allows users to view meeting resources before, during and after a meeting. This tip from Microsoft Exchange Server expert Brien Posey explains how to create a Meeting WorkSpace link and some things to remember.
After creating a Meeting WorksSpace in Microsoft Office SharePoint Server (MOSS) 2007, you'll need to give users access to it. You can attach a link to your meeting invitation that allows users to view meeting resources before, during and after the meeting. Here's how to create a link to a Meeting WorkSpace and a few things to remember in the process.
---
You can only link to a SharePoint Workspace when you're sending out meeting invitations. Therefore, open Outlook and choose the New -> Appointment commands from the File menu. Outlook will open an untitled Appointment screen. Click the Invite Attendees button and then Meeting Workspace.
Outlook will display a Meeting Workspace pane on the right side of the screen. Click the Change Settings button and you'll be prompted to enter a location URL. Choose Other and Outlook will ask you to enter a location. Enter the URL for your SharePoint site. This should be the site URL, not the Workspace's URL.
Next, enter your authentication credentials. Once you've authenticated into your SharePoint environment, you can either create a new Workspace or link to an existing Workspace. Select the option to link to an existing Workspace and select the newly created Workspace from the drop-down list (Figure 1).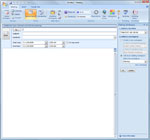 Figure 1. Select the newly created SharePoint Workspace from the drop-down list.
There is a View Workspace link located beneath the Workspace you selected. Click on this link to preview the Workspace. If your organization has several Workspaces on file, this is a great way to make sure you're sending meeting attendees the correct workspace before sending invitations.
Once you've verified that you are linking the meeting request to the correct workspace, click OK to link the Meeting Workspace to the invitation. Figure 2 shows an outbound message.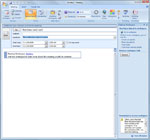 Figure 2. This is what the SharePoint Workspace meeting invitation looks like.
The meeting invitation contains a hyperlink to the Meeting Workspace that you created. This allows meeting participants to visit the Meeting Workspace before, during or after the meeting so they can prepare for the meeting or access resources after it's over.
Note: Inviting someone to a meeting does not automatically allow them to use the Meeting Workspace. You must assign permissions to the attendees so he or she can access the Meeting Workspace. This should be done before you send out meeting invitations.
About the author: Brien M. Posey, MCSE, is a five-time recipient of Microsoft's Most Valuable Professional (MVP) award for his work with Exchange Server, Windows Server, Internet Information Services (IIS), and File Systems and Storage. Brien has served as CIO for a nationwide chain of hospitals and was once responsible for the Department of Information Management at Fort Knox. As a freelance technical writer, Brien has written for Microsoft, TechTarget, CNET, ZDNet, MSD2D, Relevant Technologies and other technology companies. You can visit Brien's personal website at www.brienposey.com.
Do you have comments on this tip? Let us know.
Please let others know how useful this tip was via the rating scale below. Do you know a helpful Exchange Server, Microsoft Outlook or SharePoint tip, timesaver or workaround? Email the editors to talk about writing for SearchExchange.com.
Dig Deeper on SharePoint administration and troubleshooting