Manage
Learn to apply best practices and optimize your operations.
Microsoft Outlook and SharePoint calendar dos and don'ts
Improperly linking and labeling calendar entries from Microsoft Outlook can confuse other SharePoint team members. Here are some dos and don'ts for copying an event from one calendar to another.
Microsoft Outlook and SharePoint can be linked together in many different ways. Making this link work cohesively...
Continue Reading This Article
Enjoy this article as well as all of our content, including E-Guides, news, tips and more.
for everyone, though, can be tricky. Here are a few dos and don'ts when linking Outlook and SharePoint calendar entries.
Don't drag and drop calendar entries
When you make a SharePoint calendar available through Outlook, it's possible to drag an event from one calendar to another. I don't recommend doing this because it's too easy to accidentally place an event in the wrong time slot on the SharePoint calendar -- especially when dealing with multiple time zones. It's better to copy an event from one calendar to another.
To do so, select the event you want to copy from your Outlook calendar to the SharePoint calendar. Next, select the Copy to Folder option from Outlook's Edit menu. You'll have to choose the folder to which you want to copy the event.
Choose the SharePoint calendar and click OK. You'll receive a message stating that any incompatible content will be removed during the next synchronization, but that the original version of the item will be copied to the Local Failures folder. Outlook will then ask if you want to copy the item. Click Yes and the item will be copied to the correct time slot on the SharePoint calendar.
Do be aware of Free/Busy usage
When you copy an event from an Outlook calendar to a SharePoint calendar, Free/Busy information is copied along with it. This can lead to some unanticipated consequences when copying events from one calendar to another.
For example, suppose that you were going on vacation next week. You'd probably mark the vacation on your calendar and let the rest of your team know that you're going to be out of the office. You may also copy the vacation listing from your Outlook calendar to your team's SharePoint calendar.
The problem is that when you create the listing for your vacation on the Outlook calendar, your status appears as busy during that time slot. When you copy the event to the SharePoint calendar, SharePoint retains the busy status for the event. This makes it appear as though your entire team is busy during that time.
To avoid this problem, right-click on the event on your SharePoint calendar and choose the Show Time As -> Free options from the menu.
Encourage everyone to identify calendar entries
When an organization begins working with shared calendars, it becomes increasingly important for team members to identify calendar events that they create. For example, I've copied a vacation from my Outlook calendar to my SharePoint calendar. But the problem is that SharePoint doesn't tell you who is going on vacation (Figure 1).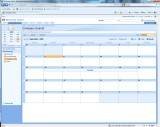 Figure 1. SharePoint doesn't tell you who created the calendar entry.
If you click on an event on the SharePoint calendar, you get more detailed information about the event, including the identity of the user who created it (Figure 2). It's good practice to have users include their names in the posted events. For example, I would call the event "Brien's Vacation," instead of just "Vacation."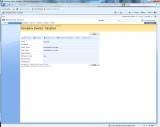 Figure 2. Click on a SharePoint event for details on who created it.
About the author: Brien M. Posey, MCSE, is a five-time recipient of Microsoft's Most Valuable Professional (MVP) award for his work with Exchange Server, Windows Server, Internet Information Services (IIS), and File Systems and Storage. Brien has served as CIO for a nationwide chain of hospitals and was once responsible for the Department of Information Management at Fort Knox. As a freelance technical writer, Brien has written for Microsoft, TechTarget, CNET, ZDNet, MSD2D, Relevant Technologies and other technology companies. You can visit Brien's personal website at www.brienposey.com.
Do you have comments on this tip? Let us know.
Please let others know how useful this tip was via the rating scale below. Do you know a helpful Exchange Server, Microsoft Outlook or SharePoint tip, timesaver or workaround? Email the editors to talk about writing for SearchExchange.com.
Dig Deeper on SharePoint administration and troubleshooting