Manage
Learn to apply best practices and optimize your operations.
Microsoft Outlook and SharePoint interoperability considerations
There are ways to tweak SharePoint to make it run more efficiently for Outlook and OWA users. One way is to create a shortcut within Outlook, giving users direct access to your SharePoint portal.
SharePoint is a useful tool for collaboration and document sharing. These three tweaks can make it run more efficiently for Outlook and OWA users.
Don't make users open a new browser to access SharePoint
Allowing users to perform all SharePoint functions directly through Microsoft Outlook lets them work efficiently from within one browser window. You can link document libraries and SharePoint calendars to Outlook, but users can still access other resources. It's possible for users to access the entire SharePoint portal directly through Outlook.
When you open Outlook, click on Mailbox - <user name> to view the Outlook Today screen (Figure 1). This screen is actually in HTML format, so you can replace the Outlook Today screen with your SharePoint site's URL.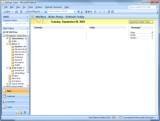 Figure 1. The Outlook Today screen is actually in HTML format.
To display a SharePoint site through Outlook, right-click on the Mailbox - <user name> folder and choose Properties for Mailbox. After Outlook opens the Outlook Today properties sheet, go to the Home Page tab and enter your SharePoint site URL and Click OK (Figure 2).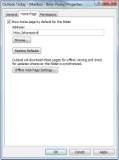 Figure 2. Enter your SharePoint URL in the space provided.
When the user selects the Mailbox - <user name> folder, they'll be taken directly to your the SharePoint site (Figure 3).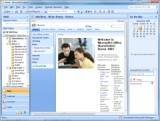 Figure 3. Users can access a SharePoint site from within Outlook.
Decide whether or not to provide direct document access
One of the coolest features in Exchange Server 2007 is the client access server's ability to act as a proxy to back-end file servers and SharePoint document libraries. This means when users access their mailboxes through OWA, they can browse the contents of network file servers or SharePoint document libraries.
Even OWA access to SharePoint is a new feature in Exchange 2007, remote access to a SharePoint document library is not new. Since the SharePoint user interface is Web-based, as long as you have Port 80 or Port 443 open in your firewall, external users could access a SharePoint site.
However, if external users don't have access to SharePoint sites, there's probably a good reason why. At some point, someone in your organization may have decided that this was a security risk. Keep in mind that not every OWA user needs access to SharePoint document libraries.
If external users already have access to SharePoint, enabling access via OWA may allow those users to work more efficiently. Providing OWA access to SharePoint may also help some organizations get over a technical hurdle that may have previously prevented remote SharePoint access.
Explain the limitations of cached SharePoint resources
Most mobile users are probably familiar with Cached Exchange mode in Outlook. Although they may not know this feature by name, they likely know that they can access previously downloaded content without a network connection. Just as Outlook allows users to cache Exchange mailbox content, it also caches some SharePoint content -- with some limits.
Only certain types of SharePoint features can be cached. Outlook can cache SharePoint document libraries, calendars, contacts, tasks and discussion boards. However, Outlook cannot cache custom SharePoint lists, announcements and surveys.
The limitation that will affect users the most is that documents within a cached library become Read-Only. If a user needs to modify a SharePoint document while remote, his only option is to save the modifications to an alternate location like the SharePoint Drafts folder.
About the author: Brien M. Posey, MCSE, is a five-time recipient of Microsoft's Most Valuable Professional (MVP) award for his work with Exchange Server, Windows Server, Internet Information Services (IIS), and File Systems and Storage. Brien has served as CIO for a nationwide chain of hospitals and was once responsible for the Department of Information Management at Fort Knox. As a freelance technical writer, Brien has written for Microsoft, TechTarget, CNET, ZDNet, MSD2D, Relevant Technologies and other technology companies. You can visit Brien's personal website at www.brienposey.com.
Do you have comments on this tip? Let us know.
Please let others know how useful this tip was via the rating scale below. Do you know a helpful Exchange Server, Microsoft Outlook or SharePoint tip, timesaver or workaround? Email the editors to talk about writing for SearchExchange.com.
Dig Deeper on SharePoint administration and troubleshooting