Evaluate
Weigh the pros and cons of technologies, products and projects you are considering.
Monitor mail flow with the Exchange Server 2007 Queue Viewer tool
Learn how to use the Exchange Server 2007 Queue Viewer tool to monitor mail flow and get details on five messaging queues that function as email repositories.
Email generally flows through an Exchange server without any issues. Despite this, Exchange administrators must proactively monitor mail servers to prevent any problems. The Queue Viewer is an Exchange Management Console (EMC) tool that can be used to periodically check Exchange Server 2007 message queues for mail flow issues.
Exchange Server has always relied on message queues, which were located on Mailbox servers in previous versions. But Exchange Server 2007's major architectural overhaul placed message queues only on Hub Transport and Edge Transport servers. This tutorial explains how administrators can use the Exchange Queue Viewer to monitor mail flow in Exchange Server 2007. It also offers details on the five messaging queues within an Exchange 2007 organization, including the submission, mailbox delivery, remote delivery, poison message and unreachable queues; as well as how messages with multiple recipients are treated.


Monitor mail flow with the Exchange Server 2007 Queue Viewer tool



Home: Introduction


Part 1: Using Queue Viewer in Exchange 2007 to prevent mail flow problems


Part 2: Understanding message queues in Exchange 2007 Queue Viewer

ABOUT THE AUTHOR: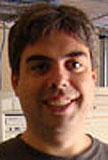 Brien M. Posey, MCSE
Brien M. Posey, MCSE, is a Microsoft Most Valuable Professional for his work with Exchange Server, and has previously received Microsoft's MVP award for Windows Server and Internet Information Server (IIS). Brien has served as CIO for a nationwide chain of hospitals and was once responsible for the Department of Information Management at Fort Knox. As a freelance technical writer, Brien has written for Microsoft, TechTarget, CNET, ZDNet, MSD2D, Relevant Technologies and other technology companies. You can visit Brien's personal Web site at http://www.brienposey.com.
Do you have comments on this troubleshooting guide? Let us know.
Please let others know how useful this tip was via the rating scale below. Do you know a helpful Exchange Server, Microsoft Outlook or SharePoint tip, timesaver or workaround? Email the editors to talk about writing for SearchExchange.com.
Dig Deeper on Exchange Server setup and troubleshooting