Manage
Learn to apply best practices and optimize your operations.
Organize meetings with Outlook 2007 and Meeting Workspaces
MOSS 2007 Meeting Workspaces can help users prepare for meetings, access data relevant to the meeting and more. Learn how to create Meeting Workspaces and link to them in Outlook 2007.
Using Microsoft Office SharePoint Server (MOSS) 2007 in conjunction with Outlook 2007 lets you create Meeting Workspaces to prepare for meetings, populate workspaces with relevant information, report on meetings and more.
If you have any comments or questions about the information presented in this tutorial, please email us.
This tutorial gives an overview of what a Meeting Workspace is, gives step-by-step instructions how to create one and explains how to link to them in Outlook. Template examples, their differences and appropriate times to use them are also shown.


ORGANIZE MEETINGS WITH OUTLOOK 2007 AND MEETING WORKSPACES



Home: Introduction


Part 1: An intro to Meeting Workspaces in MOSS 2007


Part 2: Create Meeting Workspaces in MOSS 2007 and Outlook 2007


Part 3: Link to Meeting Workspaces in Outlook 2007

ABOUT THE AUTHOR: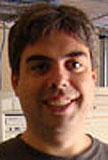 Brien M. Posey, MCSE
Brien M. Posey, MCSE, is a five-time recipient of Microsoft's Most Valuable Professional award for his work with Exchange Server, Windows Server, Internet Information Services (IIS), and File Systems and Storage. Brien has served as CIO for a nationwide chain of hospitals and was once responsible for the Department of Information Management at Fort Knox. As a freelance technical writer, Brien has written for Microsoft, TechTarget, CNET, ZDNet, MSD2D, Relevant Technologies and other technology companies. You can visit Brien's personal website at www.brienposey.com.
Dig Deeper on SharePoint administration and troubleshooting