Outlook 2007 shut-down problems and fixes
Several issues can cause errors when Microsoft Outlook 2007 shuts down. Finding and diagnosing the root cause should be your first line of defense in preventing future problems. Check the add-in applications that use Outlook's data files to see if they're to blame.
When Microsoft Outlook 2007 is improperly shut down, it's forced to undergo a reconciliation process the next time it starts up. This process examines the various .pst and .ost files and ensures that they haven't been corrupted. This tip discusses the causes of Outlook shut-down problems.
Outlook isn't always a standalone application and it's common for other applications to attach themselves to Outlook. If one of these applications is still running when a user attempts to shut down Outlook, it can appear to lock up.
Add-in application problems
After a user shuts down Outlook, other applications using Outlook's data files may keep these files open. To solve this problem, determine which applications are using Outlook's data files and then eliminate or repair those applications.
To find out if there are any applications using Outlook's data files, open Outlook and choose the Trust Center option from the Tools menu. Next, choose the Add-Ins option from the pane on the left side. Outlook will display a list of Active, Inactive and Disabled add-ins (Figure 1).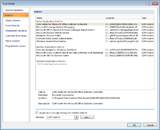 Figure 1. The Trust Center displays a list of Outlook add-ins.
Not every add-in is problematic. If you look at the figure, for example, you'll see that many of the add-ins are related to both Microsoft Office and Exchange server. It's also common to have add-ins related to your antivirus application, which can also be the source of the problem.
To disable an add-in, select the add-in type from the drop-down list at the bottom of the window and click Go. A dialog box will appear that lets you enable or disable individual add-ins.
Add-ins aren't the only types of applications that read Outlook data files. Some of the most popular Windows Vista gadgets display things such as email notifications or calendar entries on the desktop. These gadgets are almost always linked to Outlook data files.
To see which gadgets are in use, open the Windows Vista Control Panel and select the Programs -> Windows Sidebar Properties option. Next, click on View List of Running Gadgets. If there is a gadget that is particularly problematic, you can select it and click Remove.
Outlook.exe problems
Although Outlook add-ins are the most common source for problems when Outlook shuts down, there is another common cause. When Outlook shuts down, there are a few tasks that are completed as a part of the shut-down process. If a user shuts down Outlook and then immediately closes Windows, then Windows may shut down before the Outlook.exe process has completed. This terminates the process in a way that mimics a forced shutdown.
If this happens, there are a couple of things you can do. One option is to shut down Outlook and wait for a minute or two to shut down Windows. Another option is to shut down Windows without first closing Outlook. When you shut down Windows, it will initiate an Outlook shutdown and Windows will wait for the shutdown to complete before it closes.
About the author: Brien M. Posey, MCSE, is a five-time recipient of Microsoft's Most Valuable Professional (MVP) award for his work with Exchange Server, Windows Server, Internet Information Services (IIS), and File Systems and Storage. Brien has served as CIO for a nationwide chain of hospitals and was once responsible for the Department of Information Management at Fort Knox. As a freelance technical writer, Brien has written for Microsoft, TechTarget, CNET, ZDNet, MSD2D, Relevant Technologies and other technology companies. You can visit Brien's personal website at www.brienposey.com.
Do you have comments on this tip? Let us know.
Please let others know how useful this tip was via the rating scale below. Do you know a helpful Exchange Server, Microsoft Outlook or SharePoint tip, timesaver or workaround? Email the editors to talk about writing for SearchExchange.com.