Part 1: Exchange Server 2007 installation requirements
Step-by-Step Guide: Test driving Exchange Server 2007 -- part 1 of 9.
Exchange Server 2007 hardware requirements
Exchange Server 2007 requires a server with a 64-bit processor and a 64-bit operating system. It supports a variety of 64-bit processors, including Intel Xeon or Pentium processors that support Intel Extended Memory 64 technology (EM64T). 64-bit AMD Opteron and Athlon processors are also supported. Exchange 2007 will not run on the Intel Itanium (IA64) processor though.
I'm not sure if these other hardware requirements are official yet or not, but the information that I got from Microsoft was that Exchange Server 2007 will require a minimum of 1 GB of RAM (2 GB recommended) and a minimum of 1.2 GB of hard disk space.
While I am on the subject of hard drives, I should mention that all partitions must be formatted as NTFS. This includes the system partition and partitions containing Exchange Server binaries, transaction logs, database files, and any other Exchange-related files.
Exchange Server 2007 operating system requirements
If you are planning on purchasing a copy of Exchange Server 2007 when it is released, plan on running it on a 64-bit version of Windows Server 2003. Presumably, Exchange Server 2007 will eventually run on top of 64-bit versions of Longhorn Server whenever, but obviously that won't be an option initially.
Exchange Server 2007 will be on the market long before Longhorn Server, so Windows Server 2003 will be the only operating system that will support Exchange 2007 for now. In a way, that's a good thing. It means that you won't have to struggle with learning a new version of Windows while you are trying to figure out Exchange 2007.
When Longhorn Server is eventually released, Exchange Server 2007 may or may not run on it. Being that Longhorn Server is still under development, a final copy of the Longhorn Server code was not available to the Exchange Server development team during the Exchange 2007 development process. I personally think that Exchange Server 2007 probably won't be completely compatible with Longhorn Server until the first service pack is released -- but that's just speculation.
Internet Information Server
The server on which you install Exchange Server 2007 must be running Internet Information Server (IIS). What is different from deploying Exchange Server 2003 though is that only the minimal IIS components should be installed. For example, you cannot install Exchange 2007 if the SMTP or NNTP components of IIS are installed.
Exchange Server 2007 infrastructure requirements
There are some fairly stringent requirements for the network that your Exchange 2007 server is connected to. For starters, the Active Directory domain functional level must be set to Windows 2000 or higher.
Furthermore, the domain controller that is acting as the schema master must be running Windows Server 2003. By default, the Schema Master role is assigned to the first domain controller in the domain, but you can move the role to another server if necessary.
In addition, all domain controllers and global catalog servers running in the Exchange 2007 site must be running Windows Server 2003.


STEP-BY-STEP GUIDE: TEST DRIVING EXCHANGE SERVER 2007



Home: Introduction


Part 1: Exchange Server 2007 installation requirements


Part 2: The test environment used for this Exchange Server 2007 tutorial


Part 3: The Exchange Server 2007 installation process


Part 4: Exchange Server 2007 post-deployment configuration tasks


Part 5: The Exchange Management Console for Exchange Server 2007


Part 6: The Exchange Management Shell for Exchange Server 2007


Part 7: The Outlook 2007 configuration process


Part 8: Favorite new Outlook 2007 features


Part 9: Related links on Exchange Server 2007

ABOUT THE AUTHOR: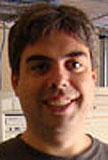 Brien M. Posey, MCSE
Brien M. Posey, MCSE, is a Microsoft Most Valuable Professional for his work with Exchange Server, and has previously received Microsoft's MVP award for Windows Server and Internet Information Server (IIS). Brien has served as CIO for a nationwide chain of hospitals and was once responsible for the Department of Information Management at Fort Knox. As a freelance technical writer, Brien has written for Microsoft, TechTarget, CNET, ZDNet, MSD2D, Relevant Technologies and other technology companies. You can visit Brien's personal Web site at http://www.brienposey.com.
Dig Deeper on Exchange Server setup and troubleshooting