Share this item with your network: BACKGROUND IMAGE: iSTOCK/GETTY IMAGES
Email lifecycle planning for Exchange Server

iSTOCK/GETTY IMAGES
Manage
Learn to apply best practices and optimize your operations.
Part 1: Exchange Server 2007 requirements
Get an overview of Exchange Server 2007 pre-migration requirements, including running on 64-bit CPU and native mode, as well as some legacy server issues
Migrating to Exchange Server 2007 requires you to move data from your existing Exchange Server organization to new Exchange 2007 servers. Unfortunately, there is more to it than simply inserting an Exchange Server 2007 installation CD into an Exchange 2003 environment and upgrading. One main difference is that Exchange Server 2007 will only run on 64-bit versions of Windows. All previous iterations of Exchange operate only on 32-bit Windows versions. While Microsoft has created a 32-bit version of Exchange Server 2007, it is unsupported and should only be used in test environments.
Another difference in Exchange Server 2007 is that the Exchange Management Console and Exchange Management Shell replace the Exchange System Manager. These 64-bit management tools can only be installed on workstations running 64-bit versions of Windows. However, administrators can use a 32-bit version of Exchange Server 2007 to install these management tools onto 32-bit workstations.
Native mode
Prior to moving to Exchange Server 2007, your Exchange 2003 organization must be running in native mode. But Exchange native mode is different from Windows native mode, and the two are completely separate.
The native mode concept was first introduced in Windows 2000. When Windows Server 2003 was introduced, Microsoft's native mode included functional levels. A Windows 2003 server could run mixed mode or native mode at the Windows 2000 level or native mode at the Windows Server 2003 functional level.
Exchange Server doesn't use a functional-level concept. Operating Exchange Server in native mode means that all of the servers in an Exchange organization are running Exchange 2000 or higher. There is no separate functional level for Exchange Server 2003 or Exchange 2007.
To switch to native mode, you can't have any existing Exchange 5.5 servers in your organization, nor should you have any future plans to use them. However, removing Exchange 5.5 servers from an organization may not be enough. You also must ensure that any Active Directory Connectors have been deleted.
Before you delete any Active Directory Connectors, wait for a replication cycle to occur to ensure that the entire organization is aware that certain servers have been removed. You then can delete any existing connection agreements and uninstall Active Directory Connector. Failure to perform these steps could result in future problems with your distribution groups.
Finally, you must remove the Site Replication Service:
Open the Exchange System Manager and expand the Tools container.

Check if the Site Replication Service container exists. If so, select it. The column on the right will show any instances of the Site Replication Service that exist.

Right click on each of these, and choose Delete from the menu.

Now you're ready to switch to native mode.

NOTE: Once you make this switch, there is no way to reverse it. I recommend making a full-system back up of Exchange servers and domain controllers before moving forward.

Open the Exchange System Manager.

Right click on the Organization container and select Properties. Assuming that all prerequisites have been met, this properties sheet should contain a Change Operation Mode button that you can use to switch to native mode.

Now that your current Exchange Server organization is running in native mode, you can begin your Exchange Server 2007 installation.
Legacy software
In addition to some role-specific migration issues that you may encounter, there are also compatibility issues associated with older versions of Exchange Server and Windows that may be running in your organization. Exchange Server 5.5 cannot exist within the same organization as Exchange Server 2007. If you have servers that are still running Exchange 5.5, you must perform a multi-tiered migration, which means that you'll need to migrate from Exchange 5.5 to either Exchange 2000 or Exchange Server 2003.
I recommend migrating to Exchange Server 2003, unless the remainder of your mailbox servers is running Exchange 2000. If this is the case, then you should migrate from Exchange 5.5 to Exchange 2000 to remain consistent.
When choosing an Exchange server to upgrade to, remember that Exchange 2000 will only run on Windows 2000 Server. Additionally, Exchange Server 2003 will work with Windows 2000 or Windows 2003. Table 1 lists compatibilities between different versions of Exchange Server and Windows.
| | | | | |
| --- | --- | --- | --- | --- |
| Version | Windows NT 4.0 | Windows 2000 | Windows 2003 | Windows 2008 |
| Exchange 5.5 | √ | √ | X | X |
| Exchange 2000 Server | X | √ | X | X |
| Exchange Server 2003 | X | √ | √ | X |
| Exchange Server 2007 | X | X | √1 | √1,2 |
1 64-bit only
2 With Exchange 2007 SP1 only
Table 1. Exchange Server and Windows compatibility.

If you have Exchange 2000 servers in your organization, it's important to note certain Exchange 2000 features that have been discontinued in Exchange 2007, including:
Key Management Service
Exchange Chat Service
CC: Mail Connector
MS-Mail Connector
Exchange 2000 Conferencing Service
Exchange Instant Message Service
If you still must use the MS-Mail connector or the CC: Mail Connector, you can leave an Exchange 2000 server online until you phase out these services. Exchange Server 2007 can coexist with Exchange 2000, as long as certain conditions are met.
Other services, such as Exchange Chat Service and Exchange 2000 Conferencing Service, apply to users at the mailbox level. These services will stop functioning for an individual user when you move that user's mailbox to the Exchange 2007 server.


Planning for an Exchange Server 2007 migration



Home: Introduction


Part 1: Exchange Server 2007 requirements


Part 2: Deploying Exchange 2007 server roles


Part 3: Test considerations for Exchange 2007 hardware and clustering


Part 4: How to set up and run an Exchange 2007 test lab environment

ABOUT THE AUTHOR: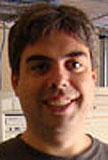 Brien M. Posey, MCSE
Brien M. Posey, MCSE, is a Microsoft Most Valuable Professional for his work with Exchange Server, and has previously received Microsoft's MVP award for Windows Server and Internet Information Server (IIS). Brien has served as CIO for a nationwide chain of hospitals and was once responsible for the Department of Information Management at Fort Knox. As a freelance technical writer, Brien has written for Microsoft, TechTarget, CNET, ZDNet, MSD2D, Relevant Technologies and other technology companies. You can visit Brien's personal Web site at http://www.brienposey.com.
Dig Deeper on Exchange Server setup and troubleshooting