Manage
Learn to apply best practices and optimize your operations.
Part 2: Compliance considerations for Exchange 2007 journal mailboxes
Learn about compliance issues you should consider before setting up journal mailboxes for Microsoft Exchange Server 2007 message journaling.
Before you create any journaling rules in Exchange Server 2007, you first need to create one or more journal mailboxes. A journal mailbox acts as a repository for your journaled messages.
If you decide to create multiple journaling rules, you have the option of making each rule deposit its journaled messages into a separate mailbox. On the flip side, you can have all of the rules dump their messages into one common mailbox.
Of course, you are also free to use any mixture of mailboxes that you like. For example, you could have three or four rules configured to use one mailbox, while a couple of other rules use another. The mailboxes are completely flexible.
Assuming that you are journaling for regulatory compliance reasons, you would typically want to create a single mailbox that acts as a repository for all journaled messages.
I have seen a situation though in which a company wanted to investigate an employee who was suspected of disclosing sensitive information through email. The company already had a global journaling rule in place, but it created a separate mailbox and an individual set of journaling rules solely for the purpose of monitoring the employee in question. With all the employee's messages stored in one place, it was easy to review his messages.
Outlook 2007 makes it so easy to create filtered views. So you might be wondering why this company created a dedicated mailbox for the user in question -- particularly since the messages were already being captured as a part of the global scope journaling rules.
When messages are retained as an act of compliance to a federal regulation, simply retaining the messages is not enough. There are also laws that specify that the messages must not be tampered with, and that only certain people within the company are allowed to access the archives. Creating a separate mailbox for the company's own internal investigation provided an easy way to conduct that investigation without having to deal with any red tape.
This brings up another point. Regardless of what your motives are for creating a journal, Exchange Server 2007 journal mailboxes contain sensitive information. As such, it is important that you secure them as much as you possibly can.
Another obvious but important item: Make sure that no mailbox quotas are applied to journal mailboxes. Quotas will prevent journaling from working correctly once the quota has been reached.
Unified messaging journaling considerations
If you are using Exchange Server 2007 unified messaging, you need to determine whether or not you are required to retain voice mail before setting up your journaling rules. Voice messages and missed call notifications can consume a lot of disk space. So, unless you specifically require historical voice mail records, it is best not to journal them.
Unified messaging also supports faxes. You should note that the Exchange 2007 journaling feature treats faxes the same way that it treats email. Fax messages are always journaled, even if you have disabled journaling of other types of unified messaging communications -- like voice mail, for instance.


EXCHANGE SERVER 2007 JOURNALING TUTORIAL



Home: Introduction


Part 1: An overview of Exchange 2007 journaling rule scopes


Part 2: Compliance considerations for Exchange 2007 journal mailboxes


Part 3: How to enable the Exchange Server 2007 journaling agent


Part 4: How to create an Exchange 2007 journaling rule


Part 5: How to modify, disable or delete an Exchange 2007 journaling rule


Part 6: How to create journaling rules with Exchange Management Shell

ABOUT THE AUTHOR: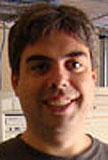 Brien M. Posey, MCSE
Brien M. Posey, MCSE, is a Microsoft Most Valuable Professional for his work with Exchange Server, and has previously received Microsoft's MVP award for Windows Server and Internet Information Server (IIS). Brien has served as CIO for a nationwide chain of hospitals and was once responsible for the Department of Information Management at Fort Knox. As a freelance technical writer, Brien has written for Microsoft, TechTarget, CNET, ZDNet, MSD2D, Relevant Technologies and other technology companies. You can visit Brien's personal Web site at http://www.brienposey.com.
Dig Deeper on Exchange Server setup and troubleshooting