Share this item with your network: BACKGROUND IMAGE: iSTOCK/GETTY IMAGES
Email archiving best practices -- and tactics to avoid

iSTOCK/GETTY IMAGES
Manage
Learn to apply best practices and optimize your operations.
Part 2: Deploying Exchange 2007 server roles
Learn about the Exchange 2007 Client Access, Hub Transport, Mailbox, Edge Transport and Unified Messaging server roles and the order to deploy them.
The entire Exchange Server architecture was redesigned for Exchange 2007. One result of this redesign is that Exchange 2007 servers have been assigned specific roles. Although server roles existed in Exchange Server 2003, there were fewer and they weren't as formally defined.
When planning your Exchange Server migration, you'll have to take these server roles into account. This specifically means that you must deploy your Exchange 2007 servers in a particular order.
The first server role that you must deploy is the Client Access Server (CAS), which, in Exchange 2007, is the equivalent of a front-end OWA server. Once your CAS is in place and has been tested, you can decommission the front-end OWA server.
Deploy the Hub Transport Server next. In Exchange Server 2007, all messages flow through the Hub Transport Server, regardless of whether they're sent internally or externally. While the idea of a Hub Transport Server may seem odd, every Exchange Server 2007 organization has at least one. However, unless you have a very large Exchange Server organization, you won't need a dedicated Hub Transport Server.
Exchange Server 2003 doesn't have a server role similar to the Hub Transport Server, so it may be difficult to know if you will need a dedicated Hub Transport Server in your network. Generally, small and medium-sized organizations will have dedicated bridgehead servers in place. In this case, you should consider replacing those servers with dedicated Hub Transport Servers. Otherwise, it's usually acceptable to piggyback the Hub Transport Server role onto one of your Mailbox Servers.
A Mailbox Server may be too busy to host the Hub Transport role effectively. Instead of anticipating that your Mailbox Server will be able to handle this, I recommend creating a virtual model of your Exchange 2007 organization using the System Center Capacity Planner.
The System Center Capacity Planner lets you specify each server's intended roles and underlying hardware. When combined with information about your organization's architecture and anticipated mail-flow volume, you can predict (with reasonable accuracy) how well each server will perform.
Now you must migrate your Mailbox Servers. Initially, you should assign one or more Exchange 2007 servers to the Mailbox Server role. Then create storage groups and individual stores, and begin moving mailboxes and public folders to the new server.
The Exchange Management Console has a Move Mailbox Wizard that makes moving mailboxes to and from Exchange 2007 similar to the process of moving mailboxes from one Exchange 2003 server to another. It's important to use either the Move Mailbox Wizard or the Exchange Management Shell in Exchange 2007 to move mailboxes. Several problems can occur if you use the Exchange Server 2003's Move Mailbox Wizard in the migration process.
The last steps in the migration process are optional: deploy an Edge Transport Server or a Unified Messaging Server.
An Edge Transport Server sits between an Exchange Server 2007 organization and the Internet to filter out unwanted messages before they reach the Hub Transport Server.

A Unified Messaging Server stores voicemail and faxes in Exchange inboxes.
You don't need to migrate all of your mailboxes prior to deploying an Edge Transport or Unified Messaging Server. But doing so is advised because only mailboxes residing on an Exchange 2007 server can be enabled for Unified Messaging.


Planning for an Exchange Server 2007 migration



Home: Introduction


Part 1: Exchange Server 2007 requirements


Part 2: Deploying Exchange 2007 server roles


Part 3: Test considerations for Exchange 2007 hardware and clustering


Part 4: How to set up and run an Exchange 2007 test lab environment

ABOUT THE AUTHOR: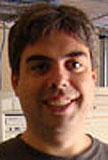 Brien M. Posey, MCSE
Brien M. Posey, MCSE, is a Microsoft Most Valuable Professional for his work with Exchange Server, and has previously received Microsoft's MVP award for Windows Server and Internet Information Server (IIS). Brien has served as CIO for a nationwide chain of hospitals and was once responsible for the Department of Information Management at Fort Knox. As a freelance technical writer, Brien has written for Microsoft, TechTarget, CNET, ZDNet, MSD2D, Relevant Technologies and other technology companies. You can visit Brien's personal Web site at http://www.brienposey.com.
Dig Deeper on Exchange Server setup and troubleshooting