Manage
Learn to apply best practices and optimize your operations.
Part 2: Disk performance best practices for Exchange Server transaction logs
Best Practices Guide: Optimizing Exchange Server disk performance -- part 2 of 8.
Another component that causes disk I/Os is Exchange Server transaction logs. Exchange Server writes data to transaction...
Continue Reading This Article
Enjoy this article as well as all of our content, including E-Guides, news, tips and more.
logs, and then later commits that data to the Exchange databases. Exchange transaction logs are also used in the disaster recovery process should an Exchange database fail.
Since the transaction logs are an important part of the Exchange Server disaster recovery process, it stands to reason that they need to be on a separate disk from the Exchange databases. Keeping the Exchange transaction logs separate from the databases is important from a performance standpoint, too.
Since all of the Exchange databases within an Exchange storage group share a common set of transaction log files, you need one dedicated volume per storage group for storing Exchange transaction logs.
Furthermore, Exchange Server writes transaction logs in a linear fashion, so although a RAID array is recommended, you can get away with a RAID 1 array without sacrificing performance. Microsoft does recommend that the RAID 1 array be SAN-based though.
To move a set of Exchange Server transaction logs:
Open Exchange System Manager and navigate to Administrative Groups -> your administrative group -> Servers -> your server -> the storage group for which you want to move the transaction logs.

Right click on the Exchange storage group and select Properties.

Click the Browse button next to the Transaction Log Location field and select a new location
Figure B: Set the transaction log location via the storage group's properties.

.


BEST PRACTICES GUIDE: EXCHANGE SERVER DISK PERFORMANCE



Home: Introduction


Part 1: Disk performance best practices for Exchange Server databases


Part 2: Disk performance best practices for Exchange transaction logs


Part 3: Disk performance best practices for MTA and SMTP queues


Part 4: Disk performance best practices for Windows pagefiles


Part 5: Disk performance best practices for Exchange Server indexing


Part 6: Disk performance best practices for deleted Exchange database pages


Part 7: Microsoft recommendations for structuring an Exchange disk subsystem


Part 8: Related links on Exchange Server performance management

ABOUT THE AUTHOR: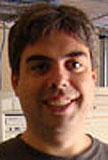 Brien M. Posey, MCSE
Brien M. Posey, MCSE, is a Microsoft Most Valuable Professional for his work with Exchange Server, and has previously received Microsoft's MVP award for Windows Server and Internet Information Server (IIS). Brien has served as CIO for a nationwide chain of hospitals and was once responsible for the Department of Information Management at Fort Knox. As a freelance technical writer, Brien has written for Microsoft, TechTarget, CNET, ZDNet, MSD2D, Relevant Technologies and other technology companies. You can visit Brien's personal Web site at http://www.brienposey.com.
Dig Deeper on Exchange Server setup and troubleshooting