Manage
Learn to apply best practices and optimize your operations.
Part 2: The Exchange 2007 Hub Transport Server role
Tutorial: A primer on Exchange 2007 server roles -- part 2 of 6.
The Exchange 2007 Hub Transport Server role is responsible for all messaging transport inside your organization. In cases where Exchange 2007 Edge Transport Servers are deployed, the Hub Transport role hands off Internet-bound messages to the Edge Transport role for processing; it also takes inbound messages that the Edge Transport server has accepted from the Internet.
Messages also get to the Hub Transport Server by being dropped in the server's "pickup" directory by:
Arriving through a Receive Connector
Agent submission
When a user sends a message, and the "store driver" picks it up from the user's Outbox and places it directly in the Submission queue on the Hub Transport server
Once messages are in the Submission queue, they are processed individually by the Categorizer, which functions similarly to the Categorizer we're familiar with from Exchange Server 2003. The Categorizer proceeds to resolve the recipients, expand any distribution lists, and fork the message for journaling purposes if journaling is enabled. The Categorizer must then route the message through to:
An Edge Server (where applicable) for delivery to the Internet
A Send Connector to another Hub Transport server in a different Active Directory site (if the destination mailbox is in another Active Directory site)
A mailbox on a legacy version of Exchange Server
One last piece of functionality that is handled by the Categorizer is content conversion. For the first time in the history of Exchange Server, all messages that pass through a Microsoft Exchange environment now end up passing through a Hub Transport Server. This is, of course, absolutely vital from a compliance perspective.
The Hub Transport Server role includes the ability to deploy transport agents, which basically enable transport-level antispam, antivirus and other third-party content-based solutions.
Exchange 2007 also introduces the ability for Exchange Server administrators to configure disclaimers to be inserted either at the top or bottom of all messages processed by the Hub Transport Server, or to a subset of messages meeting specific criteria.
These disclaimers can even be added to messages which otherwise could not be modified (i.e., digitally signed messages, etc.). This is achieved by adding a new message envelope around the original message, demoting it to an attachment, and then adding the disclaimer to the new message.
Companies who use Microsoft Windows Rights Management Services (RMS) will be happy to know that they can use the RMS Exchange Agent and the Active Directory RMS Prelicensing agent to streamline the use of RMS with Exchange-based email. Users no longer are prompted for credentials for each message, and offline access to rights-protected Exchange Server data is now possible.
Transport Rules are another powerful new feature introduced in Exchange 2007. Think of them as akin to Outlook Rules for your entire Exchange 2007 organization. Transport Rules basically provide you with a vast array of actions -- including rewriting message headers, classification and journaling, bouncing the message back, or silently dropping a message.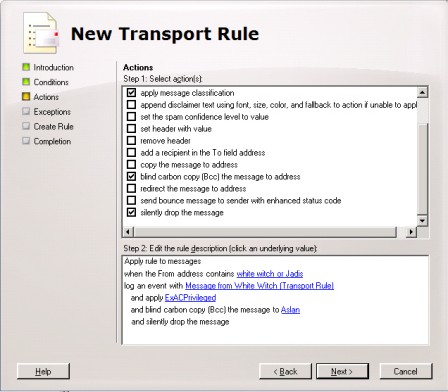 Figure 3: Configuring an Exchange 2007 transport rule
From a compliance perspective, Exchange Server 2007 Transport Rules open many doors for companies to take action on their Exchange Server data in flight, throughout their organization. Transport Rules can easily be triggered by new Message Classifications in Microsoft Outlook 2007. In essence, Exchange Server administrators can define organization-wide classification tags that, when manually set by end users, will persist with the email throughout its entire lifecycle to aid with processing.
If you're designing your Exchange 2007 topology, you need to make sure you have at least one Hub Transport Server role in every Active Directory site that will contain the Mailbox Server role.


TUTORIAL: A PRIMER ON EXCHANGE 2007 SERVER ROLES



Home: Introduction


Part 1: The Exchange 2007 Client Access Server (CAS) role


Part 2: The Exchange 2007 Hub Transport Server role


Part 3: The Exchange 2007 Mailbox Server role


Part 4: The Exchange 2007 Edge Transport Server role


Part 5: The Exchange 2007 Unified Messaging Server role


Part 6: Server role Installation caveats and supporting information

ABOUT THE AUTHOR: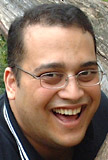 David Sengupta, Microsoft Exchange MVP
David Sengupta (mailman@quest.com), based in Ottawa, Canada, is a Group Product Manager in Quest Software's Infrastructure Management group and a Microsoft Exchange MVP. He has contributed to Exchange Server books, magazines, and white papers; is a regular Exchange Server columnist and speaker; and speaks at Microsoft Exchange events, Tech-Ed and IT Forum conferences. .
Dig Deeper on Exchange Server setup and troubleshooting