Part 2: The test environment used for this Exchange Server 2007 tutorial
Step-by-Step Guide: Test driving Exchange Server 2007 -- part 2 of 9.
Before I get started with the deployment process, I want to tell you a little bit about the test environment I used for this "Exchange 2007 test drive." Knowing exactly how my environment is configured may help you out if you try to duplicate any of the techniques I discuss.
For the purpose of the demonstrations herein, I am testing Exchange Server 2007 on an AMD Athlon 64x2 3400+ with 2 GB of RAM. It is running Windows Server 2003 R2 Enterprise x64 Edition with Service Pack 1.
Also, because Exchange Server modifies the Active Directory schema, I created a dedicated forest solely for the purpose of beta testing Exchange Server 2007. I did not want Exchange 2007 Beta 2 making any modifications to the schema of my production Active Directory database.
In addition to the machine that is running Exchange Server 2007, there are three other computers in my dedicated forest. One machine is running a beta of Longhorn Server, and is acting as a domain controller and the DNS server for the forest's only domain.
The other two computers in the forest are workstations. They are both running a beta of Windows Vista, and the copy of Microsoft Office 2007. Later in this tutorial, I use these two PCs to demonstrate using Microsoft Outlook 2007 in an Exchange Server 2007 environment.


STEP-BY-STEP GUIDE: TEST DRIVING EXCHANGE SERVER 2007



Home: Introduction


Part 1: Exchange Server 2007 installation requirements


Part 2: The test environment used for this Exchange Server 2007 tutorial


Part 3: The Exchange Server 2007 installation process


Part 4: Exchange Server 2007 post-deployment configuration tasks


Part 5: The Exchange Management Console for Exchange Server 2007


Part 6: The Exchange Management Shell for Exchange Server 2007


Part 7: The Outlook 2007 configuration process


Part 8: Favorite new Outlook 2007 features


Part 9: Related links on Exchange Server 2007

ABOUT THE AUTHOR: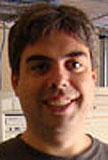 Brien M. Posey, MCSE
Brien M. Posey, MCSE, is a Microsoft Most Valuable Professional for his work with Exchange Server, and has previously received Microsoft's MVP award for Windows Server and Internet Information Server (IIS). Brien has served as CIO for a nationwide chain of hospitals and was once responsible for the Department of Information Management at Fort Knox. As a freelance technical writer, Brien has written for Microsoft, TechTarget, CNET, ZDNet, MSD2D, Relevant Technologies and other technology companies. You can visit Brien's personal Web site at http://www.brienposey.com.
Dig Deeper on Legacy Exchange Server versions